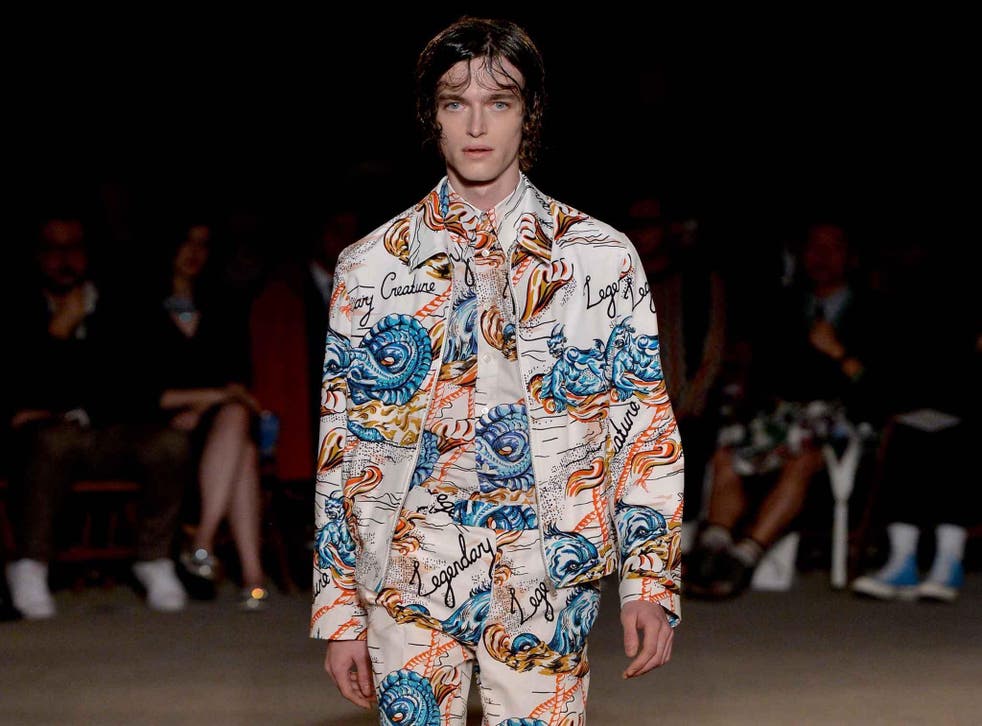 Summer menswear: Why nautical fashion is sailing into style this season
From Breton stripes to nautical inspired emblems – Lee Holmes discusses how to master seafaring style without falling into old clichés
Almost every summer, you'll have noticed that there's definitely something about a sailor and his nautical stripes which captures the collective imagination; take a look around any high street store and you'll see first-hand the popularity of this tried and tested seafaring trend. And because it's so incredibly easy to wear, it's unsurprising that designers keep returning to this old favourite.
At its core is the basic Breton-stripe top, which was originally worn by French sailors in the 1850's so they'd be easier to spot if they had the misfortune of falling overboard. So what was initially rooted in practicality and pragmatism is now the linchpin upon which any number of our staple summer essentials is based. Indeed, this maritime kit has long been a source of fashion inspiration; from Coco Chanel to Jean Paul Gaultier the ubiquitous stripe has never failed to rouse our sense of style.
But you can ignore the stripe altogether if you so wish and plump for nautical inspired emblems and prints instead; there's teeny-weeny sailing ships on swim shorts at Polo Ralph Lauren or big leviathan sea monsters at Alexander McQueen. And as for accessories, marine inspired leather bracelets will do the trick. But if you're still feeling very low-risk about the whole thing, then by all means hang onto the stripe, just not necessarily the navy variety; bolts of brightly coloured lines add a welcome twist to the equation.
Its also worth remembering that what's so wonderful about this particular trend, is that you can buy into it without looking as though you've even tried to make an effort. There's something unassuming about the whole thing. So go ahead and indulge your nautical whims, raise your metaphorical anchor and sail off confidently into well charted waters.
The new nautical

Show all 9
Join our new commenting forum
Join thought-provoking conversations, follow other Independent readers and see their replies