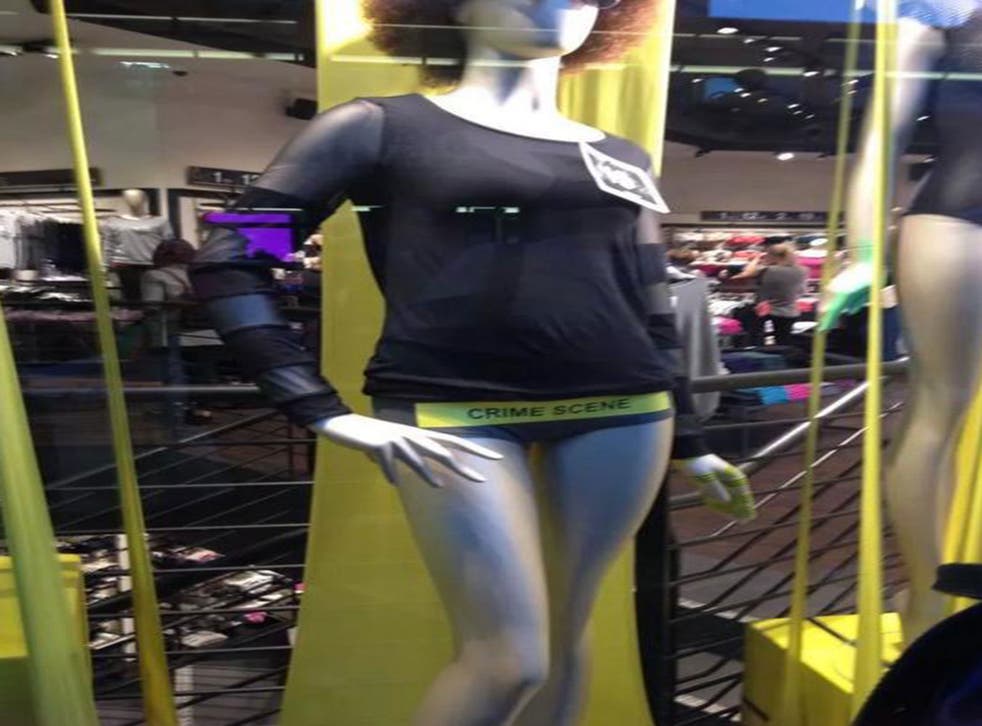 Tezenis removes 'crime scene' pants from Oxford Street store after backlash over 'rape' connotations
The underwear was heavily criticised on social media
Lingerie brand Tezenis has removed a piece of underwear from a range on sale in its British store after receiving a backlash of criticism over the phrase 'crime scene' printed across them.
The latest clothing gaffe saw social media users deriding the apparent "rape" connotations over the phrase on the knickers, which were on display at the brand's Oxford Street store in London.
The knickers were initially spotted by Twitter user Rhiainj and posted by her friend Natasha O'Neill, who described them as "disgusting", while another condemned them as "gross, sexist, and nasty".
User @urbananchoress wrote: "Nothing celebrates the female body like having female sexuality equated with a 'crime'".
Other users criticised what they described as the implication of sexual violence evident in the words crime scene, with one writing: "I think the implication is rape, isn't it?"
A spokesperson for Tezenis told The Independent it would not be issuing an official comment today, but said the underwear has been removed from the store and is not available to buy online. The company only has one branch in the UK.
Join our new commenting forum
Join thought-provoking conversations, follow other Independent readers and see their replies