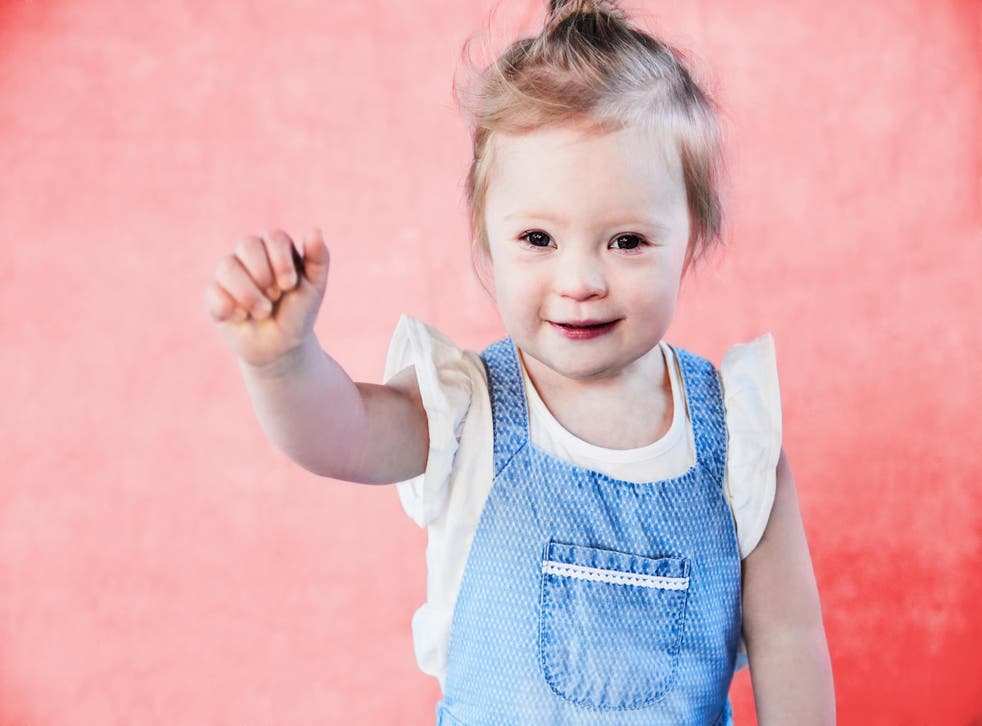 Toddler with Down's syndrome lands Matalan modelling contract
The campaign aims to change the face of beauty
At just two-years-old, a toddler with Down's syndrome is already breaking down barriers after winning a nationwide modelling contract with fashion retailer Matalan.
In a bid to further change the perceptions of people with disabilities and the changing face of beauty, Lily Beddall's picture can be seen in every one of the chain's 217 UK stores.
Understandably, her parents Vicki and Eddie Beddall are bursting with pride.
"'The contract is all about inclusion and changing the face of beauty. It is wonderful that Matalan chose a child with Down's syndrome," Mrs Beddall said.
"It's all about breaking down stereotypes and showing that beauty comes in all shapes, sizes and abilities."
Madeline Stuart's bridal shoot

Show all 7
With 775 babies born with the condition each year in England in Wales Lily's appearance in the retailer's stores aims to promote more diversity in advertising.
Mrs Beddall added, "We are so proud of her and we are so proud of everything she has achieved. It is the best thing to have happened to us.
"Down's Syndrome is not what you expect. It is hard work sometimes, but she was going to be hard work anyway as she is two years old."
As soon as the images went up in-store, Mr and Mrs Bedall took Lily to see the outcome. She instantly recognised herself and posed proudly for a photo upon her father's shoulders.
"It was a joy to work with Lily, she was a wonderful model and we're thrilled to hear that Lily and her parents have enjoyed seeing her photos in our stores," added Marketing Director, Simon Lee.
Lily is in fact the second toddler with the genetic condition to feature in Matalan's promotional imagery.
In 2016, the fashion retailer featured four-year-old Rosie Daniel's in their catalogue after her mother wrote to them asking for more diversity.
This then led to the little girl being offered a modelling opportunity with the retail giant.
Register for free to continue reading
Registration is a free and easy way to support our truly independent journalism
By registering, you will also enjoy limited access to Premium articles, exclusive newsletters, commenting, and virtual events with our leading journalists
Already have an account? sign in
Register for free to continue reading
Registration is a free and easy way to support our truly independent journalism
By registering, you will also enjoy limited access to Premium articles, exclusive newsletters, commenting, and virtual events with our leading journalists
Already have an account? sign in
Join our new commenting forum
Join thought-provoking conversations, follow other Independent readers and see their replies