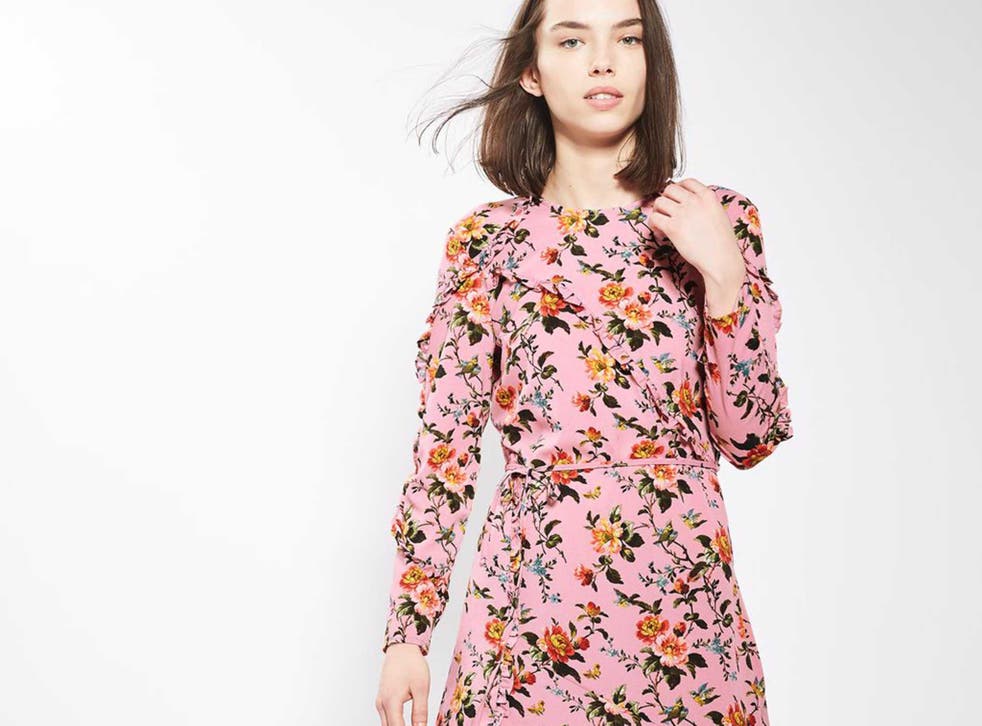 Hot on the high street: 3 ways to wear a floral dress
Take a note from Mother Nature and add floral to your wardrobe. Sarah Young looks at how to style bright flowery patterns
Spring is in full bloom and the season of the new brings with it the perfect opportunity to add a floral dress to your wardrobe.
A print that never goes out of style, every season designers and street-style stars offer up new ways to wear an eye-popping bouquet. Here are a few of our favourites.
Toughen up
For us Brits it's important to be able to style out erratic changes in weather at this time of year and the biker jacket offers an ideal solution. Not only that but pairing your floral dress with a tough, leather piece will play down the prints sweetness and give that girl-next-door look a much needed dose of edge.
Layer it on
Update your dress by layering it under a sweatshirt for sport-luxe vibes or a plush chunky knit to make it look like a skirt instead. With this trick you can choose to either dress down those graphic bouquets with a neutral top layer or go bold or go home with clashing colours.
Can't decide? Meet in the middle and opt for something like this sweat from H&M that's muted in shade and finished with detailed lacing at the sides.
Half-Tuck it in
It might not be warm enough to let your floral frock fly solo just yet but that's where your go-to pair of jeans comes in. Grab your gown out of hiding and wear it now with straight cut denim and a strappy heeled mule. Be sure to tuck the front portion of fabric in though as to not completely stump your stature.
Join our new commenting forum
Join thought-provoking conversations, follow other Independent readers and see their replies