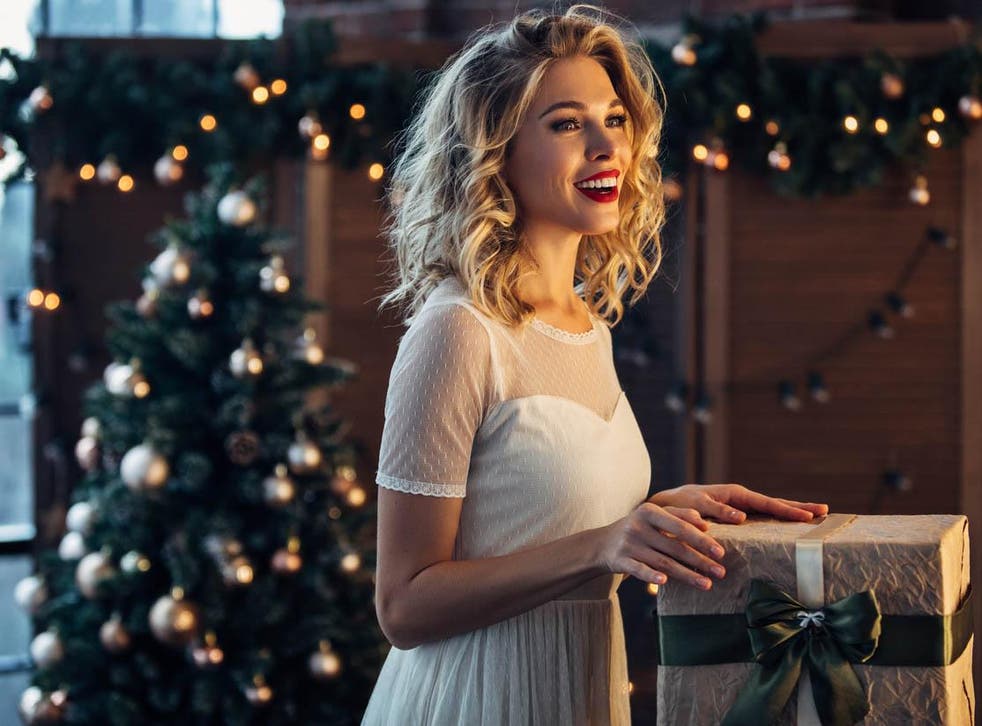 Christmas day outfit ideas for every occasion
Whatever you choose, make sure it caters for the limitless supply of Quality Street you're about to devour 
You've basted the turkey, swigged some Bucks Fizz and unwrapped all of your presents but what on earth should you wear?
Unlike most other holidays, Christmas seems to be that one day of the year when no one is quite sure how to dress because, while the day still retains a strong sense of occasion, you want to be comfortable and not have to worry about your jeans being too tight after eating one too many mince pies.
So, what's a girl to do?
Your sartorial decisions will, of course, rely heavily on what your plans are for the day.
But whether that means vegging out on the sofa watching reruns of Only Fools and Horses, or attending a swanky dinner with your friends, it's important to choose something you feel relaxed in and that's ultimately fun to wear – it's Christmas after all.
If you're staying at home it seems a little pointless to wear anything too formal but that doesn't mean you shouldn't embrace the party spirit.
The perfect excuse to don something sparkly, dressing up to the nines on the 25th is undeniably apt but one must consider the post-dinner slump.
Here, going full-on glam means choosing a cut that will flatter even when you're three courses down so opt for floaty dresses, midi skirts and loose-fitting jumpsuits.
Alternatively, keep things casual by whipping out your favourite oversized jumper and team with a pair of wide leg trousers and a cosy, teddy coat for late afternoon walks.
Now, while we admit that there's no better opportunity to make a fashion statement, we also understand the temptation of spending the entire day in your jammies. So, if that's your plan then you should at least do it in style.
Luckily, pyjama dressing has come a long way and, thanks to the likes of luxury brand Olivia Von Halle, wearing your PJs from morn 'til night is no longer frowned upon – just make sure they're silky, slinky and seriously plush.
Join our new commenting forum
Join thought-provoking conversations, follow other Independent readers and see their replies