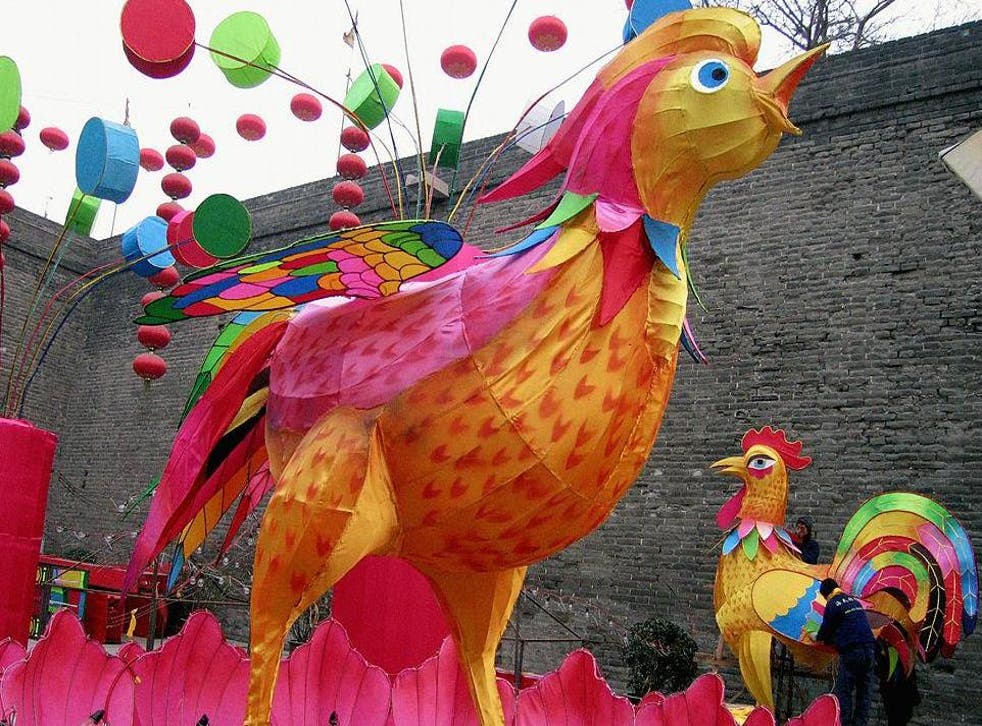 Year of the Rooster: Chinese Millenials are tired of luxury designers putting the zodiac animal on everything
The new market are seeking more authentic and modern representations of Chinese culture
The official start of the Year of the Rooster in the Chinese Zodiac begins on 28 January, and the fashion industry has been paying homage in a big way.
Given it's the most lucrative time of year for designer brands to target Chinese consumers – one of the most significant forces in global luxury consumption – a surge in zodiac-themed items can be seen everywhere, but they're facing immense criticism.
Cashing in on the demand for holiday gifts, these brands are thrusting cultural references upon wealthy Chinese shoppers. However, many of the country's millennials consider them outdated.
Instead of overused elements like red, yellow, phoenixes and the seasonal rooster, this new market are seeking more authentic and modern representations of Chinese culture.
Take Victoria's Secret's eponymous fashion show for instance, which, might we add, included a total of four Chinese models for the first time ever in its squad of heavenly Angels.
The lingerie brand decided to send dragon-decorated supermodels down the runway – think Adriana Lima's yellow stiletto boots or Kendall Jenner carrying blue phoenix wings on her back – and it quickly became the subject of online criticism.
"Even the world's most beautiful bodies are not going to save these rustic and passe Chinese-themed outfits," wrote a Chinese web user on Sina Weibo, the country's equivalent to Twitter.
From Dior's rooster bracelet to Calvin Klein's red and gold unmentionables, luxury retailer's New Year-themed products are leaving Chinese consumers disgruntled.
Talking of MCM's rooster-embroidered bag, one person commented: "red, gold, and zodiac signs are symbols of Chinese New Year, but why do they believe we want to carry a bag with a zodiac animal [on it] all year round?"
Other offerings include cosmetics giant Estee Lauder which has designed a golden rooster on its limited edition powder compact, while Dolce & Gabbana's glitsy Rooster bomber jacket rakes in at a mere £1450.
Sure, the Chinese market is becoming increasingly more sophisticated but, the ability for these brands to seamlessly and elegantly integrate authentic Chinese elements into their designs is another factor to consider.
For some, it just doesn't add up and consumers are refusing to invest in products that aren't consistent with the brands aesthetic. One prime example is Longchamp's handbag which features a red and gold embroidered rooster: It's off brand and out of taste.
The style of young Chinese fashionistas has evidently evolved and, while luxury retailers will continue to cash in on this special occasion, they can't ignore the social media backlash that many of these products have faced.
Join our new commenting forum
Join thought-provoking conversations, follow other Independent readers and see their replies