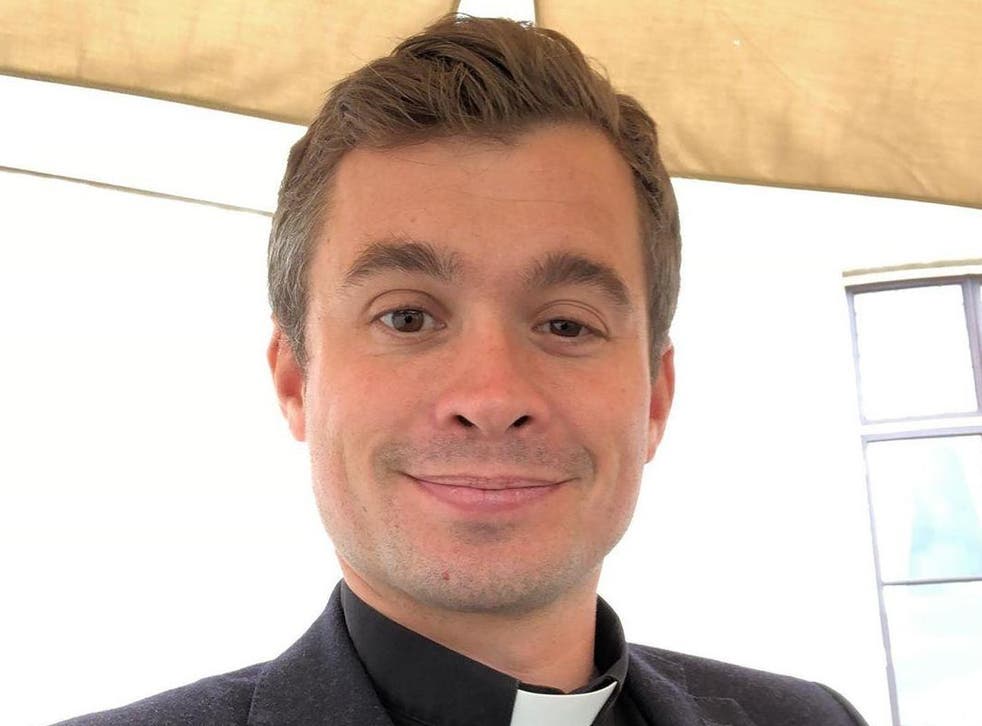 Vicar with 100,000 Instagram followers says 'fans' send nude selfies inspired by Fleabag's 'hot priest'
'I've had some dodgy stuff sent to me,' says Rev Chris Lee
Olivia Petter
Monday 04 November 2019 11:17 Comments
A British vicar with 100,000 followers on Instagram says he receives unsolicited nude photographs from "fans" inspired by Fleabag's "hot priest" character, played by Andrew Scott.
In the hit BBC programme, the priest is the love interest of the protagonist, played by Phoebe Waller-Bridge, and has since become a pop culture icon, prompting Halloween costumes, a surge in sales of M&S gin and tonics (the character's go-to drink), and a rise in searches for religious porn.
But Rev Chris Lee, 36, reveals the character has had an adverse affect on him, prompting people to send him flirtatious messages and nude photographs on Instagram, while others stop him on the street for selfies.
"I've had some dodgy stuff sent to me – like some women sending me nudes or whatever," he told The Telegraph. "My wife is like, 'right, block!"'
Lee primarily uses Instagram to post photographs of his wife and daughters in addition to "60-second sermons".
Airbnb's most liked properties on Instagram in 2018

Show all 10
The vicar, who works at St Saviour's Church in west London, went on to explain that he never intended to become a "heartthrob".
"I don't know if that's what I'm seen as, but I think there's an aspect of social media that desires a little bit of it I suppose that bit I would say, I hope I think it helps, but I think my content is more important," he explained.
"There's many better looking people than me out there and my content speaks more volumes… although the looks can't hurt if they compare me to the 'hot priest' that's a nice ego-boost – but not one I'm going for!"
Nonetheless, with more followers on Instagram than the Archbishop of Canterbury, Lee, who also regularly stars in JOLLY YouTube videos, is aware of the significance of his platform and explained that he is trying to combat the "vain" and "superficial" ways in which Instagram is used.
"Most of the time what people see on Instagram is someone saying, 'look how beautiful I am, look how good I am', and I'm trying to say to the person watching, 'you're beautiful' or 'you're valued' or 'you're loved'," he said.
"I'm trying to invade that space with faith, with positivity, with hope."
Register for free to continue reading
Registration is a free and easy way to support our truly independent journalism
By registering, you will also enjoy limited access to Premium articles, exclusive newsletters, commenting, and virtual events with our leading journalists
Already have an account? sign in
Join our new commenting forum
Join thought-provoking conversations, follow other Independent readers and see their replies