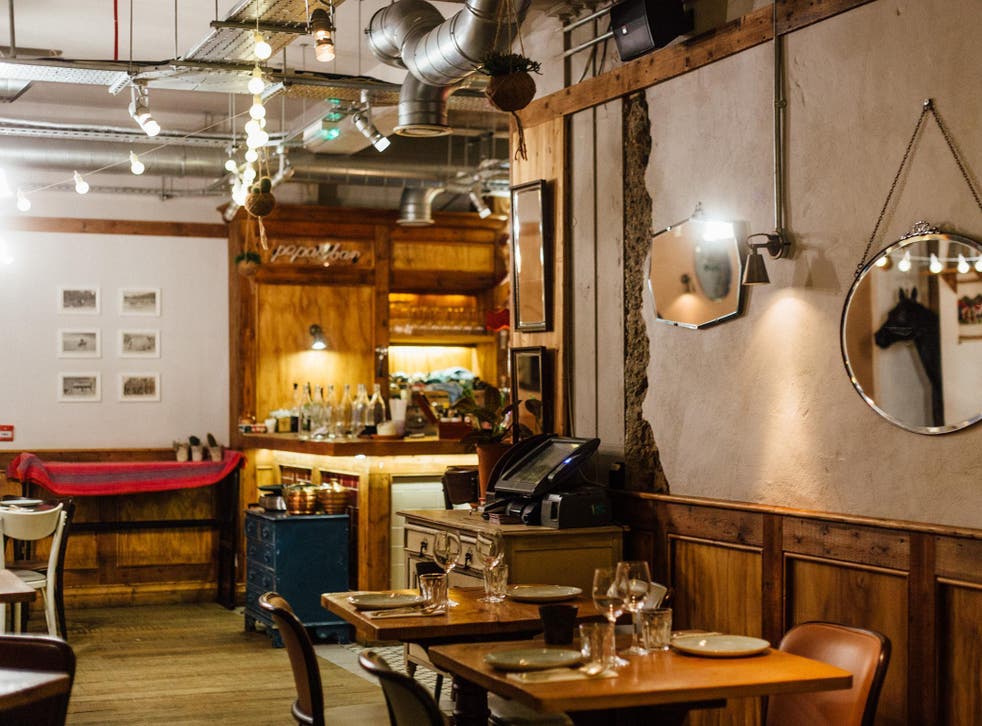 Brunch on Saturday: Peruvian waffles and avocado sourdough recipe
This week on Brunch on Saturday, Megan Townsend has a taste of Peru and we liven up avocado on toast at home with a spicy chorizo jam
Brunching out...
The words "Peruvian cuisine" usually brings to mind three things, quinoa, cuy (shudder) and ceviche. None of which seem particularly appealing in a brunch context.
Pachamama in London's Marleybone area is attempting to rid us of our preconceptions with their bottomless pisco brunch menu. A stone's throw from Oxford Circus, Pachamama has been quietly gaining momentum for its inventive interpretation of Peruvian dishes.
Despite being situated in the basement of one of Thayer Street's whitewash Victorian buildings, the restaurant is surprisingly light and decorated with quirky colonial inspired wall hangings, rustic tables and art deco mirrors.
A classic mistake of many cuisine-focused brunch menus is the inability to fuse together cultural dishes with traditional brunch classics (wontons for brunch can be difficult to stomach).
However Pachamama's quinoa/sweet potato waffles manage to satisfy those weekend breakfast cravings while incorporating signature Andean ingredients such as yacon (root vegetable) and cacao. A mixture of sweet and savoury, their fried chicken, yacon and Aji (spicy sauce) syrup waffles (£12) look as good as they taste. For a sweeter flavour, try their Peruvian chocolate, toasted quinoa ice cream and a cacao crumb (£9).
If you're after something a little more substantial, their Pachamama signature dishes – consisting of meat and sides - continue to mix flavours from around the Americas. Their pollo a la brasa (£15), mixes the smoky, charcoal flavour of Caribbean jerk with Andean aji mayonnaise. Traditional options are available too. Their pan con chicharron (£13.50), which may have possibly been the best chicharrones I've tasted this side of the Atlantic, combines traditional meaty Peruvian flavours with tangy salsa criolla.
Its worth saving room for their snack options (£5 each), which manage to mix some of the Andean regions best street foods with western classics. Their crab and yuca churros are an experience in themselves and cheese tequeño's are impossibly devilish.
Food and drink news

Show all 35
Of course no Peruvian experience could be complete without a pisco. For a mix of Latin fusion and British boozy libations try their Gaston Acurio cocktail (£9.50) – consisting of pisco, rocoto chilli, fresh lime and ginger beer, for a serious spicy kick, or their floral, fruity Chicama (£10), which is Pisco infused with Earl Grey tea, St Germain, lime and lavender bitter.
Pachamama 18 Thayer St, Marylebone, London W1U 3JY, pachamamalondon.com, 020 7935 9393
Brunching in...
Sliced avocado, poached egg, toasted sourdough and chorizo jam
2 chorizo sausages (sweet not spicy) 
1 red onion finely diced
70g sugar
70g balsamic vinegar
1 free range egg
​100ml white wine vinegar
1 avocado
Loaf of sourdough 
Honey for drizzling
Method for the chorizo jam:
Chop your chorizo in a small dice. Add your chorizo to a saucepan on a medium heat with the onion and cook slowly until the meat starts to release its natural fat (about 2-3minutes). Add the sugar and balsamic vinegar and reduce the heat. Cook out the jam for about 20 minutes until the vinegar and liquid reduces. Set aside to cool.
Get a large pot and fill it half way with water. Add 100ml of white wine vinegar and let it come to a rolling boil. While waiting for the water to boil, slice your sourdough up into desired thickness and toast it in the oven.
Once your water is gently boiling crack the egg into it and let it cook in the water for approx. 2-3 minutes (depending on how hard you like your yolk). Meanwhile half your avocado and carefully remove the stone. Using a spoon, carefully scrape out the flesh in one scoop and place it on a board, slice the avocado half into thin slices.
Remove toast from oven and place on plate. Place the sliced avocado on top and go and get your poached egg from the water. Place poached egg on top of the avocado and drizzle some honey over the whole dish. Serve with a spoonful of your chorizo jam on the side.
Recipe from Hamilton's Bar & Kitchen, Edinburgh hamiltonsedinburgh.co.uk
Join our new commenting forum
Join thought-provoking conversations, follow other Independent readers and see their replies