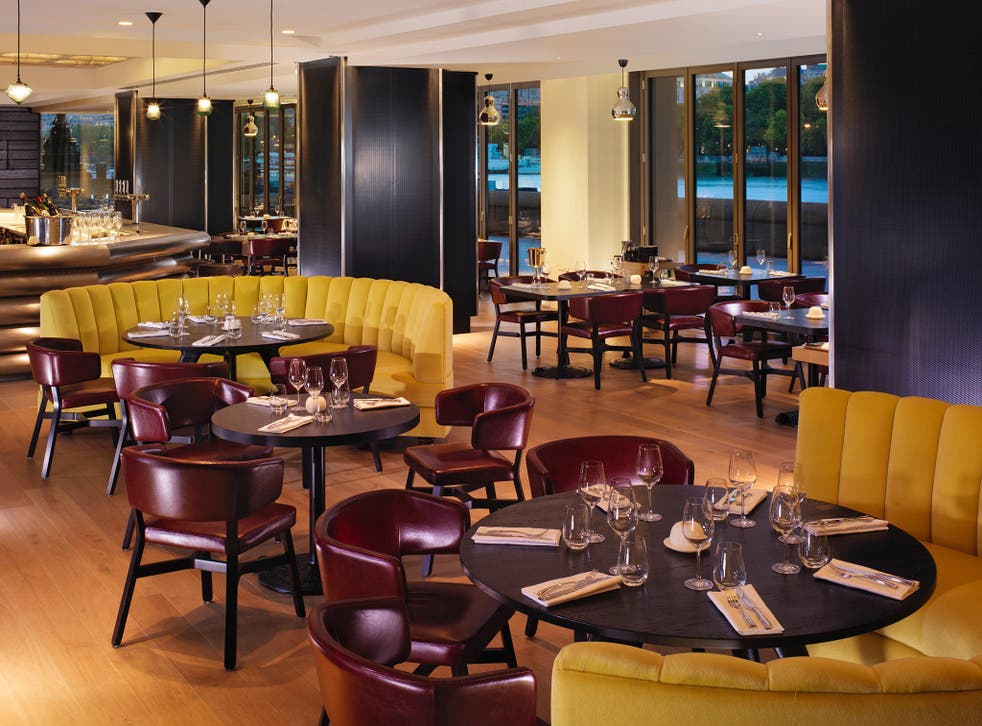 Brunch on Saturday: Sea Containers brunch review and a smoked bacon hash recipe
This week in Brunch on Saturday, Megan Townsend indulges in hard-liquor milkshakes and we try making smoked bacon hash with a fried duck egg
Brunching out...
Sea Containers, the restaurant and bar located on the bottom floor of the iconic Mondrian Hotel on the South Bank of the Thames, has gained a reputation for its modern, casual dining experience.
Its décor is a tribute to 1920's transatlantic glamour – reflective of the history of the famous Sea Containers House and its role in nautical trade between London and the United States. Both the outside of the building and the interior lobby and restaurant have walls copper-clad walls inspired by the hull of a ship.
The leather chairs and bright yellow upholstery, with the (well stocked) central bar, make you feel as if you are on board a modern-day titanic.
Food and drink news

Show all 35
The brunch menu continues with this transatlantic theme, mixing British breakfast classics with American diner staples. The Boston beans (£14) features slow-cooked barbecue mixed-beans with smoky Cumberland sausages; the ultimate southern staple – corned beef hash (£14) is given a European twist with wild garlic and chorizo.
The Brooklyn "Sandwich" (£12) made of golden buttermilk waffles, maple syrup and sweet vanilla ice cream echoes of the classic American diner spirit, while the New York-deli inspired Reuben sandwich (£14) – consisting of salt beef, melted smoky cheddar and sauerkraut – puts a spotlight on typical big-apple flavours.
However, the real essential reading for brunch at Sea Containers has to be its drinks menu. Their bottomless menu (£16), with prosecco, bloody marys and bellinis, will surely be enough to help battle those weekend morning hangovers. The Grey Goose vodka bloody marys can be tailor made by guests – even down to juicing your own tomatoes and garnish/herb preferences.
The star of the brunch show is invariably the "hard shakes" (all £12.50) with the tangy Mississippi Mudslide, made from chocolate, bourbon and whipped cream; and the naughty-but-nice Big O-reo, Jim Beam Double Oak, Oreo cookie and vanilla.
Striking the perfect balance between informal and formal dining, Sea Containers dressed-up "dude food" (essentially fancy junk food) is well worth breaking through the weekend morning tourist crowds.
Sea Containers, 20 Upper Ground, London SE1 9PD; 020 3747 1063; seacontainersrestaurant.com; open daily
Brunching in...
Smoked bacon hash with a fried duck egg by Adam Gray
Smoked bacon hash
500g of baking potatoes
​350g of smoked streaky bacon
75g of shallots
2tsp sage, finely chopped
1 dash of rapeseed oil
Ground white pepper
To serve
4 duck eggs
50g of unsalted butter
1 dollop of tomato ketchup
Preheat the oven to 200C/gas mark 6. Prick the potatoes all over with a fork, put them directly on the oven shelf and bake for about an hour or until the potatoes are slightly undercooked​.
Meanwhile, grill or fry the bacon rashers until they are cooked, then chop them roughly​. Finely chop the shallots and sage. Heat a little rapeseed oil in a frying pan and cook them gently, without browning, until the shallots are soft.
Using a clean tea towel to hold the potatoes, peel and grate the potatoes into a mixing bowl while they are still hot. Add the shallot and sage mixture, then the cooked bacon and mix thoroughly. Season with ground white pepper only – no salt.
Divide the mixture into four portions and shape as desired. Place on a small tray or plate and chill for at least 30 minutes. Put a non-stick frying pan over a medium heat. Add a little rapeseed oil and fry the hash cakes until golden brown on each side. Remove from the pan and keep warm.
Add a little more rapeseed oil to the pan along with the butter and fry the duck eggs to your liking. To serve, sit a smoked bacon hash cake in the middle of each serving plate and place a fried duck egg on top. Accompany with tomato and apple chutney or a spoonful of tomato ketchup.
Recipe courtesy of Great British Chefs. Visit their site for more delicious brunch recipes
Join our new commenting forum
Join thought-provoking conversations, follow other Independent readers and see their replies