The 10 Best luxury chocolate bars

Show all 10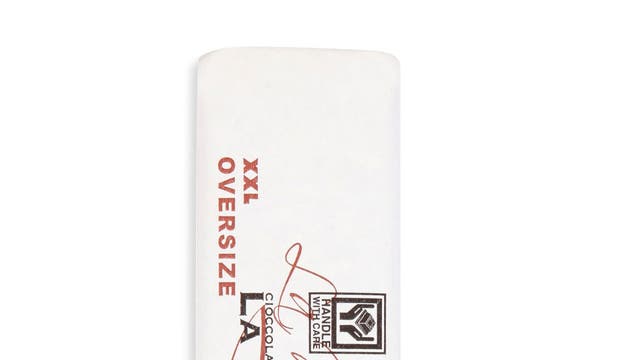 The 10 Best luxury chocolate bars
From super-size with salted peanuts to chilli and Mexican lime, there's a slab of tastiness here for every sweet tooth
£13.99, montezumas.co.uk
Montezuma's flavour combinations are always winners. This super-size rich Venezuelan milk chocolate bar contains salted peanuts with butterscotch – one of the most moreish blends yet.
£3.50, bettys.co.uk
Even expensive milk chocolate can be disappointing, but this 38 per cent bar strikes the perfect balance of smoky cocoa and creamy sweetness. It's made from Criollo beans grown in Venezuela and then roasted and refined by Felchin, a traditional Swiss family business.
3. Hotel Chocolat Purist 65% Bar
£6, hotelchocolat.co.uk
Eighty independent cocoa growers have joined Hotel Chocolat's Engaged Ethics programme, created to sustain real cocoa regeneration in St Lucia. Connoisseurs can enjoy some of the results in this award-winning bar that boasts a natural raw flavour.
4. Divine White with Strawberries
£2, divinechocolate.com
Ah, strawberries and cream. This bar captures this quintessential English combination perfectly, with crunchy pieces of dried natural strawberries whipped into creamy white chocolate.
5. Friis Holm 55% Dark Milk Bar
£9.95, chocolateandlove.com
Made purely from Nicaraguan cacao, this is astonishingly good. No wonder it won gold at the Great Taste awards this year, as well as coming close in the International Chocolate Awards. It's also fair trade, with farmers getting 300-450 per cent more for their beans.
6. Amelia Rope Pale Lemon & Sea Salt
£5.60, ameliarope.com
This unique and sumptuous bar uses organic lemon oil and Maldon sea salt, making it a best-selling award-winner. It goes particularly well with a buttery white wine, or champagne.
7. Green & Black's Organic Maya Gold
£2.09, sainsburys.co.uk
Traditionally the Maya Indians in southern Belize flavoured their cocoa with spices. G&B, the original fair-trade chocolatiers, has recaptured this by blending rich, dark chocolate with a twist of orange that is beautifully balanced by the warmth of cinnamon, nutmeg and a touch of vanilla.
8. Seed and Bean Organic Fair trade Chilli and Lime Dark Bar
£2.29, seedandbean.co.uk
Chilli and chocolate have been blended for more than 200 years, yet even experienced chocolate makers find the chilli can overpower the taste of the chocolate itself. Here's a Great Taste award winner that gets it spot on for a sweet, heat, balanced with a twist of limes.
9. Artisan du Chocolat Ginger and Lemongrass Milk Bar
£3, artisanduchocolat.com
If you love chocolate and haven't discovered this chocolatier yet, you haven't lived. This particular bar apparently has an emphasis on Yin (cooling lemongrass) and Yang (warming cocoa and ginger) and the result is a match made in heaven.
10. Chococo Dorset Dinosaur Bar
£8, johnlewis.com
This extra-large, handmade bar is made with 44 per cent cocoa solids from Grenada. But it doesn't just taste great – it looks fantastic, too, studded with solid dark and white chocolate mini dinosaurs and fossils and naturally coloured milk-chocolate beans. This choice is a great one for kids and adults alike.