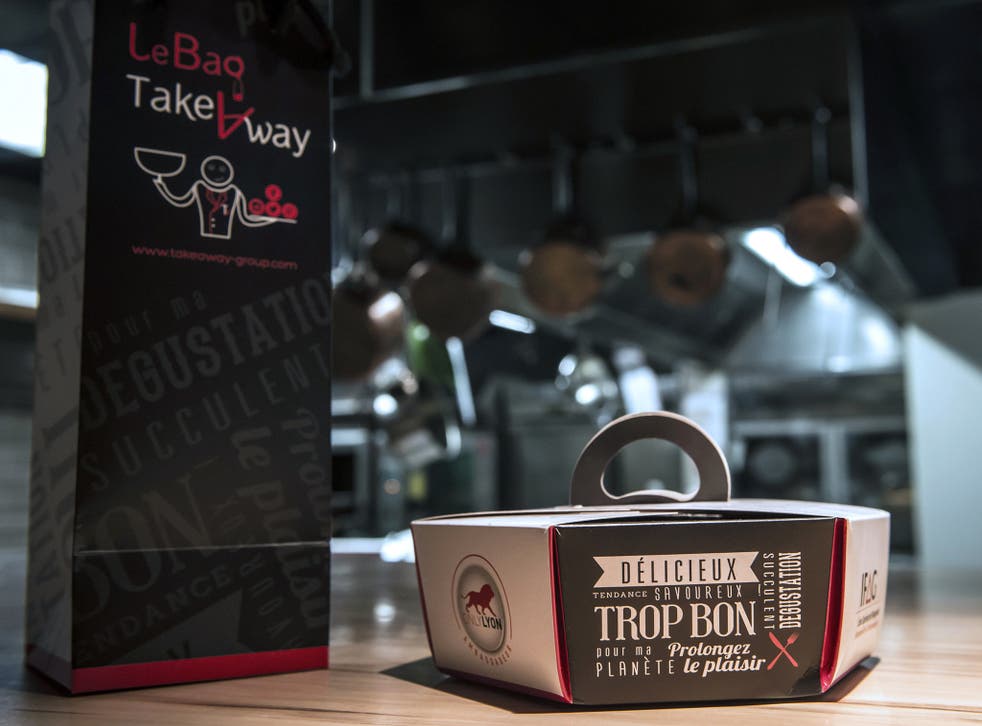 Doggy-bag ban: Why do restaurants like Sketch and Gymkhana refuse to let diners take their leftovers home?
The doggy-bag is a staple in the US, but it's taken longer to catch on here – and some restaurants are fighting tooth and claw to ensure it never does
At a Mayfair restaurant with two Michelin stars and a clientele that includes famous people with legs for waists, it seems unlikely that a pear and blue cheese risotto would be too big to finish. But it evidently was for a diner at Sketch this week, who was horrified (horrified!) after being told that she could not take away her leftovers in a doggy bag.
Rarely has so much anger flowed from such an innocuous solution to satiation. When Luisa Gottardo from Hertfordshire complained about the doggy-bag ban, which she says waiters put down to "council policy", the restaurant cancelled her subsequent booking for her partner's 30th birthday party.
The couple got cross on Twitter, Sketch blocked them, it became a thing and eventually made the pages of the London Evening Standard. And now we're here. It is arguably the biggest risotto-based scandal since Waitrose shoppers reacted in such disgust to a Delia Smith-branded rice dish that the DIY ready meal made it all the way to BBC's Watchdog.
But what is the deal with doggy bags? Turns out the restaurant's mistake (hilariously, Sketch declined to comment on the story yesterday) was to blame the law. "There is absolutely no council rule banning doggy bags," a Westminster City Council spokesman said in a statement. But there are other possible reasons for the policy.
"I think many chefs and restaurant managers get overzealous when it comes to food that's outside their control," says Russell Norman, commander of the growing Polpo restaurant empire. "If a chef is preparing something in a restaurant with a reputation and a couple of Michelin stars, he wants the customer to eat it in that restaurant when it's at its best."
Just as likely as precious chef-ing is the understandable risk of litigation, not least when you're allowing diners who may have more zeros to their bank balances than holes in their belts to reheat rice with your name on it. "Rice might seem innocuous, but bacteria can grow on it rather rapidly and cause really bad food poisoning," Norman says.
Gymkhana, another high-end Mayfair joint, also has a no-bag policy, as I found to my cost when I took a wedding present there (a voucher for the restaurant) and struggled to fit back through the door after demolishing the tasting menu. I do not like waste. Waiters there cited concerns about reheating, but most restaurants, including all of Norman's, will let you take a risk and take away.
It may also be that old-fashioned snootiness plays out in more expensive dining rooms. It's hard to slap a foil container on thick white linen and maintain an air of sophistication. While doggy bags are standard in the US, the angle of view down waiters' noses probably steepens in response to a request the closer one gets to, say, Paris. Some French restaurants cried "Sacré bleu" in January when a new law required them to offer vulgar American doggy bags as part of a government war on waste. Les sacs de chien are so rare there that they don't actually have an official French name (you say: "Le doggy bag, s'il vous plaît").
In Britain, our general resistance to making a fuss also means that a quarter of diners are too embarrassed even to ask for a doggy bag (according to a recent survey by the Sustainable Restaurant Association). Waste is bad, and only some councils offer restaurants slop bins and the facility to transport leftovers to grateful pigs. It's either that or landfill.
Norman is a regular doggy-bagger ("taking home your pizza in a box and eating it cold the next morning is one of my favourite things to do," he reveals) and has a solution to any barriers to leftover removal. "Just lie and say it's for your dog," he says. "That's what I do – except in my case it's not a lie. I have a pug-schnauzer cross called Monkey who will eat anything."
Join our new commenting forum
Join thought-provoking conversations, follow other Independent readers and see their replies