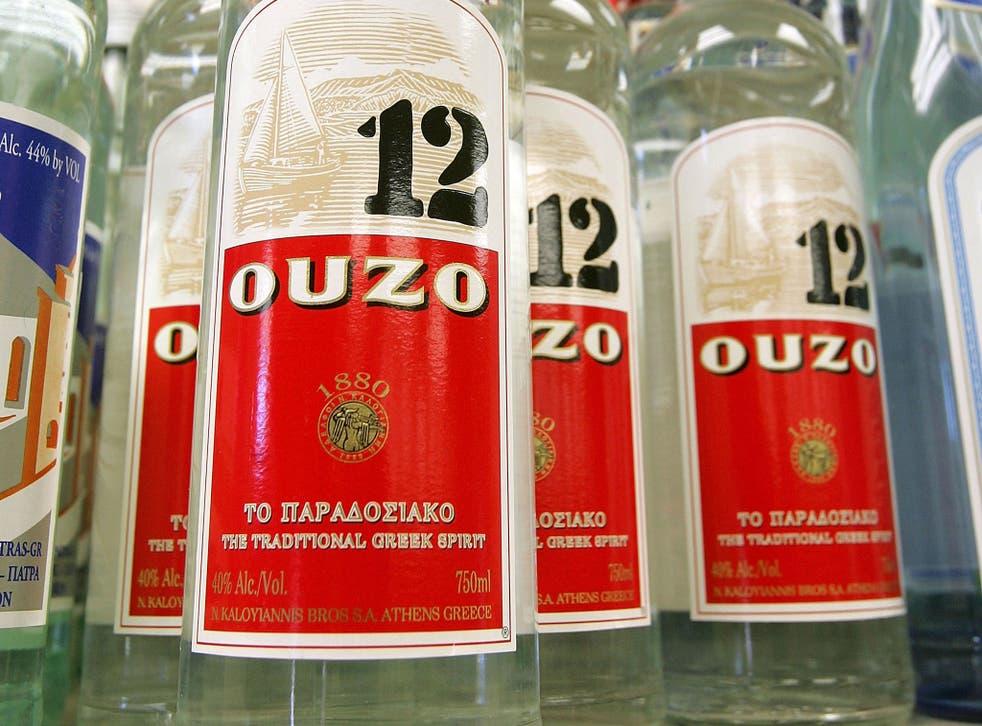 Duty-free booze: How to use up dodgy holiday spirits like ouzo, Aquavit, and Green Chartreuse
We all have them: exotic liqueurs bought on holiday that now live at the back of a kitchen cupboard. But could they actually be drinkable? The well-travelled Christopher Hirst breaks out the mixers
There they stand at the back of the cupboard, a dusty, cobwebby army. If you drink at all, it's quite likely that you have a similar collection. Whether from the Duty Free in Miami or a bottle shop in Venice, they were bought with high hopes of bringing back a beaker full of warmth. But after sampling a glass or two, you realise that the drink you so relished in the sun has strangely lost its magic.
This was brought home to me most forcibly by a bottle of rum described on the label as "slightly overproof". In its native Caribbean, the grog tasted pleasingly robust – but back in England, lacking the accompaniments of sun-tan oil and balmy ocean breeze, it reminded me of stain remover.
Still, the bottle remains in the cupboard. It's very difficult for me to chuck out drink.
Other long-term residents of the cupboard proved more amenable on a recent tasting. In previous generations, they'd have been trundled out on a trolley with the cry, "Stickies, anyone?"
In trials involving the following eight drinks, with my long-suffering wife acting as Tasting Panel, we discovered that almost all make acceptable cocktails if their sweetness is neutralised with lemon or lime juice. Unfortunately, you'll also need other spirits to add to the mix, so the drinks cupboard will probably remain as jammed as ever. Sorry about that.
Ouzo
Perfect when sipped in the environs of the Aegean, this is a classic example of a liquid souvenir that dramatically loses appeal in northern climes. Customarily consumed with a splash of water or a chunk of ice in Greece, there are scarcely any ouzo cocktails, but its aniseed clout works OK in mixes that call for Ricard or Pernod. The cocktail that went down best with my wife was a liquorice whisky sour (60ml Scotch whisky, 15ml ouzo, 30ml lemon juice, 15ml gomme syrup – available online or from supermarkets – and 2 dashes Angostura into a cocktail shaker, shake with ice and strain into a squat, ice-filled beaker). "Just the thing for a hot summer day," mused the Tasting Panel. "Quite sophisticated."
Benedictine
Though consumed with avidity in Burnley, where a typical working men's club gets through 1,000 bottles a year (a habit acquired during the First World War), our bottle remains stubbornly full. The best-known cocktail to utilise this sweet herby concoction from a Normandy monastery is a B&B (equal parts Benedictine and brandy, stirred with ice cubes), but we found it disappointing – sweet and medicinal. We fared better with a Jubilant (45ml gin, 22ml Benedictine, 15ml orange juice, 15ml lemon juice, shake with ice and strain into a cocktail glass). "Most acceptable," said the Tasting Panel, smacking her lips. "It made me forget that I don't like Benedictine."
Aquavit
Sadly, our surprisingly large stock of this spicy Scandinavian spirit was not accumulated on romantic weekends in Gothenburg or Bergen. It came from Ikea as a present to myself for surviving the experience. Aquavit is most acceptable served very cold with smoked salmon or eel, but you can't have that every night. So what to do with the rest? I like a Martini-style classic called the Rosalind Russell (60ml Aquavit, 30ml sweet vermouth, stir with ice and strain, serve in a cocktail glass with twist of lemon peel), but the Tasting Panel preferred the offputtingly named Super Trouper (60ml Aquavit, 22ml lemon juice, 22ml honey syrup – stir equal parts runny honey and hot water, allow to cool – shake with ice and strain into a cocktail glass). "I love the caraway in the Aquavit. It would be nice before a summer lunch."
Green Chartreuse
Another monastic intoxicant, this time from the Alps, Green Chartreuse was once the monarch of the drinks trolley. Herby, sweet, aged and strong (55 per cent ABV), it is undoubtedly a class act, but our bottle remained in hibernation until I discovered the Last Word (30ml Green Chartreuse, 30ml gin, 30ml fresh lime juice, 30ml maraschino liqueur, shake with ice and strain into a cocktail glass). A 1920s invention from the Detroit Athletic Club (which sounds like my kind of sports facility), it is one of the greatest bittersweet cocktails, described by one expert as "a drink with a swagger". When our supply ran dry, I found a slightly less formidable Pyrenean equivalent called Izarra (40 per cent ABV) snoozing in the drinks cupboard. According to the Tasting Panel, it produced an even finer Last Word.
Mandarinetto
An impulse buy in Milan, lurid-coloured Mandarinetto is akin to dozens of sweet orange liqueurs. The lacklustre suggestions on the label ("Enjoy it on the rocks or chilled") condemned the bottle to the black hole until I found a drink in the Difford's Cocktail Guide called the Mandarin Sidecar (45ml cognac, 30ml mandarin liqueur, 30ml fresh lemon juice, 1 tsp gomme syrup, shake with ice and strain into a Martini glass). "I'd expect a few cocktail umbrellas with this," sniffed the Tasting Panel at the fluorescent orange, but then she took a sip. "Mmm, this is the best of the lot, sharp and fruity. It would be a cocktail-bar favourite. You could drink gallons of it."
Sambuca
An aniseed spirit with a touch of elderflower, there is more to Sambuca than that dicey business of setting fire to it with coffee beans. (I once saw a waiter waving five flaming fingers following ignition.) Your best bet is El Jardinero (The Gardener), though it is hard to see much horticultural about it (60ml white rum, 30ml sambuca, 15ml fresh lime juice, shake with ice and strain into a cocktail glass). I started by admiring its refreshing complexity but then the aniseed started to throw its weight about. The Tasting Panel polished off her glass: "Not at all objectionable if you like aniseed balls."
Fernet-Branca
Here's one that can't be tamed. At 40 per cent ABV, Fernet-Branca is a take-no-prisoners tincture that uses pretty much the entire contents of a Milanese pharmacy from 1845 when it was invented. Everything from agaric (fungus) to zedoary (turmeric) is there, taking in Chinese rhubarb, star anise, myrrh, sloes and an unfeasible amount of saffron along the way. Every cocktail you make with more than a dash of Fernet-Branca tastes of Fernet-Branca. There is, however, one possible exception. Outside Italy, the brand's biggest market is Argentina, which downs 35 million litres a year, mainly with Coca-Cola (2 parts Coke to 1 part F-B, stir with ice cubes in a tall beaker). So… "That's quite the horridest thing you've ever made me drink," spluttered the Tasting Panel.
Southern Comfort
Huge in the late 1960s and 1970s (Janis Joplin was a great enthusiast), SC has since declined in both popularity and alcoholic strength (35 per cent ABV), though it still sells in long girly refreshers. The best straight-up cocktail is the Double Eagle, named after a gold coin in the US. It's a hazy, apricot-coloured beauty in which the drink's candy sweetness is defused by lemon while its modest potency is reinforced by bourbon (30ml bourbon, 30ml SC, 30ml lemon juice, shake with ice and strain into a cocktail glass). The result is refreshing, citric and dangerously deceptive, a lemonade for grown-ups.
Join our new commenting forum
Join thought-provoking conversations, follow other Independent readers and see their replies