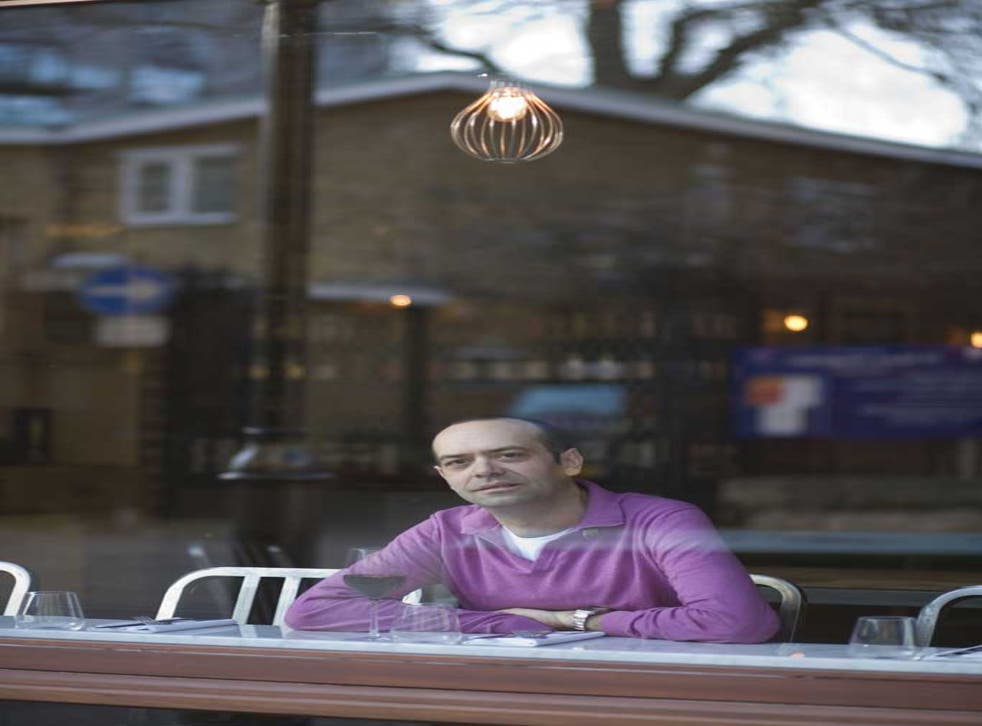 José Pizarro: 'People ate anything they could get their hands on under Franco'
My earliest food memory...Seeing my mum and grandmother cooking – although growing up as a boy in rural Spain at that time, you weren't supposed to be in the kitchen. If there's one thing that evokes childhood for me, it's partridge. My grandmother would cook it at Christmas, and I still remember the smell of the burning feathers.
My store-cupboard essentials... Good olive oil, Pimenton de la Vera (a type of Spanish smoked paprika), a good selection of dried pulses and truffle honey: it's amazing on toast for breakfast.
My favourite cookbook... My favourite cookbooks are always changing, but top of my pile at the moment is Full of Flavour by Maria Elia. It's based around her favourite ingredients, and the recipes are beautiful. One of my long-time favourites is 1080 Recipes by Simone and Inés Ortega: when I started cooking, that was the book I learnt most from. It goes through all the essentials of Spanish cooking, and you'll find it in every house in Spain.
The kitchen gadget I couldn't live without... My wooden pestle and mortar. It was given to me by my mum and grandmother and I've now had it for 20 years.
My favourite food shop... The Maltby Street market in south-east London: I love Tony the vegetable guy, the Monmouth Coffee Company and the St John Bakery, but the market is full of wonderful people. Lots of the best traders from Borough Market have gone there. Borough for me is over: there are still a few good people, but it's too big and touristy.
My top table... Zucca [an Italian restaurant in Bermondsey]. I went there far too many times last year. Sam Harris's cooking is so fresh, with huge flavours, and it's very convenient for me, being a few doors down from [my restaurant] Pizarro. Also I love J Sheekey, Galvin La Chapelle and Nobu.
My dream dining companion... The soprano Maria Callas, as her voice and life were both so fascinating.
My desert-island dish... Baby goat stew, which my mum used to cook. It's a very simple recipe with red peppers, garlic and wine; the goat is so tender that you don't need to cook it in any water. I cook it myself, though hers will always be better.
My guilty pleasure... Cheese and wine together: I never get sick of them. I also love crispy fried potatoes with salt and vinegar and a nice cold beer.
The strangest thing I've eaten... Fox, which I had when growing up. We went through a lot of horrible times under Franco, and people had to eat anything they could get their hands on. I didn't know it was fox until I finished; it was fine, as it was in a stew, though I don't think I'd really want to have it again.
My pet hates... Dill: generally, I'm willing to try anything, but neither my stomach nor my mind agree with it for some reason. Also, people importing ingredients which are out of season – for example, now, during winter, when you see places selling asparagus from Peru. I don't understand: it's killing the world for the sake of a bit of extra profit.
My tipple of choice... I have a problem, which is that I love alcohol, so it's difficult to choose! It totally depends on how I feel that day. I really like a glass of sherry: my favourite sherry in the world is Palo Cortado Fernando de Castilla. Also, Jensen gin, which is the most amazing gin and is made next door to my restaurant in Bermondsey.
José Pizarro is an acclaimed Spanish chef and owner of the tapas/sherry bar José and the restaurant Pizarro, both on Bermondsey Street, London SE1. The new edition of his book 'Seasonal Spanish Food' (£15.99, Kyle Books) is available now
Join our new commenting forum
Join thought-provoking conversations, follow other Independent readers and see their replies