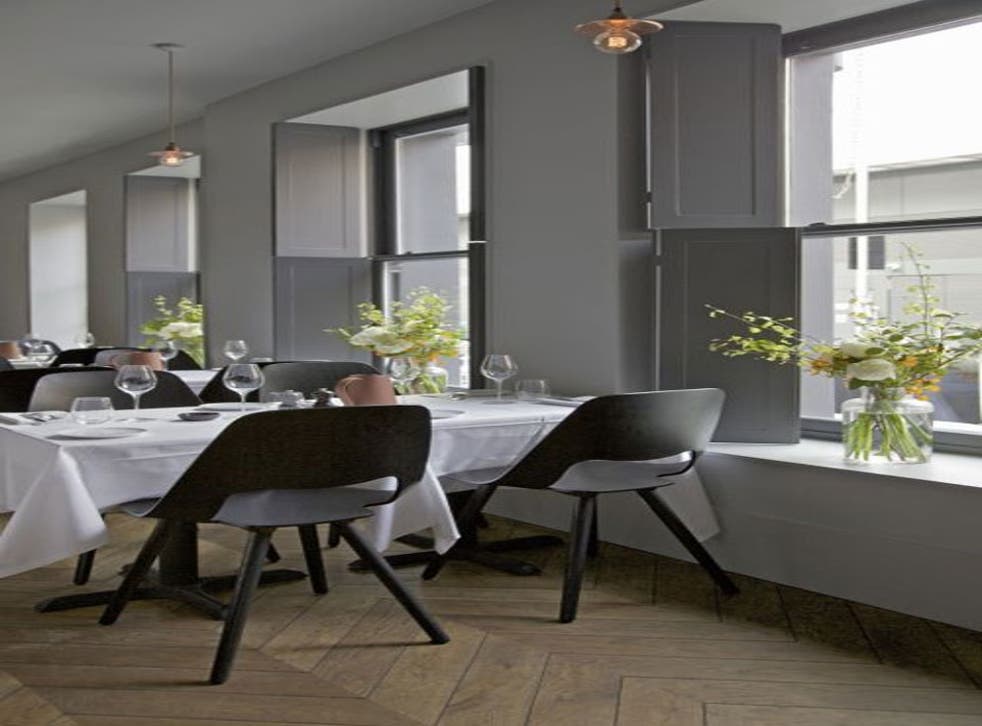 On the Menu: Sweetbreads at One Leicester Street; hummus; Quintessentially vodka; East End Feast; Urban Night Feast
This week I've been eating...sweetbreads at One Leicester Street
The headlines this week may have been dominated by news of the first artificially created burger, but in my little patch it's been all about getting back to basics with a nice bit of offal at One Leicester Street in London. The restaurant remains true to its former incarnation as the St John Hotel, Fergus Henderson's Michelin-starred, nose-to-tail-eating venture. New owner Peng Loh has cleverly kept Henderson's protégé, Tom Harris, in the kitchen, so the dishes have an undoubted St ­John-ish flavour to them, which is all to the good in my opinion.
The menu eschews "starters" and "main courses" and is instead split into five categories: fish, meat, vegetables, cheese and pudding. Dishes are to share, though I had trouble sharing one particular dish. The lamb sweetbreads were just outstanding. Plump as a child's fist, tenderly cooked and served with proper bacon and glazed miniature carrots. Beats a stem-cell burger anyday. oneleicesterstreet.com
Vodka
Quintessentially Vodka, the first drink produced by the concierge firm for the frightfully rich, is a strange-looking animal. The bottle reminds me of a one of those supercars beloved of footballers, but then I'm fairly sure I'm not the target buyer, having never engaged a concierge service.
Quintessentially describes the sipping vodka, made for it by gin-makers GJ Greenall, as "smooth" and "clean" but to me its standout quality is its sweetness, the result of rowanberry botanicals It's rather refreshing, in fact. The only downside is the price. £52, quintessentiallyspirits.com
Hummus history
The news that we're a nation of big dippers doesn't surprise me. I can quite believe that in a Europe-wide study of "fridge habits", Britons came out as twice as likely to have some sort of dip in their kitchen as our continental neighbours. According to a study commissioned by the manufacturer Sharp, we dunk our way through 12,000 tonnes of dips and spend £60 million in the process. It's all the more remarkable since the word hummus (the most popular dip) wasn't even recorded by the Oxford English Dictionary until 1955, when Elizabeth David first implored us to get pounding our own chickpeas.
East end feast
I do like the sound of Emma Duggan's feast menu at Whitechapel Gallery Dining Room this evening. In the past, Duggan has chosen themes such as hearty Irish, seafood and shellfish, and Spring lamb, all very nice. But this time she is taking inspiration from the location in Brick Lane for an "East End feast", featuring steak and oyster pie, curried crab paratha, salt beef and gherkin and cockles with smoked bacon. Places are still available, so get booking. £35, 020 7522 7896
Urban Feast
Urban Night Feast is to return to Newcastle upon Tyne on 3 October. The three-day street-food extravaganza has drawn some very tasty names. Big Apple Hot Dogs will make the journey, along with Horn Ok Please, purveyors of tasty Indian street food, pizza-makers Fundi, and Mark Hix's FishDog cart. urbannightfeast.co.uk
Join our new commenting forum
Join thought-provoking conversations, follow other Independent readers and see their replies