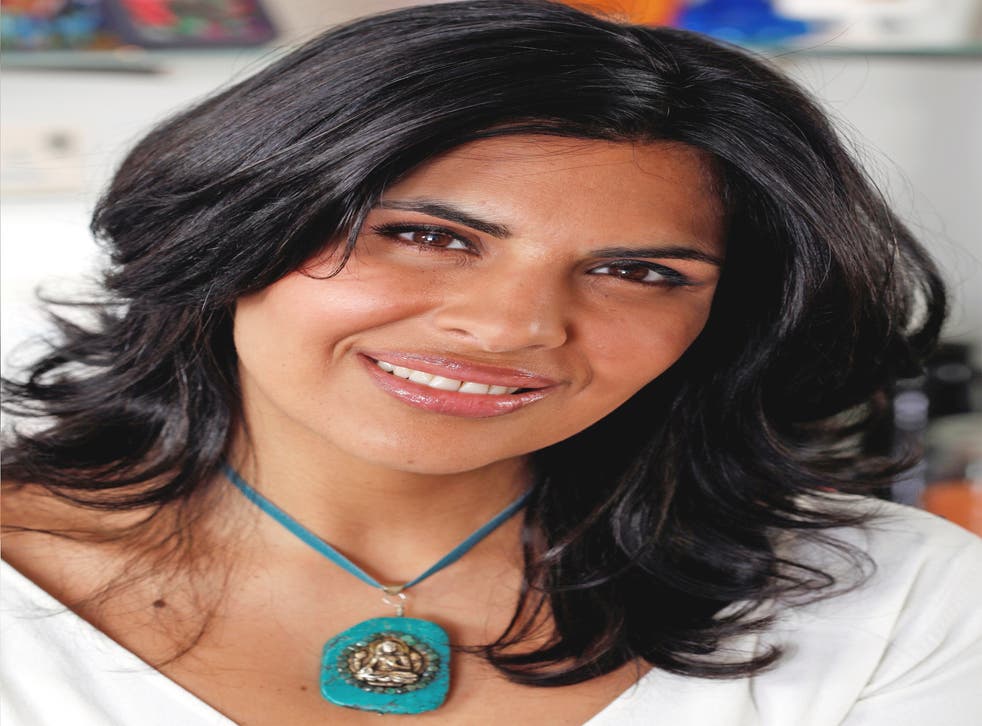 My life in food: Anjum Anand, TV chef and cookery writer
TV chef and cookery writer Anjum Anand, is the award-winning brand owner of The Spice Tailor, a range of cooking sauces found in kitchen cupboards across the UK.
Anand's breakthrough book, Indian Food Made Easy, was a bestseller, and she has since released six books with her seventh on the way in the new year. She lives in London with her husband and two young children.
What are your most- and least-used pieces of kitchen kit?
My most-used would be my hand blender. I blend a lot of ginger, garlic and tomato. So everything gets put in there to get smooth pastes and sauces. My least-used are lots of Indian gadgets that I'm given from someone from India who thinks I might like them.
If you had only £10 to spend on food, where would you spend it and on what?
I would probably go to La Fromagerie in Marylebone, because it has great cheese as well as great artisanal products that you don't see everywhere else. You come out spending 10 times more than you meant to.
What do you eat for comfort?
Chocolate. I always have a couple of bars of Lindt chocolate in my cupboard. There is this amazingly intense orange dark chocolate with little pieces of almond.
If you could eat only bread or potatoes for the rest of your life, which would you choose?
Bread, hands down. I think a fresh loaf of bread with butter is just unbeatable and you can have it for breakfast, lunch dinner and snacks. I'm not much of a potato person.
What's your desert island recipe?
For me it would really be an ingredient, rather than a recipe, because it features in all my recipes. So my desert island ingredient would be coconut. This is partly because if I was on a desert island I could probably find one, and also it just goes with everything. I could have amazing fish curries, or clams, or make it into milk or shave it into deserts. It's just so versatile.
What's your favourite restaurant?
When the summer comes I want to go to the River Cafe, because I love the food there and it has a really nice atmosphere and looks over the garden. But the one I crave the most is in India and it's called Krishna. It's an amazing seafood restaurant in Mumbai and it has wonderful fish in many guises. It also serves great yellow dahl and naan so just ticks all the boxes.
What's your favourite cookbook?
Honestly, I'm very fickle. Apart from my own cookbooks, which I use as a reference point because I have the worst memory, I don't have the time to browse cookbooks because I'm a working mum. If I need inspiration for a recipe, then I usually go online.
Who taught you to cook?
My mum and her family. I grew up outside of India, so my reference point for Indian food was my mother. But when I did go to India I spent time with her sisters – she has six sisters – and I learnt different things from all of them. Then I got married and my husband is from a different part of India, and his mother is an amazing cook. I feel like I have a lot of surrogate mothers from whom I learnt a lot of different dishes.
Join our new commenting forum
Join thought-provoking conversations, follow other Independent readers and see their replies