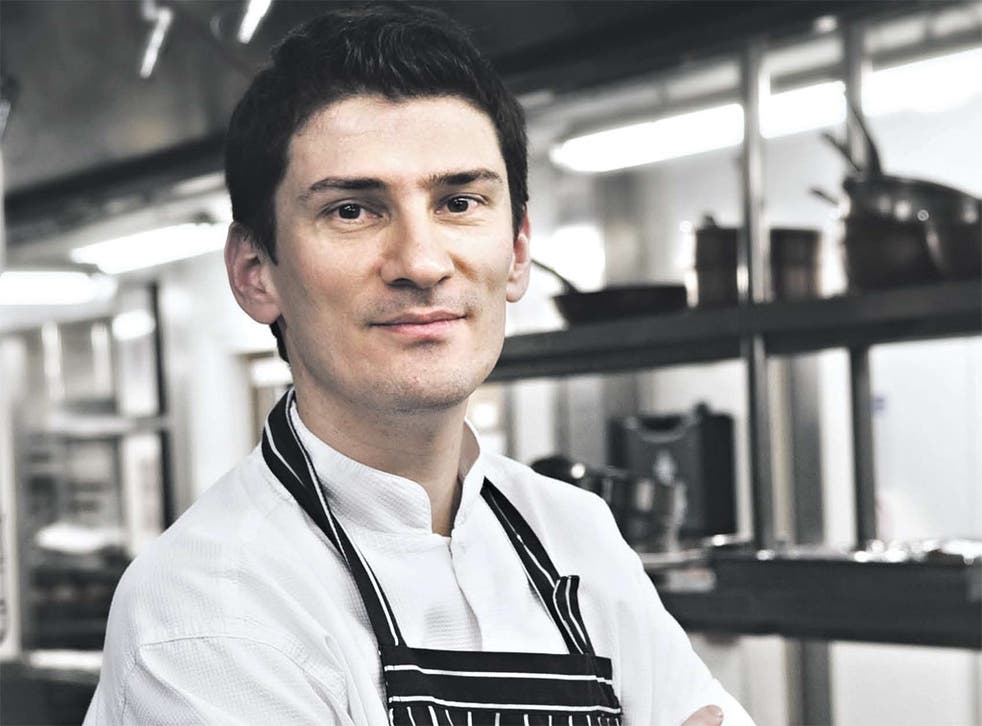 My life in food... Arnaud Bignon
'After a long day tasting, I eat yoghurt to freshen my palate'
Although born in France, Arnaud Bignon made his name at the two-Michelin-starred Spondi in Greece, which ranked at 69th in the San Pellegrino top 100 restaurants list last year. In spring 2012, he made the move to London and is now chef/partner at The Greenhouse in London's Mayfair.
What are your most and least used pieces of kitchen kit?
I constantly have a little Japanese knife with me. I use it to test everything – the fruit, the veg. I want to make sure everything I use is fresh, and this is how I do it. It has a folding blade so I keep it in my pocket. One thing I never use is a microwave. I don't find them very interesting – I don't like what it does to the food, it is quite uncontrollable.
If you had only £10 to spend on food, where would you spend it and on what?
I would go to Pierre Hermé and would get some macarons. You can do some very interesting things with the macaron because of its structure. The black truffle macaron is wonderful.
What do you eat for comfort?
After a long day, what I like to eat is yoghurt. It is freshens the palate, which is what you need when you have spent the entire day tasting lots of food, which is often quite salty. I buy it at Waitrose.
If you could only eat bread or potatoes for the rest of your life, which would you choose?
For me, it would have to be bread. Why? Because I think you cannot have a meal without bread. In France, we eat bread with every meal. It would be too difficult to be without my crunchy baguette.
What's your desert island recipe?
A rocket salad with slices of Serrano ham and some dried figs. Then I would just put a simple dressing of balsamic vinegar, good oil and some salt. You have everything in that salad.
What's your favourite restaurant?
The Square is my favourite restaurant in London. It has a very clean cuisine, very focused and with a pleasing ambience. It's nice looking, too.
What's your favourite cookbook?
I like the books of Escoffier. We may have lots of hi-tech equipment these days, but I think it is important for everyone to learn the classics.
Who taught you to cook?
I've worked in some of the best kitchens in Europe and under some great chefs, but my mother is the person who really taught me to cook.
Join our new commenting forum
Join thought-provoking conversations, follow other Independent readers and see their replies