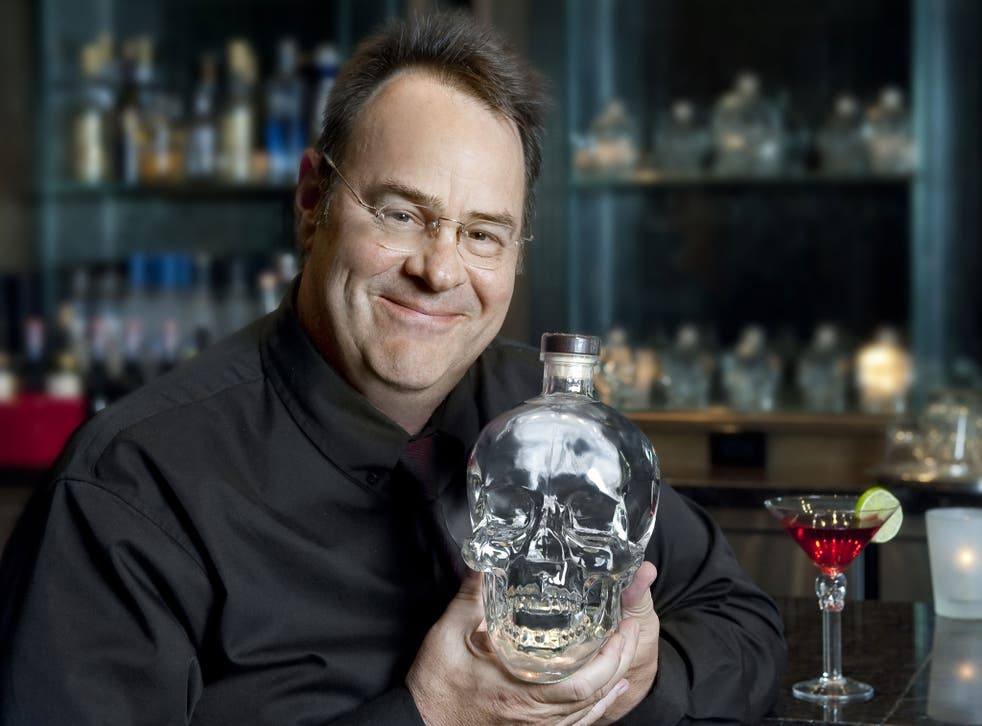 My life in food: Dan Aykroyd
The actor has a sideline in wine and spirits and has produced his own vodka, Crystal Head, as part of a 50th anniversary Rolling Stones gift set.
Dan Aykroyd may be best known as an actor and screenwriter, but he also has a sideline in wine and spirits. Having been introduced to premier cru wines by Steve Cropper while working on Saturday Night Live, he invested in a vineyard in Niagara Peninsula, Canada, in 2006. Since 2008 his main focus has been his vodka, Crystal Head, available on its own, or as part of a 50th anniversary Rolling Stones gift set from Amazon.
What are your most and least used pieces of kitchen kit?
Most used is my corkscrew. I like big bold red wines from France – Chateau Margeaux, for instance. The Columbia wines of Washington State and the whites of Niagara are also a favourite. I make a line of them and I try to ape the full oaky yellow flavour of Montrachet and wines like that.
I never use a sieve, however. I just never have the opportunity; when you're grilling stuff it never really comes up. It just hangs in my kitchen staring at me. It can be useful if a cork breaks up, though.
If you only had £10 to spend on food, where would you spend it and on what?
I would go to Martha's Vineyard and I'd buy a couple of lobster rolls. The lobsters come right out of the tank, they cook them, chop them up and put them on a toasted hot-dog bun. They're about $5 a piece and there's nothing like them.
What do you eat for comfort?
Always macaroni cheese. I've eaten it my whole life. Kraft mac and cheese mixed on a stove in a hovel – that's how I first had it. Now, of course, I like it made properly with spice and truffle oil in it.
If you could eat only bread or potatoes for the rest of your life, which would you choose?
I could live on challah bread, the Jewish kosher bread, quite happily. I would miss garlic mash potatoes, however. I eat a lot of garlic.
What's your desert island drink?
I could not live without a Crystal Head Long Island martini. Two ounces of vodka, a splash of vermouth, a splash of olive brine and three whole olives. You shake it up with ice chips. That's the drink a Sixties Madison Avenue executive would have drunk at 11 in the morning and again at 5.55 at night on the Long Island Rail Road home.
What's your favourite bar?
Jean Laffite's Blacksmith Shop on Bourbon street in New Orleans. It's where the famous pirate Laffite used to divide up his loot. Apart from the jukebox and electric lights, you could squint and be back there in 1870 with him. If you ever go to New Orleans, go here.
What's your favourite cookbook?
Julia Child's book Mastering the Art of French Cooking. She opened up French cuisine to people who may never have encountered it before. Plus, the writing and the way she laid it out made what was seen as an elite food accessible to everyone.
Who taught you about alcohol?
My dad always had the big jugs of Gallo wine for Christmas and my mum is a big gin drinker. Both taught me a lesson: moderation; that alcohol is an enjoyable thing if you are wise about it.
Join our new commenting forum
Join thought-provoking conversations, follow other Independent readers and see their replies