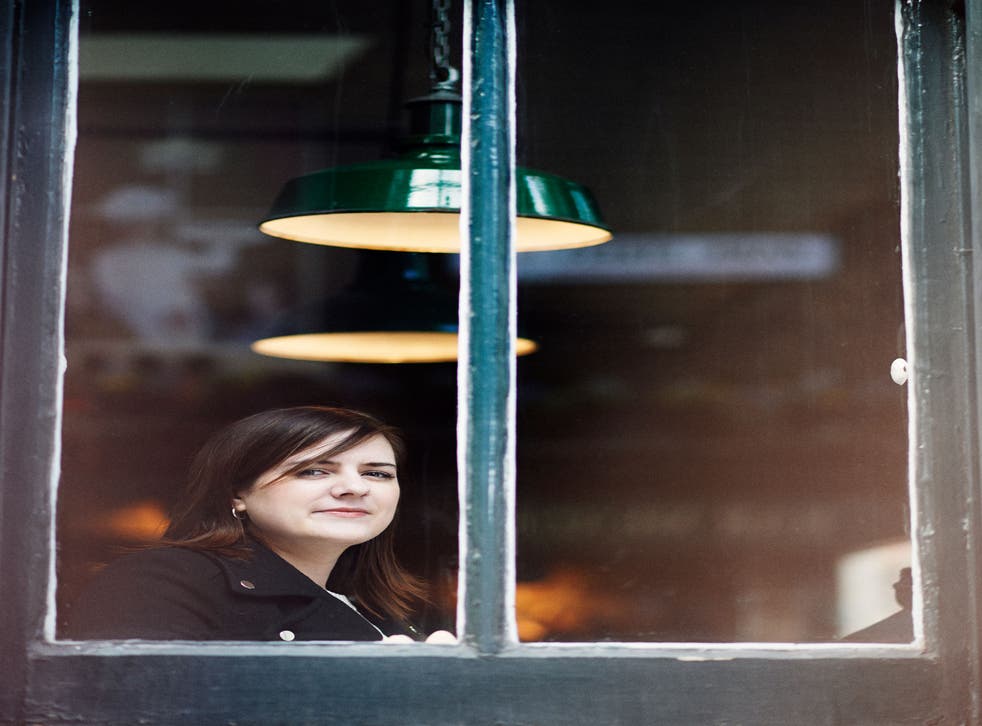 Natalie Coleman: The 'MasterChef' winner on pigeons at dawn, animal rights and why celery is the devil's food
'MasterChef' is not a competition; it's an obsession It took over my life [earlier this year Coleman became the third woman to win the competition]. I'd wake up in the night with Gregg Wallace in my dreams, then I'd sit up and worry about what I'd cook next. So I'd be up at 5am, cooking and eating pigeon, celeriac and lentils. I'm a bit geeky and obsessive with anything I get into.
'Try to keep calm and directed' It's the best piece of cheffy advice I've received, from [MasterChef co-presenter] John Torode. I am pretty calm now when I prepare food, though you should have seen my kitchen while I was practising in between each episode. It looked like the Blitz had hit it: pots and pans on every surface.
Once you've grown vegetables, you'll never want to buy them again After my win, I spent a week working with [chef and forager] Simon Rogan at one of his farms, where he grows wild mushrooms, cucumbers, peas – all sorts. I had a few of the peas while harvesting them and I've never tasted anything like it: so sweet and intense, they didn't need dressing or anything. I'd love one day to have my own piece of land to grow stuff, as it tastes so different to what you get in the supermarkets.
I've realised I can't change the world on my own I chose to focus on animal rights for an English project at 13, and when I saw how some animals were treated I became a vegetarian – and stayed one for eight years until I was at my mum's for Sunday lunch one afternoon. Feeling anaemic, I suddenly had a craving for some of her roast beef. I realised then that I was not going to change the world; most people aren't going to become vegetarian. But you can change the conditions animals are brought up in.
People respond to music in the same way they do food I used to DJ at [London nightclub] Fabric and it was mad: I loved watching the crowd respond to a tune; they'd scream and dance and smile and I'd be excited that I'd made them happy. I get the same feeling when I cook something nice and it puts a smile on someone's face.
Jamie Oliver has done so much for food Now, thanks to Jamie's School Dinners, chicken nuggets and chips aren't in many school canteens any more. [The series led to a government campaign to improve school meal standards.]
Schools should teach basic life skills If they can teach someone how to set up a Bunsen burner or use a PC , why not how to eat? If kids don't know how to cook, how are they going to avoid eating junk food? It should be compulsory, along with textiles and managing your money. It's why I'm in the early stages of working on a cookery school where kids and parents come in and cook together.
I've a strong stomach so I'll eat anything – except celery [Chef] Adam Byatt once gave me a live prawn to eat. I remember seeing it wriggling around before I put it in my mouth and started chewing. It was much crunchier then the cooked version and a lot sweeter. Celery, though – that's the devil's food; it's disgusting and I can't eat it raw as it has this disgusting bitter, soapy taste, like it's been doused in tonic water, which I also hate.
I talk too much My mum says it's my worst habit – and that it does her head in! I'll always ring her at the wrong time of day and start talking and she'll say, "Natalie, I'm watching my favourite TV programme right now!"
Natalie Coleman, 30, was winner of this year's 'MasterChef'. Her book, 'MasterChef: The Finalists' (£20, Absolute Press), is out now (nataliecolemanchef.co.uk)
Join our new commenting forum
Join thought-provoking conversations, follow other Independent readers and see their replies