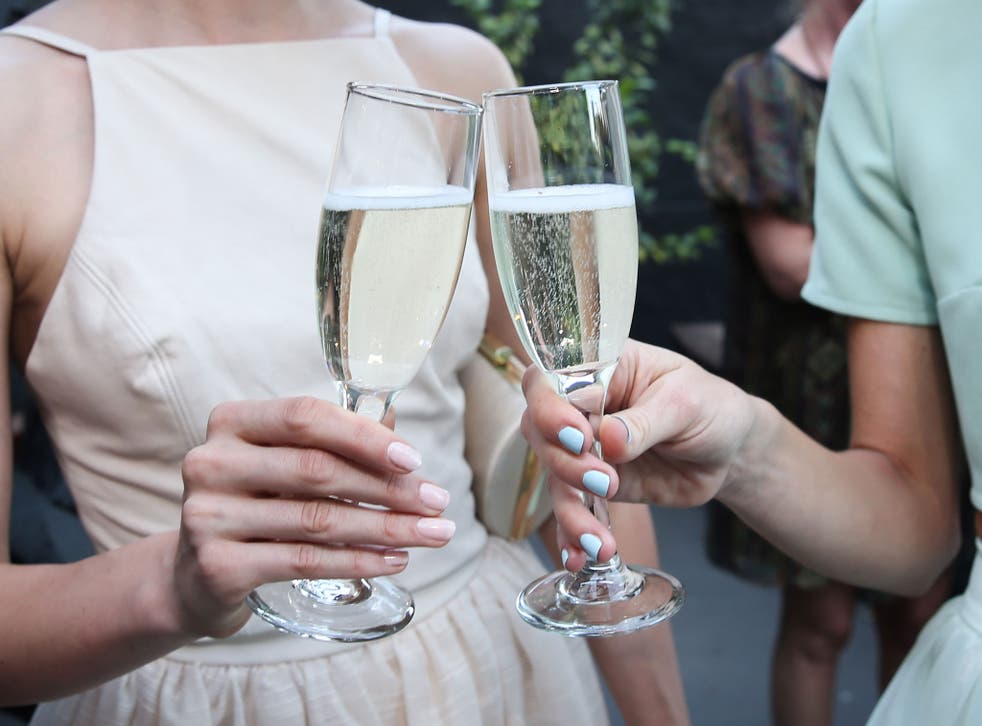 Prosecco is now outselling champagne in the UK - but could the EU call time on the party?
Italians are not pleased with the idea that British pubs are presenting fizz from kegs like frothy beer, says Gillian Orr
There's a curious takeover happening at bars across the country. Next to the San Miguel and Fosters on draught, you should find a new thirst-quencher increasingly being offered on tap: prosecco.
But, mamma mia, the Italians are not happy about this latest development. Well, more specifically, the producers from the Conegliano-Valdobbiadene area of North-west Italy (where, since 2009, Prosecco has to be made to qualify to use the name) are not pleased with the idea that British pubs are presenting fizz from kegs like frothy beer.
"If prosecco is sold on tap then it is no longer prosecco; it needs to be served directly from the bottle," says Luca Giavi, the director of the Prosecco DOC Consortium. Furthermore, the 2009 European law clearly states that "prosecco wine shall be marketed exclusively in traditional glass bottles."
It is to be determined whether or not legal action (which Italian politicians are threatening) will take place. But it is little wonder that the producers are safeguarding their plonk; world sales of prosecco outstripped that of champagne for the first time in 2013 and Britain is the number one market. Sales in the UK have risen by 74.6 per cent over the past year, while Marks and Spencer's most popular brand, Conte Priuli (£12 a bottle), has seen an increase in demand of 268 per cent.
Sure, an obvious reason for its popularity is simply that it's a lot cheaper than champagne. But why is prosecco surging ahead of other cut-price sparkling wines such as its Spanish counterpart, cava?
10 best proseccos

Show all 9
Anthony Rose, The Independent's wine columnist, suggests that there are a number of reasons behind its domination of the market.
"Because it's mostly bland and on the sweet side – there's a big sugar hit," says Rose, clearly not one of the many new prosecco devotees. "It's relatively light: about 10.5 to 11 per cent alcohol, which is low these days, as wines are getting increasingly strong because of later picking of grapes and climate change. Also, Italian is considered trendy. If you've got something with a good Italian name in your hand then you're clearly where it's at."
Another intriguing idea behind its success is, Rose suggest, simply that people know how to say it. "Oh without question. I think that one of the reasons why Hungarian or Portuguese wines are not more popular is because some grape varieties are completely unpronounceable."
The main difference between prosecco and cava (aside from the grapes) lies in the production technique. While cava is made the same way as champagne, prosecco uses the charmat – or closed tank – method so that the second fermentation takes place in the tank rather than in the bottle.
The production of cava is actually more expensive than that of prosecco because it is more labour-intensive but, because of demand, the Italian sparkling is rewarded with a bigger price tag. Taste-wise, prosecco is slightly sweeter than cava or champagne, which explains why it's so easy to knock back.
Thom Elliot, the co-owner of Pizza Pilgrims, the edgy London pizzeria, sells a sparkling Italian wine on tap at his restaurants (yet he calls it a frizzante) and a 175ml glass will only set you back £5.50.
"Serving it on tap definitely seems to be a new thing," he says. "And if you buy a carafe of it, it's significantly cheaper than buying a bottle. It's light and easy to drink. Plus, anything sparkling has an element of luxury that I guess is quite inherent. Customers get excited about it."
With people responding in such a manner to something a bit more exciting than lager on tap, venues will push against any restrictions to selling sparkling wine from a keg.
They just might have to remove the prosecco sign from the bar.
Join our new commenting forum
Join thought-provoking conversations, follow other Independent readers and see their replies