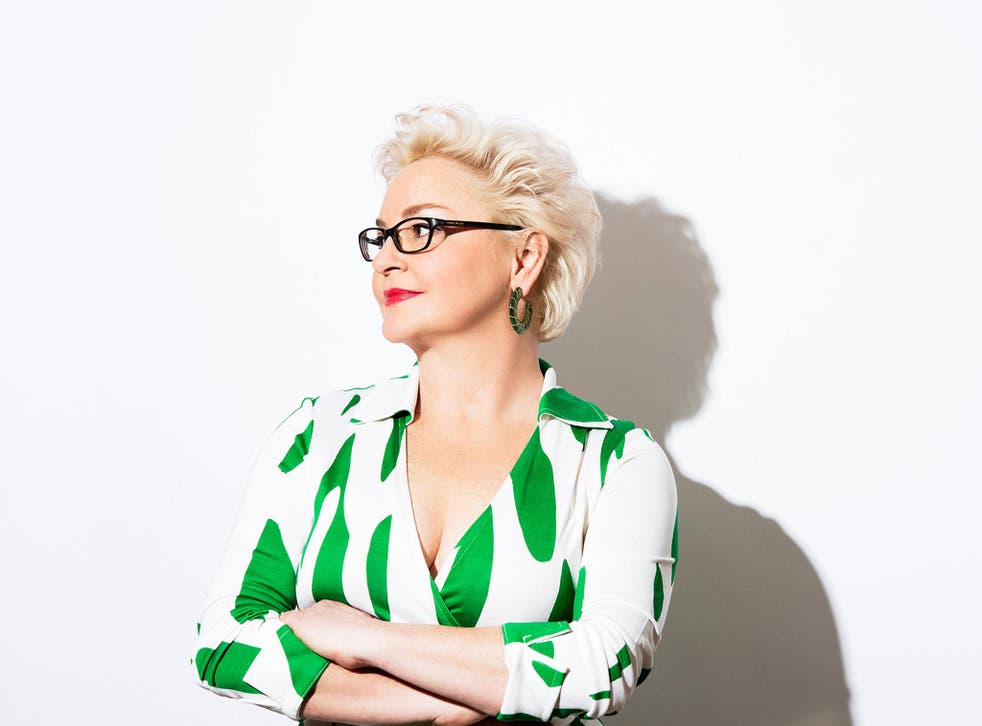 Diary of a Terribly Greedy Girl: How food writer Kay Plunkett-Hogge ate her way from Bangkok to London
The acclaimed writer and cook talks clean-eating and comfort food 
Food writer and cook Kay Plunkett-Hogge is not a fan of clean eating. In fact, she would ban it altogether if she had her way.
Plunkett-Hogge, who is the brains behind books including Make Mine a Martini and Leon: Family & Friends, devotes an entire page to bashing what she calls the "clean eating brigade" in her latest book tellingly-titled Adventures of a Terribly Greedy Girl.
"Many of these people vouching for clean eating and calling themselves experts, I don't see where their qualifications came from. My idea of clean eating is a delicious piece of chicken, some Thai papaya salad with sticky rice. What's wrong with that? That's delicious. You don't have to blend it, or suck it through a straw," she scoffs, and laughs as we chat over the phone.
Plunkett-Hogge, on the other hand, has certainly earned her stripes when it comes to cooking mouth-watering food. Warm, confident, and witty as hell, Plunkett-Hogge, who is in her fifties, is a much more appealing role model than any fitness blogger. As she suggests in her new book - an autobiography-cum-recipe book – eating is inextricably woven into all of our lives, herself included.
Today she is suffering from her annual cold, and she is holed up in her living room with her husband, their two cats and the dog. "I feel rotten so I'll make the Thai pork basil from this book. That's what I eat if I feel rubbish or sad with a lovely crispy fried egg on top," she says, making the dish sound mouth-watering despite speaking through a blocked nose.
Adventures of a Terribly Greedy Girl charts Plunkett-Hogge's exciting life: one busier and more varied than most of us could hope to lead. Born in Thailand to two working class south-Londoners who were able to move to Bangkok thanks to her father's work, she grew up watching her parents throw glamorous, booze-filled 1970s cocktail parties in the tropical heat. At home, she watched her family's cook Yoon cook authentic Thai foods and learned how to balance flavours.
Packed off to boarding school aged 11, she pieced together her knowledge of simple, honest cooking when she spent half-term holidays with her grandparents in Lewisham, south London.
Determined to be an actress or a singer- but never a cook – she scored her first job as an extra on 1984 film The Killing Fields aged 18, before taking up a job offer over dinner – of course - to fly to New York to work as a model scout. Known for her cooking and being game to roll up her sleeves and get stuck in whatever the situation, she embarked upon her cooking career after agreeing to help out a photographer friend on set. During that time, she fed everyone from Stella McCartney, to French Vogue models, and photographer Ellen von Unwerth. Chef Heston Blumenthal, she says, once dipped his fingers in her cooking during one catering gig. The idea for her memoir was also dreamed up over dinner (where else?).
Her exciting life is, of course, partly down to talent, but also a conscious effort to reject fear and regret but instead cling onto childlike curiosity and be as voracious to experience the world as she is to taste it.
"Be curious, never stop being curious," she urges. "It's never too late to do something new. I never started doing food stuff until my 40s and now I want to write a novel. You can never put a time limit on yourself."
In many ways, says Plunkett-Hogge, writing a cookery book is not so far from penning an autobiography, as our memories are so wrapped up in what we eat. But switching the emphasis from recipes to the narrative was more emotional at times.
Chapters in the book include the particularly gut-wrenching Life, Death and Steak and Kidney Pie, where she remembers the last time she saw her mother. Writing how she listening to her stories of her girlhood in South London in the Sixties, she adds "I will never hear those tales again. But I will cook this pie. It is my act of remembrance." For Plunkett-Hogge, cooking isn't just sustenance but evocative in the same way as a photo album.
"I feel very strongly about food as communicative process," she says. "Once I started it came really quickly it sort of came out. The oddest thing was that I couldn't ask my parents if my memories we right."
The world's biggest food fights

Show all 11
Referring the chapter in which she describes her grandmother's and Yoon's kitchens, she speaks in hyperbole and recalls how she made the beef curry 75 times before she got it right.
"I put it between white bread, served cold like I used to eat it, and it took me right back to Bangkok."
Join our new commenting forum
Join thought-provoking conversations, follow other Independent readers and see their replies