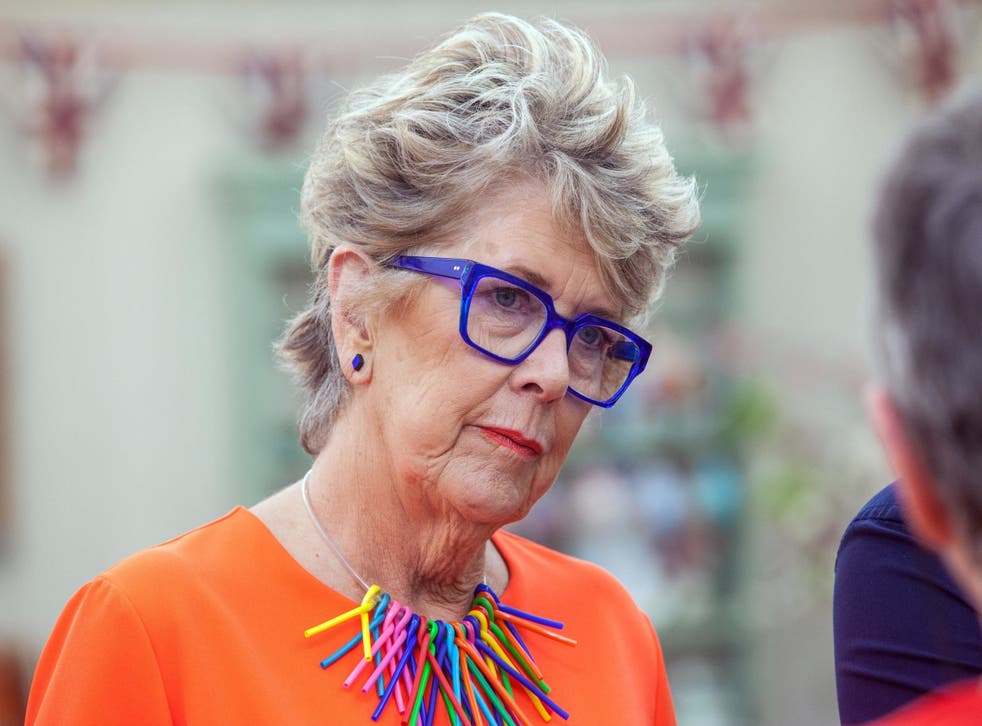 Great British Bake Off viewers angry with judge Prue Leith's 'obsession' with calories
'Is it too much to expect a wholesome feel-good baking show that doesn't talk about guilt?'
Great British Bake Off fans have expressed their fury over judge Prue Leith's frequent references to calories on the show, airing their grievances on social media.
The popular baking competition made its return on Channel 4 last night, with millions tuning in to watch this year's contestants demonstrate their biscuit-making flair.
However, some comments made by Leith during the first episode have been leaving a bitter taste in some people's mouths.
While assessing Imelda McCarron's cherry and white chocolate oatmeal biscuits, fellow judge Paul Hollywood said that the taste "feels healthy."
Leith then retorted, saying: "No it's not, but it is worth the calories."
Numerous viewers picked up on her remark, criticising the judge for placing emphasis on calories while taking part in a baking show.
"Why is Prue so obsessed with calories?" one person asked.
"Will there ever be an episode of GBBO where Prue doesn't mention calories? Or is it too much to expect a wholesome feel-good baking show that doesn't talk about 'guilt' and/or calories?" another viewer said.
Leith's comments about food being "worth the calories" caused quite a stir last year when she made her first appearance as a new judge on Bake Off.
According to The Sunday Times, Leith originally had reservations about joining the show due to her strong beliefs regarding healthy eating.
"I really thought twice about accepting Bake Off," she said.
"I've spent my life campaigning about children learning to cook and healthy meals in schools, but I reasoned that baking is the best way to get people into general cooking."
Recent research published in Obesity Reviews highlighted the fact that some types of calories can be more harmful than others, which is why being aware of the type of calories that you consume rather than the quantity can be more beneficial for your overall wellbeing.
Join our new commenting forum
Join thought-provoking conversations, follow other Independent readers and see their replies