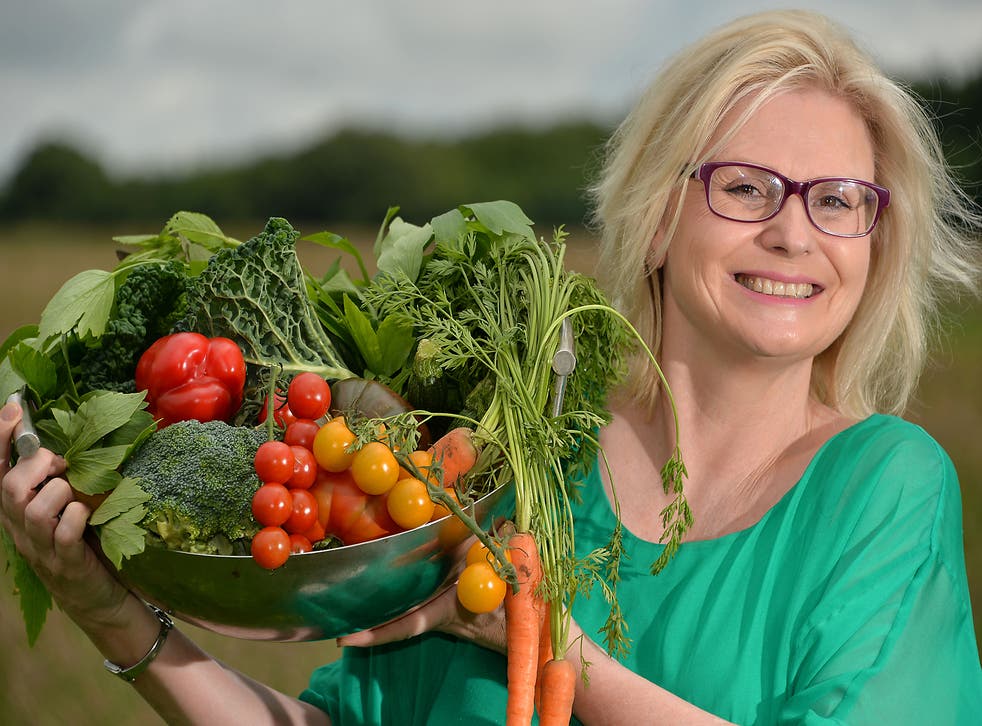 How Jane Devonshire battled through illness to conquer her fears and win Masterchef 2016
Jane Devonshire was a reluctant entrant into the BBC programme but, egged on by her children, she showed she could cope with the pressure and is now starting her career as a full-time chef, writes Emma Henderson
She won the hearts of viewers and the tastebuds of judges Greg Wallace and John Torode to become the winner of MasterChef 2016, and Jane Devonshire is here to stay in the food world, proving home cooks can make it too. For anyone who knows her, Jane confesses she's obsessed with food. "I only watch food TV programmes, have hundreds of cookery books and wake up thinking about food." She also spends months planning which new restaurant to visit with her brother, who lives abroad and comes home every three months.
For Jane, cooking came naturally. Her father, a market trader, was always bringing home fresh ingredients. Her mother was a traditional home cook and her grandmother would make toffee apples and honeycomb for the residents on her street. Being surrounded by cooks, it's no wonder Jane has passed the gene on to her children.
Her youngest son, Ben, aged 13, loves to cook and her daughter, Rebecca, aged 21, is also good at cooking. But all four children, including 23-year-old Sam and Harry, 17, can cook; and it's down to Ben that she appeared on the show. "I was always an avid watcher of the show," says Jane, who lives in Hampshire. "You can watch with younger children. I was always the one shouting at the TV and the kids kept saying 'go on the show mum, we've been telling you for years'."
Ben printed off the form and insisted she filled it out. "Never for once did I think anything would come of it, and I was really taken aback when I heard," says Jane in her humble manner.
She was known for keeping her cool in nail-biting tension and pressured situations, which she owes to having to stay calm while running around after four young children. And even though she admits she was intimidated by the other contestants, she knew she could turn out excellent food that looked beautiful, and was spurred on by the intensity of the competition.
Jane was also motivated by another factor, which she kept quiet until the end of the show – cancer. "When I was ill, it was very important to me to put a meal on the table. The children were very young and it was important that they could see their mum doing something 'normal', even if it was only scrambled eggs." For her, sitting around the table and eating dinner is an important time to just talk. "But when I was very ill, I had mouth ulcers and I couldn't eat anything spicy, and instead ate what I call nursery food, or the food I grew up with. My mother came to help me and I ate chicken soup and shepherd's pies and those sorts of comfort food things."
Food and drink news

Show all 35
She was worried Masterchef would take the joy out of her hobby, but it's had the opposite effect, helping her instead to define her cooking style. "I always had lots of ideas about food, but had stopped myself from going ahead with it, as either it wasn't suitable for the family, I hadn't got the time or it was too expensive. But the show gave me a chance to be more experimental and not to hold back. It also made me much fussier about presentation."
Next on the agenda is writing a book about gluten-free cooking. Ben was diagnosed as coeliac aged two, and practically everything she cooks is free of gluten, as were most of her dishes on the show – though most people were unaware. Jane didn't bake for a long time, as gluten-free products were not readily available 11 years ago. "I didn't set out to write a gluten-free book, that's just how it's happened."
Including everything from easy ways to cut out wheat, to light lunches and fine dining, we can expect the book to be published some time early next year. As well as writing, Jane is working on learning more about Asian cuisine, as it is something she loves, but not experienced in. "I really want to go to Vietnam next year; I love eating the food. It's fresh and gluten free, and I want to understand it better."
See Jane at the Foodies Festival cooking demonstration, London Truman Brewery, 18-20 November. Find out more at janecdevonshire.com
Join our new commenting forum
Join thought-provoking conversations, follow other Independent readers and see their replies