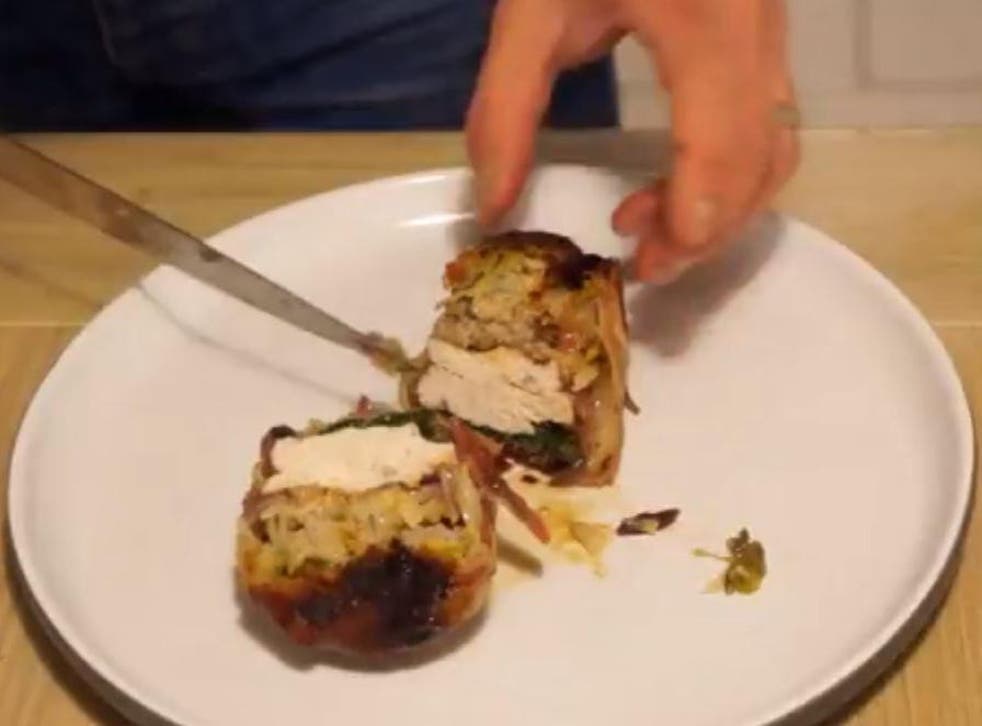 How to make Christmas dinner in a mug in five minutes
It's the brainchild of former Masterchef star Theo Michaels
For those left slaving away in the kitchen the traditional festive feast can feel like a bit of a burden, but what if you could cook an entire Christmas dinner in just five minutes?
Well, thanks to Masterchef star Theo Michaels now you can - all you need is a mug and a microwave.
The recipe contains all the ingredients you would expect to find in the traditional meal: turkey, stuffing, sprouts, parsnips, pancetta and even cranberry sauce.
So how does it work?
Michaels starts by lining a standard mug with pancetta and layering the different Christmas dinner flavourings. Then, he covers it in cling film and microwaves for five minutes.
The result? A perfect pork-lined parcel filled with all the trimmings.
Despite it being mixed together in one mug the chef insists that it tastes just as delicious as a dinner that takes hours to prepare.
"I'm salivating. That turkey is cooked perfectly and still moist."
He also claims that it has less than half the calories of a standard Christmas lunch and while it might not replace the real thing, it's a great alternative for older people or those that might be alone over the festive period.
This isn't Michaels' first foray into mug-dinners either, he's even brought out a cookbook of recipes designed to be made in your favourite cup from Asian stir-fry to Moussaka.
It might sound bizarre but the proof really is in the pudding – or Christmas dinner.
Join our new commenting forum
Join thought-provoking conversations, follow other Independent readers and see their replies