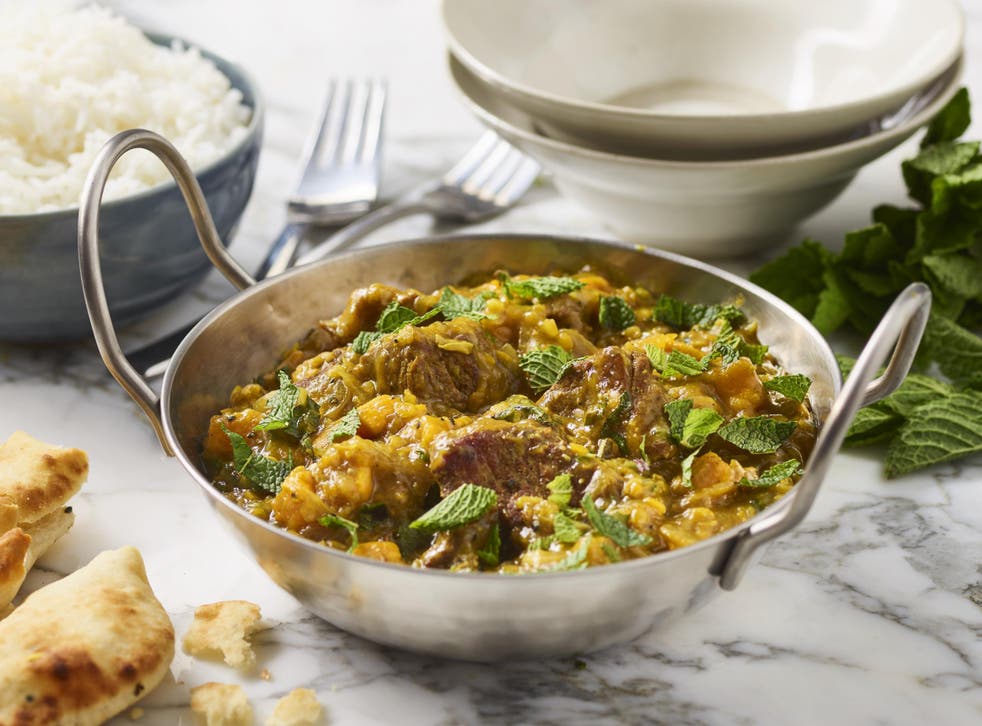 How to make Lamb and Lentil Curry
BBC's Yes Chef winner shares winning recipe
Thursday 05 October 2017 11:22
Chris Barber grew up helping his mother and grandfather in the kitchen and so it is hardly surprising that he is a whizz at cooking.
Chris won last year's daytime series Yes Chef, where 16 chefs - all with Michelin stars to their name - mentor amateur home cooks to do battle in the kitchen.
His winning dish: Lamb and Lentil Curry.
"This is a dish that began life in a cookbook and was adapted over the years, cooking it together with my mum when I was a child," he said.
"It became our household signature dish, enjoyed by friends and family, and later helped me to win BBC's Yes Chef, marking the start of my journey following my passion for food and turning it into a career."
How to make Lamb and Lentil Curry (serves 4)
Ingredients
4 lamb steaks cut into cubes (trim off any visible fat)
1 tbsp olive oil
2 tbsp gara masala
2 large onions finely sliced
3 cloves of garlic finely sliced
1 large sweet potato, diced
1 tsp cumin/1 tsp ground coriander/½ tsp turmeric
1 tbsp tamarind paste
50g red lentils
500ml vegetable stock
Large bunch of fresh mint, finely chopped
Juice of 1 lemon
2 tbsp honey
Fat free yoghurt to serve
Method
Toss the lamb in 1 tbsp of gara masala.
Heat the oil in a large nonstick pan over a high heat.
Add the lamb and cook for 2 minutes until browned, remove from the pan and set aside.
Add the onions, garlic and sweet potato to the pan and cook for around 5 minutes until the onion is lightly golden.
Add the cumin, ground coriander and turmeric, cook for another minute.
Add the tamarind paste and stock to the pan along with the lentils and bring to the boil.
Reduce to a simmer for 25-30 minutes until the sauce is thick.
Season with salt and pepper and stir in the remaining gara masala with the lemon juice, honey and mint.
Remove from the heat, serve with rice and a dollop of fat free yoghurt.
Tilda is once again partnering with the World Food Programme and donating a meal for every bag of Pure Basmati Dry (5kg, 1kg) and TSB sold in the UK to new and expectant mums in Bangladesh.
To support the campaign, a host of personalities have donated recipes to create the Mums Helping Mums cookbook, which can be downloaded at tilda.com.