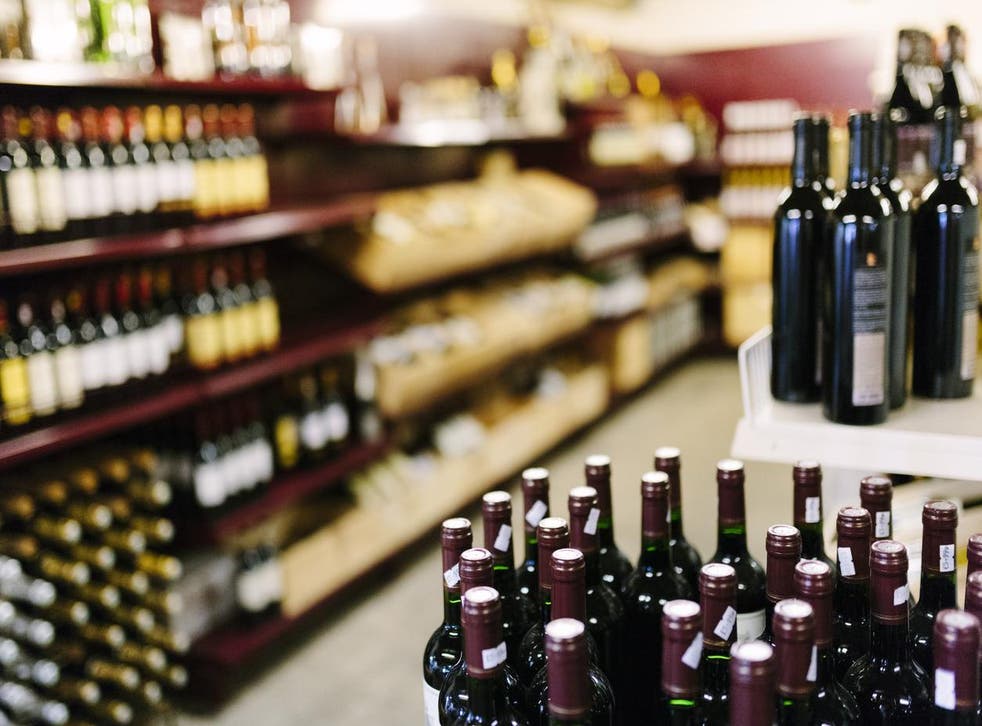 How to shop for good wine - 8 top tips
Don't just go for whatever looks best within easiest reach
We all deserve to drink great wine, but grabbing the first thing that catches our eye on the shelf can often lead to disappointment. If you're a supermarket frequenter who stocks up their trolley with wine, follow these eight tips and begin your journey to picking vino that will make you a whole lot happier inside.
Always read the back of the label
We're all guilty of it; you see a nice label and before you've even glanced at the rest of the bottle it's in the trolley.
Just because it has a nice picture of a sheep wearing sunglasses or the label is made of some fancy fabric you can't name doesn't mean it's going to taste as good as it looks.
Slow down, turn that bottle around and check out the description on the back.
Wine is a very subjective thing and chances are you already have a general idea of what you like.
Whether it's light and fruity, intense and sweet or dry and acidic, the back label usually offers a wealth of information to help you match wines with flavour profiles that you typically enjoy – take advantage of it.
Make a note of the regions and grape varieties you enjoy
Remember that wine you had last week when you went out for dinner with the in-laws? You know, the dark, fruity, bold red everyone raved about with the main course?
No, you don't. That's because you didn't make a note of it, or if you did it's on that old receipt that got completely obliterated in the washing machine.
If you like a wine then you should be making a note of not only its name, but most importantly of the region and grape.
This is probably the most important piece of advice I can give you today. Not every wine within the same region will taste identical, as winemakers use many different methods to produce them, but it does give you a good idea of what you are more likely to enjoy.
Finally, ditch the paper and use the notes section in your smartphone or a wine app. When you're next in the supermarket, whip out your notes and seek out something similar based on the region and grape variety you enjoy!
Don't fall for marketing spiel
Marketers use many different terms in an attempt to drum up intrigue from consumers, so always be in the know as to what terms are real and what could be bogus.
Stickers and labels that read 'Gold Medal Standard', 'Grand Vin', 'Winemakers Selection', 'Reserve' and 'Grand Reserve' have no official meaning.
While they may very well be good wines (and can sometimes be some of the better picks), you should never base your judgment alone on seeing these words plastered across the bottle.
Know your VAT
Very few people know that there's a standard VAT on wine, meaning for every bottle you buy, the following goes straight to the taxman:
£2.08 for a standard bottle of still wine.
£2.67 for a standard of sparkling wine.
£2.78 for a standard of Port wine
If you're picking up a £4 bottle of white Zin, the remaining £1.92 is split between transport, logistics, labelling, admin and corks etc. leaving very little for the winemaking process itself.
Let me be clear, I'm not saying that in general the more you spend the better the wine, but I am saying that you should always be vigilant about how much money has gone into actually creating the juice and in this case, it's really not a lot.
Avoiding that second walk down the chocolate aisle and adding a couple more £'s to your wine budget may be the saving grace.
Garçon Wines: Wine delivery that fits through your letterbox

Show all 7
The secret supermarket sweetness symbols
Sounds like a bit of a tongue twister doesn't it? Well, this can actually be really useful for finding wines that hit your sweet/dry tolerance.
Varieties like Gewürztraminer and Riesling come in both really sweet and really dry forms, so it's important to know which end of the scale your wine falls at before you buy.
There are two forms of 'sweet identifiers', the first is found on the shelf plaque as a picture of a wine bottle, the second is found on the back of the bottle as a bunch of grapes.
Both usually have a rating between 1-5, the higher the rating meaning the sweeter the wine. Not all supermarkets have these, but in my humble opinion they should.
Explore the shelves beyond just eye level
It's no secret that brands pay a lot of money to be placed at eye level on the shelves.
Whether we like to admit it or not, we're lazy and typically go for whatever looks best within easiest reach, especially when it's been a long and strenuous day.
In peak periods its typically big budget brands with wines of all quality levels sitting in the centre. During periods where those no special holiday or reason to purchase there's a bit of a mixture; everything from cheaper and special offer wines to those heavily discounted in order to shift stock.
To avoid being tricked, explore the full extent of what is available and make your decision based on what you actually enjoy.
Make sure you have a good gaze at the entire shelf space, from top to bottom and especially in area's where wines could be going unnoticed. That's where you're likely to find the hidden gems.
Wines are often separated by both colour and country. A little trick I follow is finding the 'Other' section built up from countries that aren't represented as well to find the lesser available bounties.
If you fancy exploring something new seek out this section if there's one available. If there isn't one, then hey, at least this article made you look a little closer.
Don't fall for discounts
Just because a wine is reduced from £9 to £5 doesn't mean you should be hoarding as much as you can. If you think about it, out of season discounts usually take place when stock isn't selling as well as intended.
So are you the recipient of a great deal or just some shoddy wine that wasn't shifting?
If a wine you know and like is on offer, by all means grab as much as you can, but just be wary and understand that a higher price tag doesn't always mean a better wine, especially when there's a price reduction involved.
Take advantage of technology
There's a wide range of smartphone apps that have been built with the sole intention of making your wine discovery easier.
Such apps allow you to discover everything from enhanced tastings notes and food pairings to ratings from millions of wine lovers around the globe and even where you can get your hands on the same bottle at a cheaper price.
Examples include Cellartracker, Wine-Searcher and Delectable with Vivino taking the prime spot according to the industry professionals.
Join our new commenting forum
Join thought-provoking conversations, follow other Independent readers and see their replies