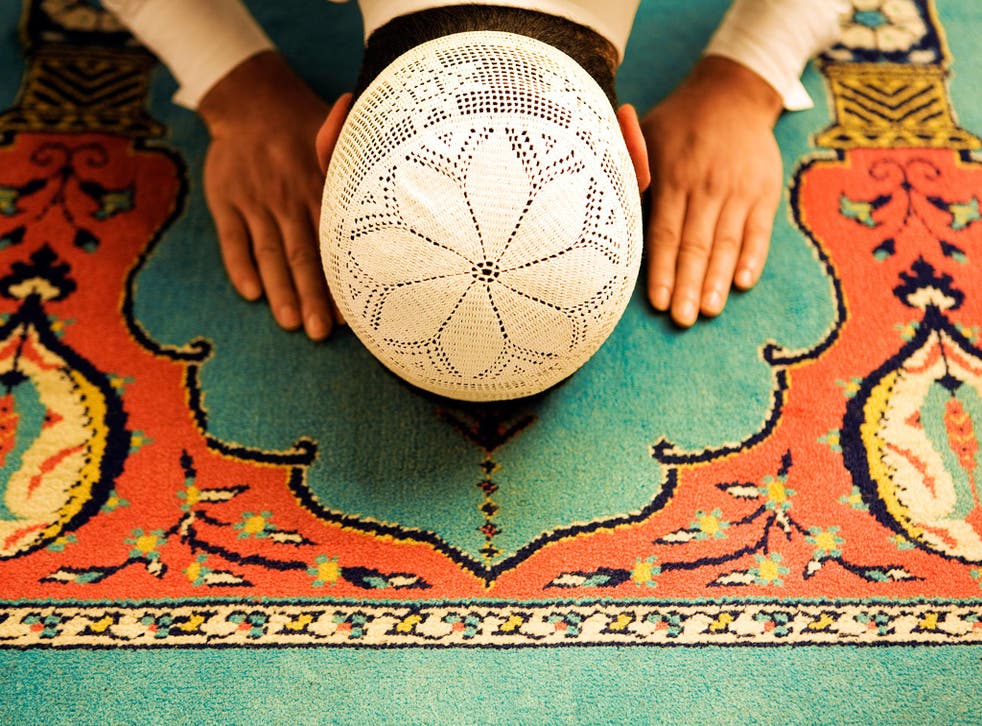 Iftar: Muslims share favourite memories of ending their daily Ramadan fast
'The feeling of happiness when we all break our fast together is indescribable'
Imagine how refreshing a glass of hot mint tea would feel or how sweet a gooey Medjool date would taste if you had been deprived of water and food from the moment the sun rose. For millions of Muslims around the world, that is the satisfaction they feel when they sit down to iftar during the holy month of Ramadan.
Like Christmas dinner for Christains or Passover seder for Jewish people, iftars are often a family affair and a welcome excuse to spend time with loved ones and members of one's community. After the sun sets, plates are piled with delicacies - from the simple meaty shorwa soup in Afghanistan to flat bread and feta-style cheese in Iran - to break the fast before prayer. Fasting during Ramadan, which is one of the five pillars of Islam, is intended to teach a person discipline, help them reconnect with their spirituality, and remember those less fortunate. During this month, Muslims cut out food, drink, cigarettes, and sex from dawn until sunset. They also avoid gossiping and swearing.
Below, Muslims have shared their favourite memories from iftars, and debunked misconceptions about Ramadan and fasting.
What are some of your fondest memories from past Iftars?
Samira Mian is 42-year-old. She is a teacher and artist from Middlesex: An iftar is on the most basic of levels such a keenly looked forward to meal that it's joyful regardless. That joy is elevated when shared with others. Having a "one dish iftar party" with friends so that we can share in the reward of feeding others for iftar has always been a classic feature of my Ramadan. Another beautiful aspect of my Ramadan is the exchanging of iftars with our neighbours. It all began when an Iraqi and an Afghani family moved in on our little street. The doorbell would ring just minutes before the time for iftar, and the children from one of the families would be there with a tray of foil covered dishes. Little parcels of rice and mince wrapped in onion, aubergine and vine leaves, milky creamy desserts, busboosa, Afghani pilau rice and meatballs have all made their way onto our dining table over the years. We'd grab our spoons and dive in for a delicious addition to our iftar.
The children who delivered them started out aged seven or eight and are now away at university to be replaced by their younger siblings. We followed suit and returned their dishes filled with our offerings of Pakistani cuisine. It then naturally extended to our English neighbours, who since the earliest of days have always loved curries.
Shafi Musaddique is a 26-year-old journalist from London: As a teenager, I'd help prepare the plates and organising of the food to give out at the mosque for the daily iftar. It was just me and my dad, putting dates, samosas and rice on over sixty plates - all neatly next to one another. Seeing the smiles on everyone's faces, and the shared satisfaction taken from breaking the fast together, was really joyous.
Introducing my partner to iftars soon after we met last year, a first Ramadan in a relationship and sitting down with her, waiting for the clock, will always be fond in my memory too.
Esra Alhamal is 29. She is from Saudi Arabia and based in London. She is currently a PhD student and a blogger: Iftars in Saudi are always spent with the whole family and on the weekends iftar is with the direct and extended family. Every Friday night, we used to go to my dad's parents house and have iftar with my aunts, uncles and my cousins. Everyone would bring a different dish and it would be a big feast. Everything is cooked with love and we are always looking forward to catch up with each other after a week apart.
Watch Esra's vlog on what it's like to spend Ramadan in Saudi Arabia below
Sarah is 32. She is a marketing manager from Egypt based in London: The best iftars are the ones with family gatherings and my grandma cooking all the food I love. There is an incredible sense of unity. Or the ones away from family when I cook and invite everyone to my house for the first day of Ramadan for a meal. The happiness during this moment where we all break our fast together is indescribable. You realise that you have more family than you can image.
What is the benefit of fasting?
Samira: I often think the conversations about Ramadan end up being about the mechanics of not eating and drinking and all the practicalities of something quite unimaginable for many who've never experienced it. Fasting is more than just skipping meals, it's about being an altogether better person in your reflections, actions and interactions.
One of it's many layers for me is to improve my spiritual practise. I aim to connect with the Quran and I try to recite verses of the Quran more frequently. I try to memorise the shorter chapters and listen to lectures to understand their meaning and context more deeply. I find myself more thoughtful and consciously engaged in my daily prayers and supplications. I always hope that the spiritual high continues beyond the 30 days, but quite often it doesn't as life returns to its usual routine. I then start looking forward to another Ramadan, the focus and spiritual recharging that comes with it.
Iftar food from around the World

Show all 18
Many muslims do their annual zakat calculations during this month too. Zakat, is one of the pillars of Islam, giving 2.5 per cent of your assets to charity. I diligently do my calculations and research and my zakat is then distributed between charities in the UK and abroad and those who my family in Pakistan are able to help out more directly in Pakistan.
Shafi: Fasting disciplines every aspect of life. I feel conscious about not just what I'm eating, but what i'm saying and thinking. I'm not allowed to be angry or say an angry word - let alone a swear word. It feels like a challenge that reboots me from my robotic lifestyle - and that's what it should be. It makes me conscious of how much I use social media to how many times I can pick up a latte at the touch of a button, all feeding the whims of my desires. It's a spiritual challenge in the same way I would challenge myself in my career or wellbeing.
Esra: I think the most important thing about fasting is the spiritual value because I know that I have been doing it to show my devotion to God. While I am fasting, I am also more aware of my actions and my words because saying something negative about another person could break the value of the fast.
Plus I really feel the hunger of others when I am not eating the whole day. I am more aware of how painful that is. It is a useful exercise to make us feel what some unfortunate people feel everyday.
Sarah: Fasting for me is like a reset button. It reminds me that I can still be whole without all vast amount of consumerism I do everyday. I makes me rid myself of daily addictions, let go of bad habits and acquire good ones. It is a reminder that I can do more with my time, my money, and my life if I wanted to. I can still be happy with little things in life.
Ultimately it makes me appreciate what really matters - mostly my relationship with God and people who I love and love me back. Since that moment of iftar is all about unity and sharing. It also increases my compassion towards everyone.
What does it feel like when you sit down for iftar after a day of fasting?
Samira: Sitting down for iftar contains all manner of anticipation, satisfaction, happiness and relief. The spread of food could be minimal or lavish, but the anticipation is high regardless. Then that actual base feeling of quenching your thirst or savouring that first bite is incomparable. And after many an iftar of eating way more than my shrunken stomach can handle, I've learnt to enjoy it more by eating less. After all, being a glutton isn't at all what it's about.
Shafi: Drinking water and eating dates is the sweetest feeling in the word. Its a sense of huge satisfaction, that I've earnt the right to eat in a world of instant gratification.
Esra: When I sit down to iftar, I feel accomplished especially while fasting in the UK where it's for 18 hours and a half. The fast starts from 2:40am until 9:20pm. So doing that to me as a big challenge for myself. It's good to sit down and have some delicious well-deserved food.
Sarah: Thankfulness.
What is the biggest misconception people have about Ramadan?
Shafi: It would be that Ramadan is seen as hard at best and dangerous at worst. As long as you're not being silly, like walking around in the heat for hours on end or sunbathing, fasting can be good for the body. Recent studies have shown fasting reboots the immune system and the pancreas. And we all need to slow down. There is a misconception that it is hard because of the lack of food. But lack of sleep is perhaps the hardest part, as the body adjusts to no food or water. I would say anyone can do it, but it is all about preparation. Most of the battle is done in the mind!
Esra: That it's not doable. But it is, even without water!
Sarah: That is it extreme and not good for your health. I am not sure how people judge that, but my grandma who is 70 years old fasts and her health is on point. So no, Ramadan doesn't affect your health, if anything it makes it better because you feed your soul something that you so desperately need.
Join our new commenting forum
Join thought-provoking conversations, follow other Independent readers and see their replies