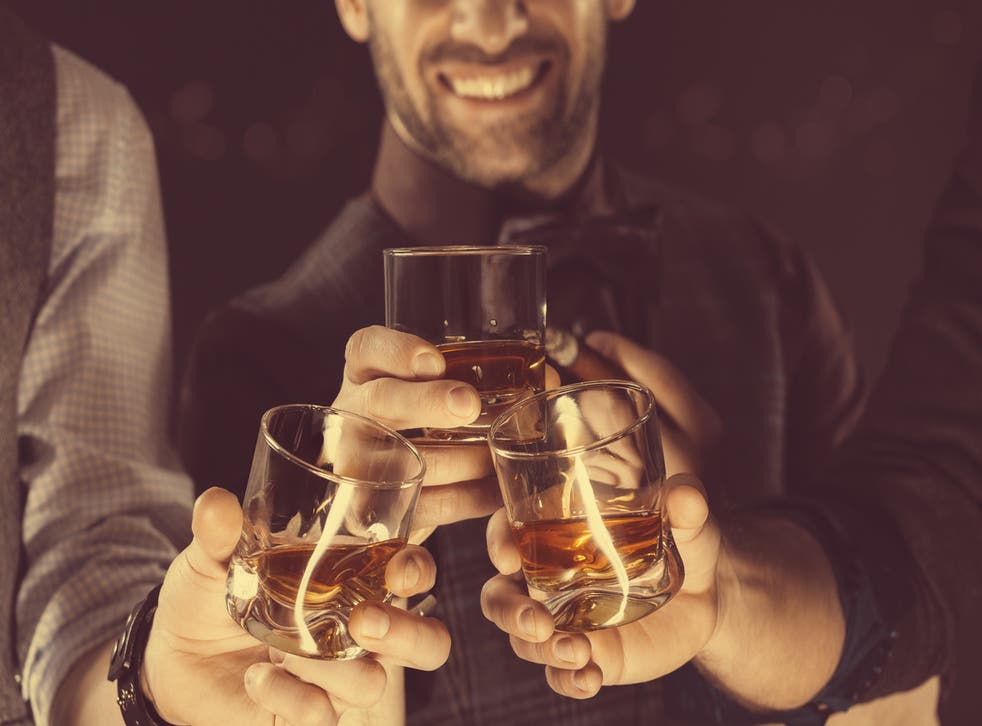 'Rare Macallan whisky' from 1800s sold for £7,700 a shot turns out to be cheap blend from 1970s
A man paid £7,700 for a single shot of one of the world's oldest and most expensive whiskies – before it was later exposed as a fake made in the 1970s
The dram from an unopened bottle of 'Macallan 1878' was sold at the Waldhaus Hotel in Switzerland in July.
The bottle was valued at £230,000, and the £7,700 glass of tipple is the priciest single glass of whisky ever sold.
But after news of the sale broke, whisky experts became suspicious and the hotel called in investigators.
It was sent for analysis at Oxford University and carbon dating found it to be blended Scotch from the 1970s.
There were other tell-tale clues that it was a fraud; there were mistakes on the label, the bottle's glass was modern, and the cork looked too new.
The label listed Roderick Kemp as proprietor of both Macallan and Talisker, but he never owned both distilleries at the same time.
The glass was similar to ones made in 2002.The victim of the scam was Chinese tourist Zhang Wei, 36.
As a result of the subsequent investigations, he's had his payment refunded.
Hotelier Sandro Bernasconi said: "When it comes to selling our customers some of the world's rarest and oldest whiskies, we felt it was our duty to ensure that our stock is 100 per cent authentic and the real deal.
"That's why we called in the investigators. The result has been a big shock to the system and we are delighted to have repaid our customer in full as a gesture of goodwill."
Mr Bernasconi's father bought the bottle 25 years ago when he was manager of the hotel.It is unclear where the hotel got the bottle from or who was responsible for the fraud.
A spokesman for Macallan said it was being taken "very seriously" and urged customers to buy from "reputable sources at all times".
Scotch analyst David Robertson said it's hard to tell how widespread the fraud problem is, but urged rare whisky buyers to do as much research as possible, and insist on testing before buying.
Join our new commenting forum
Join thought-provoking conversations, follow other Independent readers and see their replies