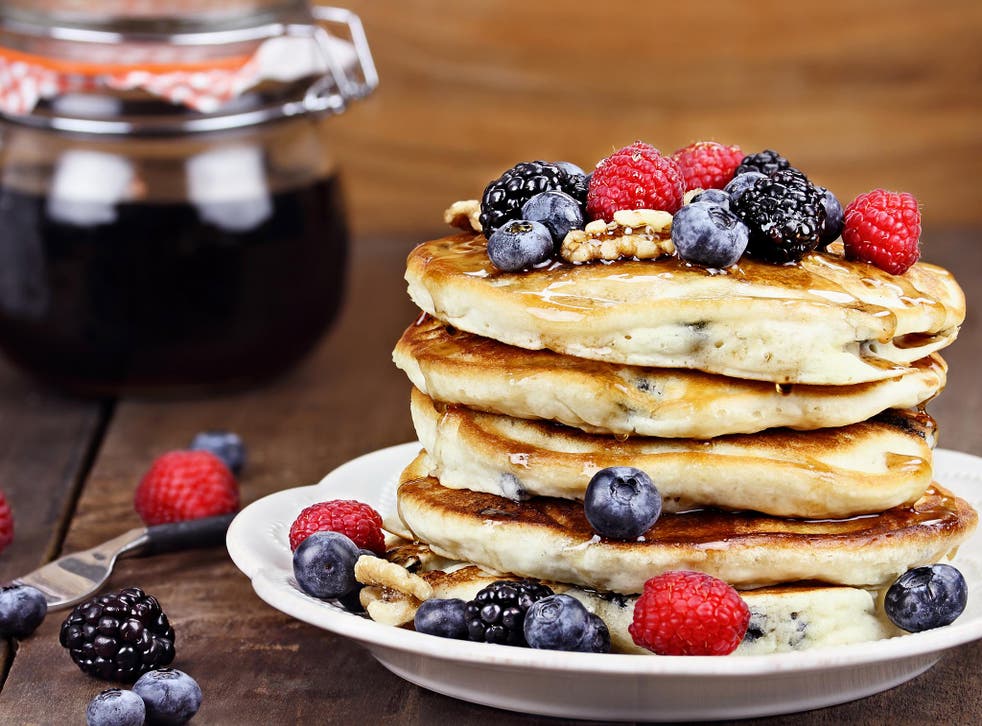 29 dishes you need to know how to cook by the time you're 30, according to chefs
From roast dinner to paella 
One minute you're 18-years-old and it's acceptable to barely be able to whip up egg on toast and beans. Then next, you're hovering around 30, have a bunch of adults in your living room and are serving them wine in stained mugs and dishing up a badly planned, charred roast dinner.
You realise, when you're nearing (or long-passed) the fourth decade of your life, you should probably be able to feed and nourish yourself, and maybe a handful of friends of family once in a while. To avoid future embarrassment, we asked a handful of top chefs what dishes they think people should master by the time they are 30 - or should try to catch up on if they've passed that milestone.
Steve Groves is head chef at Roux at Parliament Square, London, and former winner of MasterChef: The Professionals
By the time you're 30 you should be able to cook a rib of beef, chips, béarnaise sauce. Done well this has to be one of the most delicious things to eat. Beyond that if you can make a béarnaise sauce you have the basis for many other variations either classical or something new.
Truffle hollandaise is also great with the beef or maybe maltaise sauce to serve with some asparagus. Also if you can cook a rib of beef well you won't be short of friends to share with.
Philippe Roth is a chef based in Shoreditch, London, and is a private cook for La Belle Assiette
Learning how to cook healthy meals that you can put together quickly is something everyone should learn. Feed your body with the right stuff and it will thank you!
Salsas are a great way to liven up meat or fish: tasty and healthy. For example swordfish with avocado, courgette, shallot and dill is just excellent.
Silvia Baldini is a New York-based chef and winner of Food Network's Chopped
By the time we reach 30 we must be able to nourish ourselves and take a little pride in being able to feed others with something rather than a gummy slice of delivered pizza.
This is my list of "must-know-how-to-cook" recipes that I often gift to whomever is starting new in the kitchen.
The perfect omelette or scrambled eggs The measure of chefs is seen in how they make an omelette. Learn to make a fluffy yellow omelette, or if you are intimidated, at least master scramble eggs. This is my recipe: on a slow heat, cook beaten and seasoned eggs with a pat of butter (but don't add milk!). Fold the eggs in fluffy ribbons with a fork. When they are almost done but still creamy, take them off the heat, add another pat of butter and, if you like, also a couple of spoons of cream, let them finish to cook off the heat. If all fails a 3 minute egg takes 3 minute the boil.
Homemade Pancakes Pancakes are comfort food. Full stop.
Roasted chicken with a twist You must know how to roast a chicken. It's good for dinner tonight, sandwiches tomorrow and soup the day after that. Once you learn to rest a juicy chicken, add a twist to it. For example a spicy marinade of coriander, paprika, garlic, cumin, garlic, soy sauce and orange juice will rend a deeply flavourful and caramelised bird.
Baked Salmon Salmon is healthy and darn good. 15 minutes in a medium-hot oven and it's done! Make sure it's pink inside and soft on the outside.
Pasta Aglio e Olio You must know how to boil pasta (and the water must taste salty like the ocean). Learn to sauté garlic in olive oil without burning it, with hot chili and parsley. This pasta is what's for dinner when you get home boozed up at 2am and you are starving.
A chocolate cake or a signature cake Learn something simple, like a family recipe.
The world's biggest food fights

Show all 11
Vinaigrette Make your own salad dressing with good olive oil and balsamic vinegar, and you will never spend money again on the store bought unhealthy ones again.
Pesto Keep a jar of homemade pesto in the fridge. It goes on everything.
Whipped Cream Use whipped cream for hot chocolate, the cake you learned to make and for a naughty friend.
Grill a Steak Steak is easy, healthy and plain tasty. Season with salt and pepper, and cry between four to six minute per side on a very hot cast iron pan. Then stick it in a hot oven to finish for an extra five minutes.
A Simple Tomato Sauce Master, learn and never forget how to make simple tomato sauce. My oven roasted tomatoes recipes is divine.
Mashed Potatoes Make mashed potatoes for the juicy steak or for comfort. Never use a blender but always mash by hand!
Omar Allibhoy, chef and founder of Tapas Revolution. He was born in Madrid and lives in London
Paella would be a good one as it's our national dish in Spain. It's a great recipe to master, is a one pot dish and good for feeding the whole family or impressing at any party. I think it has its own challenges, but after a few attempts you'll master it.
Loic Le Pape, is a La Belle Assiette private chef based in Burgess Hill, West Sussex
Learn to create a good roast dinner, with all the trimmings. It's important to learn how to choose your meat, as the quality will affect the whole meal. Also mastering all the trimmings: gravy, vegetables, roast potatoes, marinades, sauces, Yorkshire puddings, will give you a great toolkit that you can use for so many other meals. Also you can save a lot of money at the pub if you can do it yourself!
Ping Coombes is a Consultant Chef at Chi Kitchen and is based in Bath and London
Bolognese is a firm favourite in any household and if it is done well, it can be a great meal and versatile as you can make it in advance and serve it in several ways.
Fluffy rice Learning to make rice properly is an essential skill. Stir fry is easy, nutritious and quick with lots of varieties. Pie is such a comfort food and to make it with homemade pastry is just so satisfying and decadent.
Poached eggs They require some skill and in my mind the nicest way to eat eggs is on top of some avocado toast.
Curry It's one of the nation's favourite foods and learning how to make a curry from scratch is very self-gratifying.
A roast It's a great social meal to get together with your family and friends. It is a meal that tests your timing and organisational skills.
Nick Thirkell is a La Belle Assiette chef based in Bristol
Perfect the five mother sauces: hollandaise, veloute, tomato, bechamel and Espagnole. With these 5 base sauces you can create numerous other sauces and dishes. Also learn how to joint a chicken.
Daniel Petitta is Head chef at Saint Luke's Kitchen, LIBRARY London. He is from Rome
The one dish you should aim to master by the age of 30 is homemade Spaghetti alle Vongole. It's the perfect dish to make when hosting your boss or trying to impress a date. Seafood always elevates the playing field, as cooking it requires basic know-hows on cleaning and prepping. Sprinkle some (very) light flakes of Pecorino on top and serve with a chilled glass of gluner veltliner. This dish is sure to impress no matter the occasion. It also only takes 45 minutes to prep, cook, and serve.
Stuart Brown, is a La Belle Assiette chef based in Moseley, Birmingham
A real understanding of how to cook and prepare fish and shellfish will see you a long way. From poaching, frying, steaming, roasting and searing to filleting, shucking and gutting. The skills here are vast and will take time to master but once you've got them you will reap the benefits.
Paul Fielding is a La Belle Assiette chef based in the Cotswolds
A silky hollandaise and a good souffle: with these two elements you can make a good meal a great meal.
A good chocolate brownie or caramelised lemon tart are classics and essential to master. Learning the skills you need to make a recipe is vital, it seems more people have ever increasingly strict diets but still want to eat the same dish as everyone else, you need to know how to adapt.
Alec Tomasso, Stevenage, chef since 2013 after being in the final of MasterChef​ 2012
I'd have to choose three dishes to master from scratch: eggs Benedict, beef Wellington and a dark chocolate fondant with Madagascan vanilla ice cream. Across these three dishes there's a vast array of skills, such as making the perfect poached egg, a proper hollandaise and everyone should make puff pastry from scratch at least once. To me the quality of ingredients is the most important thing, let them do the talking.
It's far too easy to put 50 ingredients on a plate but ultimately the palate and the brain won't appreciate it as much as a dish with three ingredients that are cooked to perfection.
Join our new commenting forum
Join thought-provoking conversations, follow other Independent readers and see their replies