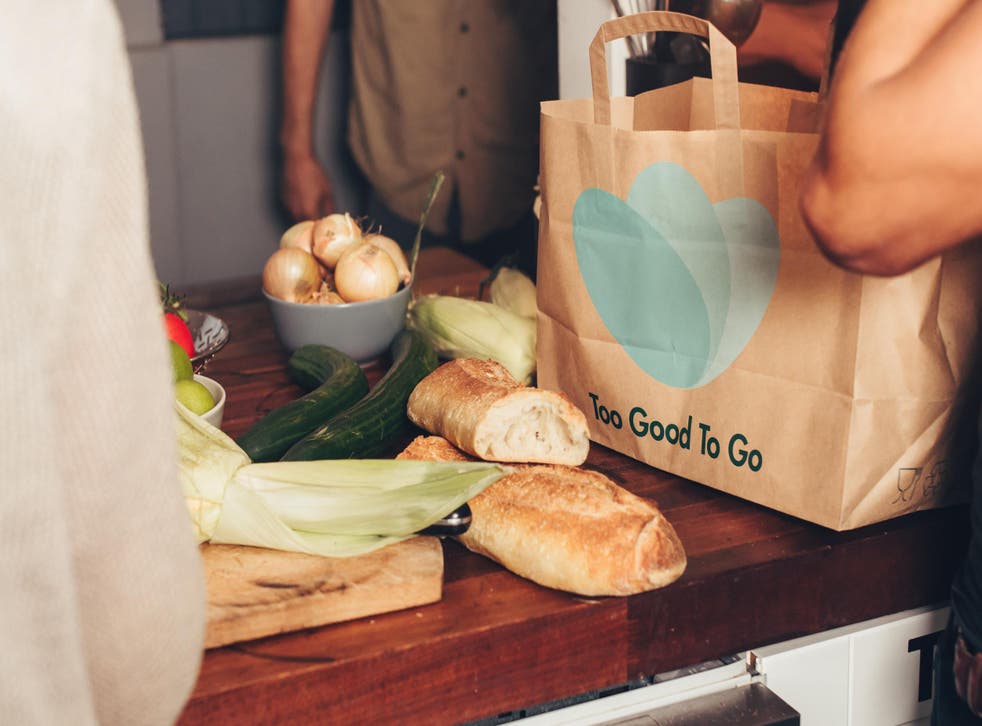 Morrisons supermarket offers £10 worth of food for £3 with new food waste app
The project aims to help customers on a budget and minimise food waste
Morrisons supermarket has announced it will be the first in the UK to sell goods beyond their "best before" date with items worth £10 available for purchase at £3.09.
Working in collaboration with the food waste app Too Good to Go, customers will be able to purchase items as part of a new discount box scheme.
Following a successful trial, vegetables, fruit, bakery and delicatessen items will all be available for sale as part of the new scheme in all 494 branches nationwide from Tuesday.
Boxes are pre-packed meaning that customers will not know of the contents until they collect them from their local shop.
The project aims to help customers on a budget and minimise food waste.
Morrisons expects the scheme to dispense 350,000 food boxes in 2020, which it claims will reduce CO2 emissions by 882 tonnes – the equivalent of driving from London to Edinburgh 5,351 times.
In the UK, we throw away around 10 million tonnes of food worth around £20 billion, according to WRAP, a leading UK sustainability watchdog.
Like many supermarkets, Morrisons has pledged to reduce operational food waste by 50 per cent by 2030.
Jayne Wall, the director of Morrisons' Market Street initiative, said: "We are using technology to help us reduce food waste and to help more people afford to eat well.
"It will also mean we waste less food this Christmas as it will find a home for products that can't be sold after the festive period."
Too Good to Go works alongside food businesses such as Planet Organic, Caffe Nero and YO! (formerly YO! Sushi) to distribute unsold products.
So far, the organisation says it has saved more than 1 million meals and saved 2.5 million kg of CO2 emissions.
To use the service, customers download a free app and browse local stores for available foods, before purchasing and collecting produce at a reduced rate.
Sophie Trueman, head of business development at Too Good to Go told The Independent: "The scale of Too Good To Go and Morrisons working together means that we can save over 350,000 Magic Boxes from Morrisons stores in 2020 alone, preventing 882 tonnes of CO2 emissions. It shows collaboration is key to tackling the global food waste issue.
"Food waste is contributing to eight per cent of global greenhouse gas emissions.
"This is a senseless problem that can be solved by simply eating the food we produce, rather than throwing it in the bin," she said.
"By ensuring that fighting food waste is simple, accessible and fun, together we can inspire and empower everyone to take small actions that collectively make a huge impact."
Alyson Walsh, commercial director at FareShare, a charity aimed at reducing food waste and food poverty, told The Independent: "Given the huge amount of energy and resource it takes to grow, produce and transport the food we eat, FareShare supports any initiative that stops food from being thrown away when it could be eaten."
Join our new commenting forum
Join thought-provoking conversations, follow other Independent readers and see their replies