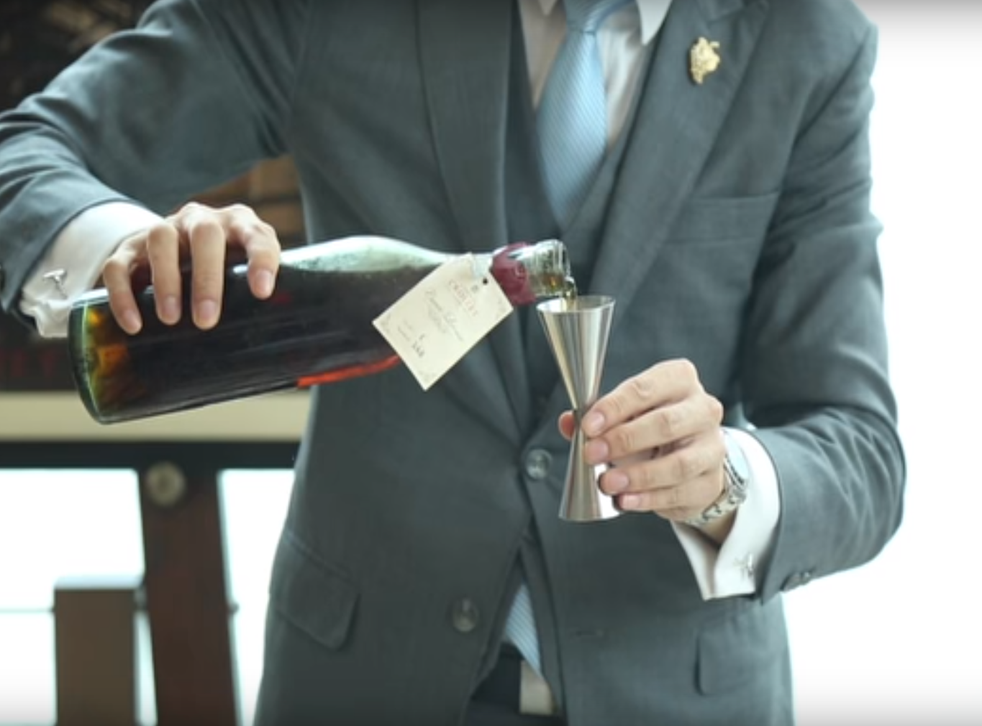 Man drinks most expensive shot in the world: 'I have waited for this for a long time'
Needless to say, he didn't buy a round
It isn't unusual to look at your bank statement after a night out and feel a twinge of regret upon realising just how much you spent on drinks.
But there aren't many people who have spent over £7,000 in one sitting, let alone on one shot.
That, however, is exactly what Chinese businessman Jason Wong did in Hong Kong last week.
Fortunately for Wong, it wasn't a drunken mistake but rather a calculated decision of which he was most proud.
The shot in question was a Cognac Croizet Cuvée Leonie 1858, which was sold by the shot for the first time ever at the InterContinental Hong Kong.
The reason that the cognac is so expensive is that the vines that grew the grapes to make it were all destroyed by a virus in the 1870s. There are now just a few bottles remaining.
What's more, it's reported that Winston Churchill and President Eisenhower drank the cognac whilst discussing D-Day in 1944.
As the bottle was opened to a satisfying pop, the crowd in the hotel clapped and oohed.
Visibly shaking as he pours the measure - no doubt terrified of dropping the bottle and spilling a small fortune's worth of alcohol - the staff-member manages to hand Wong the glass without spilling a drop.
"I have waited for this for a long time," says Wong, the Chairman of Eyarn Lighting Ltd, before taking the shot.
He downs it in one before giving a thumbs-up to the crowd and showing them his bill to prove just how much it cost.
Let's hope that was one tasty shot!
Join our new commenting forum
Join thought-provoking conversations, follow other Independent readers and see their replies