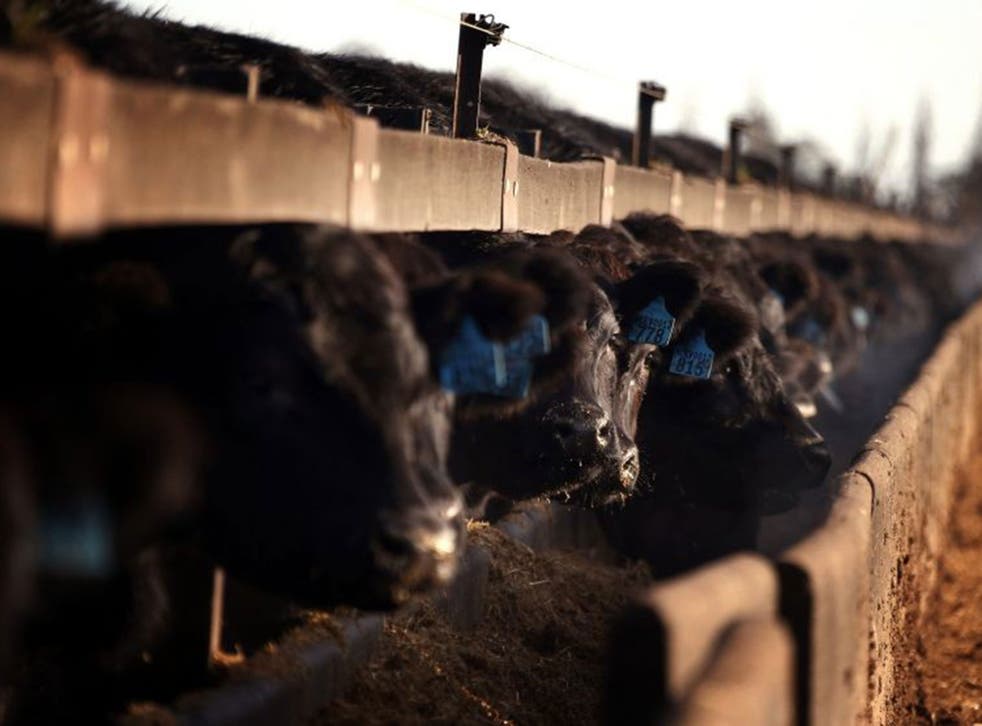 Beef farmers fear lifting of Tasmania's ban on genetically modified animal feed
The Australian state's poppy producers are lobbying for the moratorium to be lifted
Thousands of Black Angus bulls snort steam gently into the early morning air at Tasmania's largest cattle feedlot. They are being fattened up for the Japanese market where marbled Angus beef is in high demand.
Tasmania's isolation and wilderness make the island one of the cleanest places on earth, and the bulls attract a high premium, thanks to Tasmania's status as the only Australian state that bans genetically modified food crops and animal feed.
But Tasmania's powerful poppy industry, the world's largest supplier of pharmaceutical grade opiates for painkillers, is lobbying for the moratorium on genetically modified organisms (GMO) to be lifted.
In Tasmania, niche producers supply everything from off-season wasabi to fresh salmon and live abalone. The products attract a premium because of the GMO ban. GMOs were outlawed in Tasmania more than a decade ago.
The state government says it plans to introduce legislation later this year to extend the ban, which expires in November. But it has left the door open a crack, retaining exemptions for scientific trials of GM crops and refusing to rule out lifting the ban in the future. Tasmania's poppy farmers say expanding production across Australia will leave them at a handicap if the GMO ban in the state remains.
"It will make it more attractive to grow in Victoria," said Tasmanian Alkaloids field operator Rick Rockliff. "GMO is really interesting and it will eventually happen in Tasmania."
Many others are fervently hoping that Mr Rockliff is wrong.
Reuters
Join our new commenting forum
Join thought-provoking conversations, follow other Independent readers and see their replies