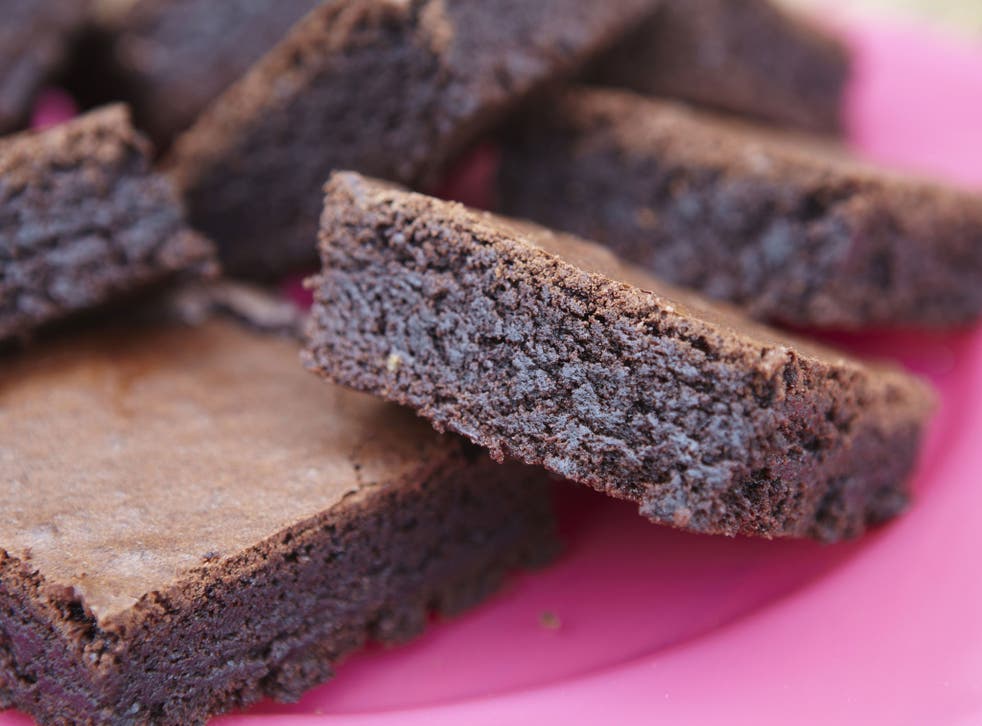 Best three-ingredient recipes: From Nutella brownies to mac and cheese and pulled pork
Inspirations include Dolly Parton, peanut-butter based recipes and cheese
As the nation gets ready for another series of the Great British Bake Off, here is a selection of simple three ingredient recipes that prove you don't need to be a professional chef to produce an impressive dish.
Peanut butter cookies:
Put a cup of peanut butter, a cup of white sugar and an egg in a bowl and mix them together and you have a peanut butter cookie mix. Dollop it out onto a baking tray and stick it in the oven for between six and eight minutes at 175 degrees Celsius and you're done.
Peanut butter and banana ice cream:
Carrying on with the peanut butter theme, take four bananas, chop them up and freeze them. When they're frozen, blend them until they are smooth, add three tablespoons of peanut butter and mix it together with a pinch of salt. Stick it back in the freezer and it is ice cream.
Lemon mousse:
You need a cup of whipping cream (or double cream, though it can be easy to over whip this and make it too thick) and 1/4 cup of granulated sugar. Whip them together and then gradually fold in a cup of lemon curd.
Nutella brownies:
Take one 400g jar of Nutella, empty its contents into a bowl with two eggs and half a cup of self-raising flour, and stir it into a smooth mixture. Pour it into an appropriate baking tray and stick it in a pre-heated oven for 25 minutes at 180 degrees Celsius.
Banana pancakes:
You need two bananas, or 1 ½ large bananas, two eggs and a sprinkling of cinnamon. Mix it all together and fry like normal pancake mix.
Shortbread:
Mix one cup of flour and half a cup of sugar together until blended, then mix in 2 ½ cups of flour until the dough is ready, then bake it in a tray for about 45 minutes at 180 degrees C.
Mac and cheese:
You really only need to bring about four cups of milk to the boil, add the pasta and simmer until it is cooked and then stir in your favourite kind of cheese.
Potato skins:
Empanadas:
You can really put any kind of ingredients in empanadas; they can be filled with chilli and cheese, with goats cheese and spinach, or you can make them sweet. You just need the empanada dough (or pie crust) to have something to fill before baking them in the oven for around 25 minutes.
For the slightly more ambitious… Pulled Pork:
It is possible to make pulled pork using a pork shoulder and just two other ingredients. The most popular recipes use a can of root beer and a bottle of barbeque sauce, you just need to put it all together in a slow cooker for about six hours.
The Steel Magnolias' Cuppa Cuppa Cuppa cake:
Remember that scene in Steel Magnolias where the "Cuppa Cuppa Cuppa" cake gets discussed? It's a cup of sugar, a cup of flour and a cup of fruit cocktail with the juice all mixed together then baked 'til it's gold and bubbly. This video explains it all:
Join our new commenting forum
Join thought-provoking conversations, follow other Independent readers and see their replies