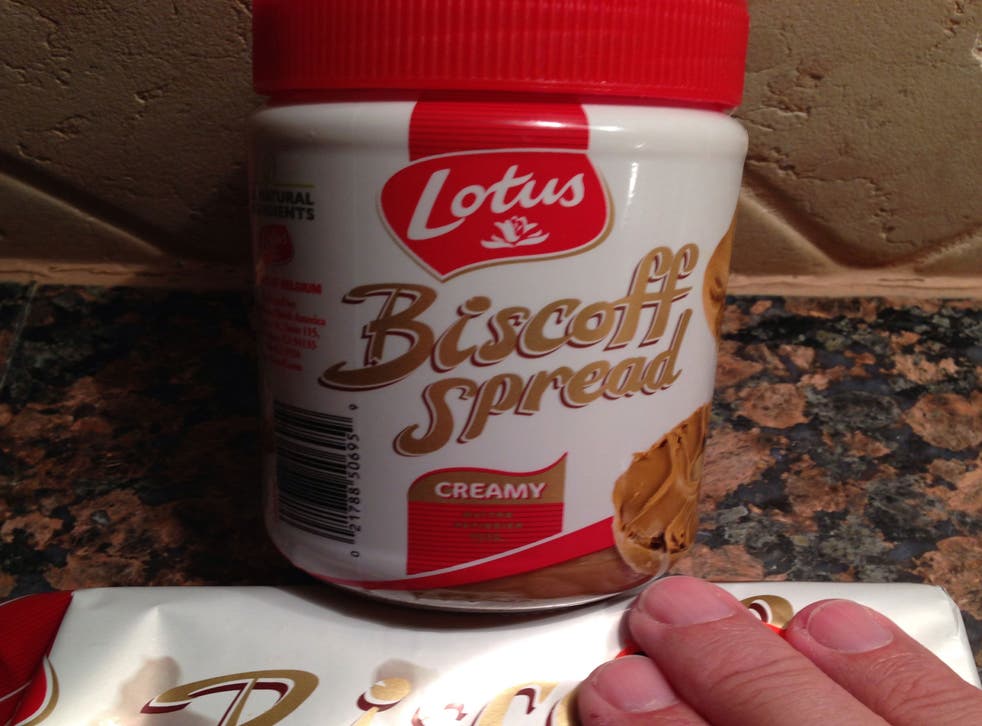 Biscoff Spread: Lotus Speculoos spread dubbed 'crack in a jar' is flying off supermarket shelves
Retail giants Sainsbury's and Waitrose have seen sales of Biscoff Spread rocket over the past year
As food products go, this one's definitely opposed to the war on sugar.
Remember those caramelised biscuits in the red wrappers that are served up by many a café with a creamy cup of coffee? Well, this is the spreadable version.
Biscoff Spread, made from original Biscoff Cookies – or Lotus Speculoos as they are known on the Continent - is a Belgian creation produced by Lotus Bakeries.
And with 2,360 calories per 400g container it's been dubbed "crack in a jar" on social media.
Nevertheless, it has become a firm favourite in the UK with sales of the sweet treat increasing by 529 per cent in Sainsbury's over the last year – while the crunchier version has seen a 276 per cent rise.
Sales in Waitrose have also been on an upward curve, the Daily Mail reported.
Biscoff spread is the brain child of Els Scheepers, who appeared on Belgian television programme De Bedenkers (The Inventors) in 2007. Her caloric recipe made it to the final of the show and Lotus Bakeries was so impressed that it approached her to make the product a reality.
The spread, which is marketed as suitable for enjoying with toast, apple slices, or even straight from the jar, sold out just three hours after its release in Belgium.
It was introduced to the United States in 2011.
Join our new commenting forum
Join thought-provoking conversations, follow other Independent readers and see their replies