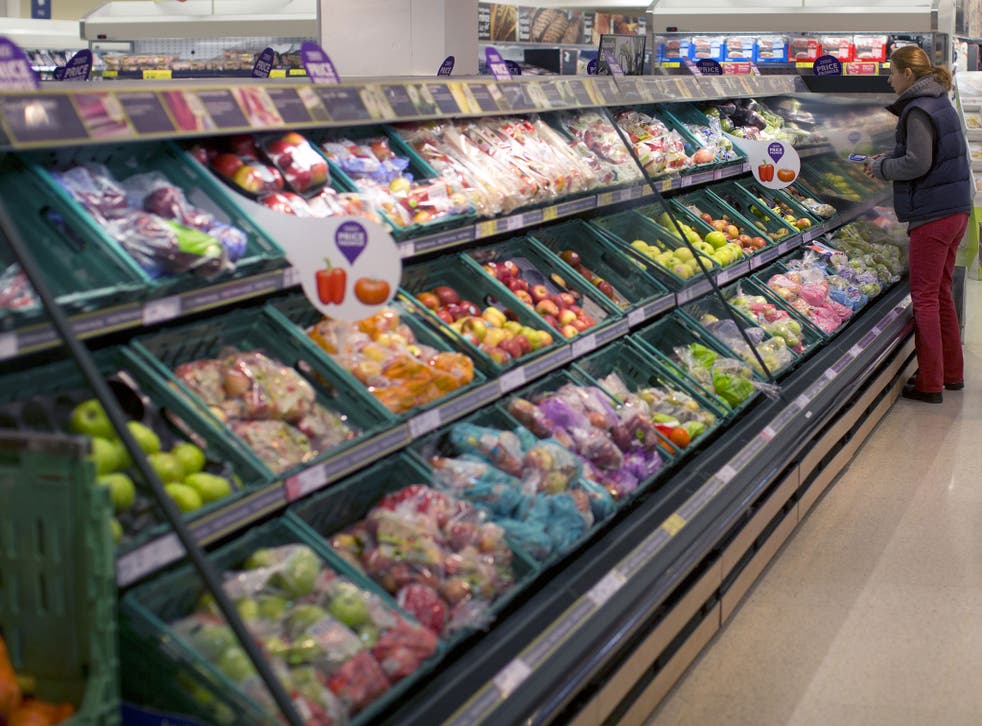 Charity asks for more donations of surplus food from supermarkets
Supermarkets and other food suppliers have been urged donate more of their surplus produce to help feed the poor and homeless.
More than 43,000 people are being fed at homeless shelters, soup kitchens and community centres every day, with food distribution centres struggling to cope with demand, a leading charity has said.
FareShare, which redistributes surplus donated by the food industry, has seen the largest increase in demand in its 18-year history and now supplies more than 910 charities.
"Last year we fed more people than ever before, but we know the demand for our services is increasing at an alarming rate," said Lindsay Boswell, FareShare's chief executive.
"The amount of food we redistributed increased by 16 per cent last year. However, the number of charities we're supporting increased by 26 per cent and we know there are many more out there in need of our support."
Despite the growing demand, only 1 per cent of the surplus produced by the food industry is donated to charity, FareShare said. It works with many supermarkets, manufacturers and distributors who provide varying amounts of free surplus food, fit for human consumption, to the charity. However, other options for dealing with waste, such as selling it for animal food production or energy production, can be profitable.
FareShare's food director, Mark Varney, told The Independent that there was "lots more" the food industry could be doing to help.
"Our message is people first," he said. "A tonne of surplus could make a company a hundred quid if sold for animal food or energy production – or it could feed 2,000 people. There are large multinationals who aren't on our list [of main suppliers] that we want to work with: companies that are big enough so that a small percentage of their surplus could provide a very large number of meals."
Graham Duncan, the director of St Mary's Community Centre in Sheffield, which provides cut price meals, for low income people, made from food supplied by FareShare, said that the charity's service was "absolutely vital".
The big four supermarkets – Tesco, ASDA, Sainsbury's and Morrisons – all provide food to FareShare. Sainsbury's has been a main partner since the charity was founded in 1994 and said it had provided food equivalent to 3.2 million meals in the past two years.
Join our new commenting forum
Join thought-provoking conversations, follow other Independent readers and see their replies