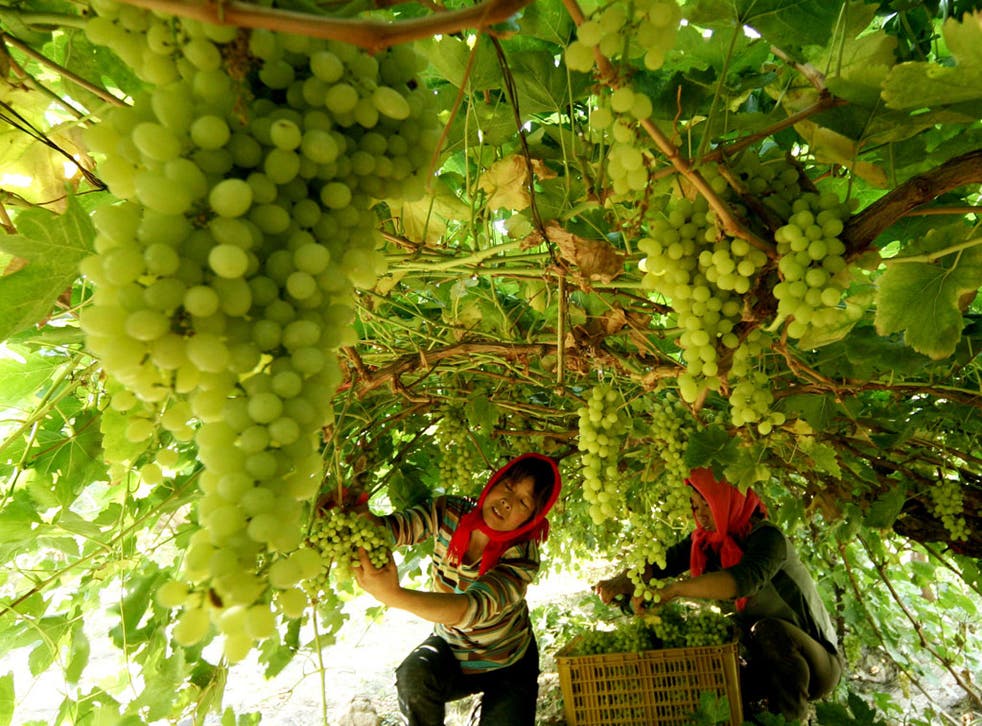 China overtakes France to become world's second biggest wine-growing area
China now accounts for 11 per cent of the territory given over to vineyards
China has overtaken France to become the second largest wine-growing area in the world, according to the International Organisation of Vine and Wine (IOVW).
China, which has quickly emerged as a major player in global viniculture, now accounts for 11 per cent of the territory given over to vineyards in 2014, up from 4 per cent in 2000.
France still remains the biggest producer of wine, with 46.7 million hectolitres (mhl) made each year.
The United States is the biggest consumer of wine, followed by France and Italy.
The biggest wine importers were Germany, the UK and the US, the IOVW added. Total global trade was valued at €26 billion.
Earlier in April this year it was reported that Brad Pitt and Angelina Jolie had fallen victim to Chinese counterfeiters, who were creating fake bottles of the couple's Miraval Rosé.
Most expensive bottles of wine in the world

Show all 10
Pitt and Jolie teamed up with the Perrin family to create an £18 organic blend of Grenanche, Carignan, Syrah and Rolle.
They bought the 1,200 acre Château Miraval in 2008 for $55 million, and the estate played host to their secret wedding in August 2014.
They also produce a white wine called Lady Jane and another rose called Pink Floyd, in honour of the band, who recorded part of their album The Wall at the chateau.
Join our new commenting forum
Join thought-provoking conversations, follow other Independent readers and see their replies