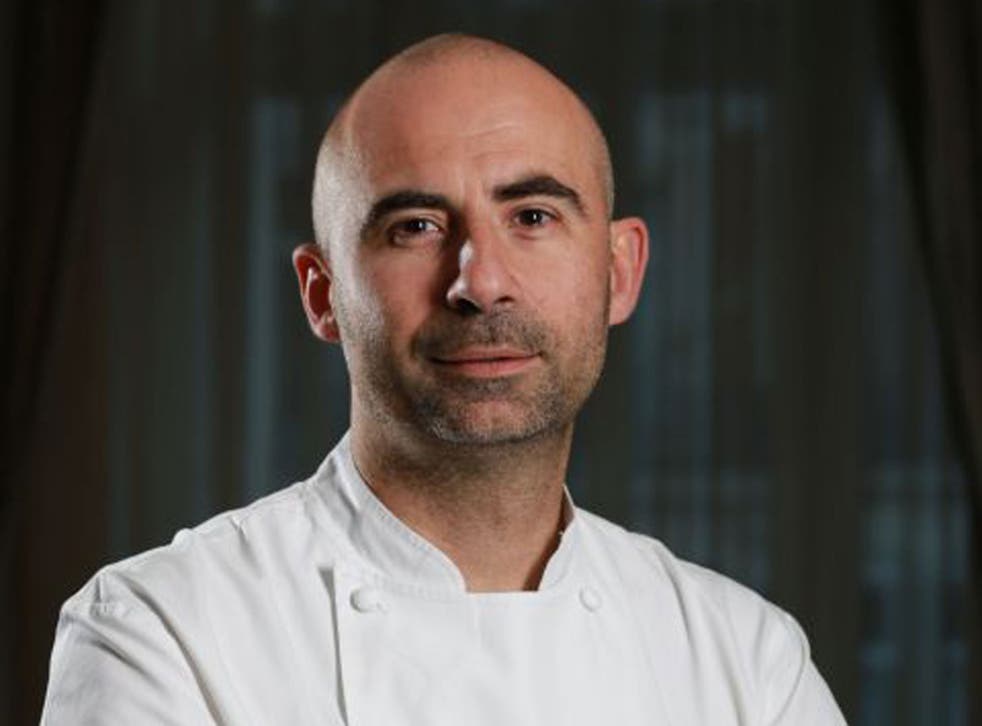 Eric Chavot: My life in food
After abandoning his first kitchen apprenticeship at 14, Eric decided he definitely did not want to be a chef. Offered another chance at White's Hotel in Bayswater, he took it and has seldom been out of the kitchen since. He has worked in some of Britain's best kitchens including those at Le Manoir Aux Quat' Saisons, La Tante Claire and Marco Pierre White's The Restaurant. After earning two Michelin stars at The Capital, he is to open a new restaurant, Brasserie Chavot, at the Westbury Hotel in Mayfair next week.
Thursday 28 February 2013 19:47
comments
What are your most and least used pieces of kitchen kit?
It's actually the same piece of equipment. At work my Kitchen Aid stand mixer is my most used piece of equipment, but in my flat it's the least. I can't be without it at work, we use it constantly. My one at home is a beautiful grey graphite one. It's a work of art and I wouldn't ever get rid of it, but I never use it. It takes forever to get it out of the cupboard, so there it stays.
If you only had £10 to spend on food, where would you spend it and on what?
That's an easy one. I know a place where I could eat and still have change. I'd go to Cinnamon Soho, it's part of Vivek Singh's Cinnamon Club. I go there at least once a week (it would be my third time this week).
What do you eat for comfort?
Can a Frenchman say baked beans on toast? The first time I ever tried baked beans, I thought they tasted like a mixture of beans and jam and I wondered what was wrong with you people. But now with a dash of Worcester sauce and some chilli flakes, you can transform them into something brilliant. Put them on some hot buttered toast – now that's perfect comfort food.
If you could only eat bread or potatoes for the rest of your life, which would you choose?
You can't do that to me, that's not fair! It's just too hard to decide. If you really insist then I suppose I'm not coeliac so I'd keep the bread.
What's your desert island recipe?
I'd make it something exotic. Perhaps some deep-fried soft-shell crab with mango salsa. It would need a bit of coriander and chilli, so it would be a sweet and spicy dish.
What is your favourite restaurant?
There are so many, but I suppose I'd choose Le Champignon Sauvage, owned by David Everitt-Matthias. I've known David since I was 21 and we still try to meet once a year. We've really been through thick and thin together and it's great to see the evolution of both him and the restaurant.
What's your favourite cookbook?
The Complete Robuchon. It's a bit like Larousse Gastronomique. It's very good because for a good chef this is like a lexicon. It's a great reminder if you forget something.
Who taught you to cook?
There have been quite a few people who influenced me. I suppose the cooking gene came from both my mother and ­grandmother because the heart of our family was in the kitchen – you couldn't get away from it. That's where it all started.Later in life, it was Pierre Koffmann, who I worked with at a pop-up restaurant at Selfridges.
Join our new commenting forum
Join thought-provoking conversations, follow other Independent readers and see their replies