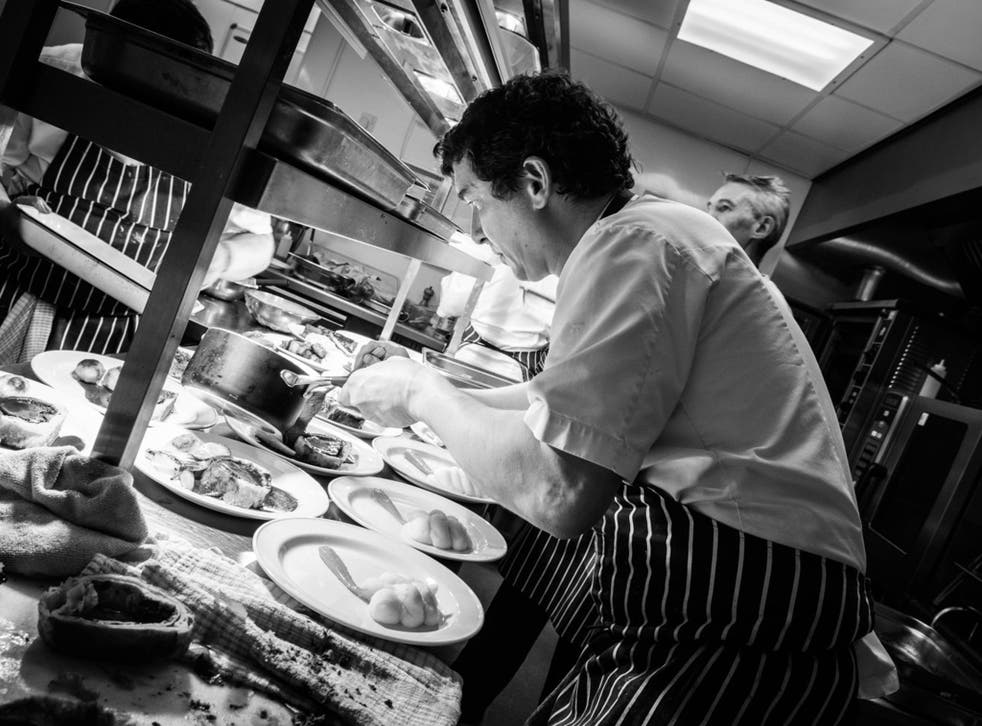 Food Made Good Awards 2016: Shortlist makes tasty reading and it's time to vote
From hundreds of suggestions sent in by readers, these five will battle it out to be the one chosen as the ultimate feel-good as well as taste-good restaurant
The shortlist for the People's Favourite category at the Food Made Good Awards encompasses a vegan tea shop, a mini-chain of fish restaurants, a community café, a farm "canteen" and a local-food-based seaside bistro with rooms.
From hundreds of suggestions sent in by readers of The Independent on Sunday (media partner for the awards, which are run by the Sustainable Restaurant Association), these five will battle it out to be the one chosen as the ultimate feel-good as well as taste-good restaurant. They are Lussmanns, Café in the Park, Yeo Valley Canteen, The Gallivant, and Gillam's. All have inspiring owners and staff. You can read more about the nominees here.
And you can watch Mark Linehan of the SRA and Lisa Markwell, editor of The IoS, talk about the awards and issues such as staff contentment, good food sourcing and cutting waste here.
You can vote for your favourite until 13 March by visiting www.foodmadegood.org/peoplesfave16 or tweet @foodmadegood using the hashtag #fave and the name of their chosen restaurant.
The winner will be announced in The IoS on 20 March and will receive their award at the Food Made Good Awards on 22 March.
Join our new commenting forum
Join thought-provoking conversations, follow other Independent readers and see their replies