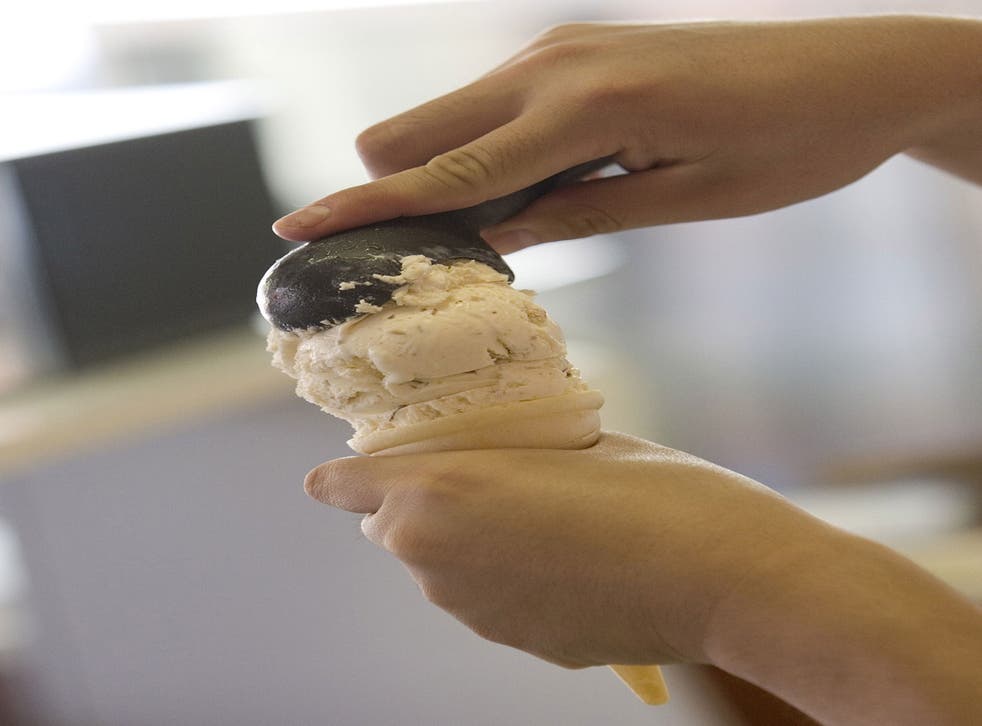 Ice cream cones left on the freezer shelf as consumers choose tubs and luxury brands
Sales of cones were down 5.5 per cent in 2013
As the UK weather tentatively warms up, ice cream is bound to be on the menu – but if you're dreaming of a 99, you're part of a dying breed.
Traditional ice cream cones are no longer in vogue, with consumers instead opting for 500ml tubs and luxury brands, according to a report.
In 2013, ice cream lovers in the UK purchased the equivalent of 22 million more 500ml tubs than the year before, The Grocer reported.
Data from Kantar Worldpanel showed that overall volume sales of ice cream rose 3.4 per cent year-on-year to 341.1 million litres, while value sales grew 6.9 per cent to £839.6m.
But cones proved less popular, with volume sales down 5.5 per cent.
Instead, consumers opted for more high-end products, with volume sales of luxury ice cream tubs rising by 18.1 per cent.
And the summer heat-wave also helped to boost sales of impulse lines - single-wrapped ice creams that are sold for immediate consumption.
In a bid to boost the fortunes of cones in 2014, Cornetto manufacturer Unilever has unveiled a new line called the Choc 'n' Ball and is also revamping its Cornetto Premium.
The new product, which is being marketed as the "ultimate manly ice cream", consists of a cone topped with a chocolate-coated ball of ice cream.
Unilever said it "caters specifically for male consumers seeking a substantial snack offering".
The company is also launching Ben & Jerry's frozen Greek-style yoghurt and a range of "gelato" Carte D'Or products.
In a statement Unilever said: "The new products will launch to grow current and anticipated consumer and category trends - such as the growth seen in frozen yoghurt, luxury desserts and handheld formats and the trend towards consuming ice cream as a snack."
Join our new commenting forum
Join thought-provoking conversations, follow other Independent readers and see their replies