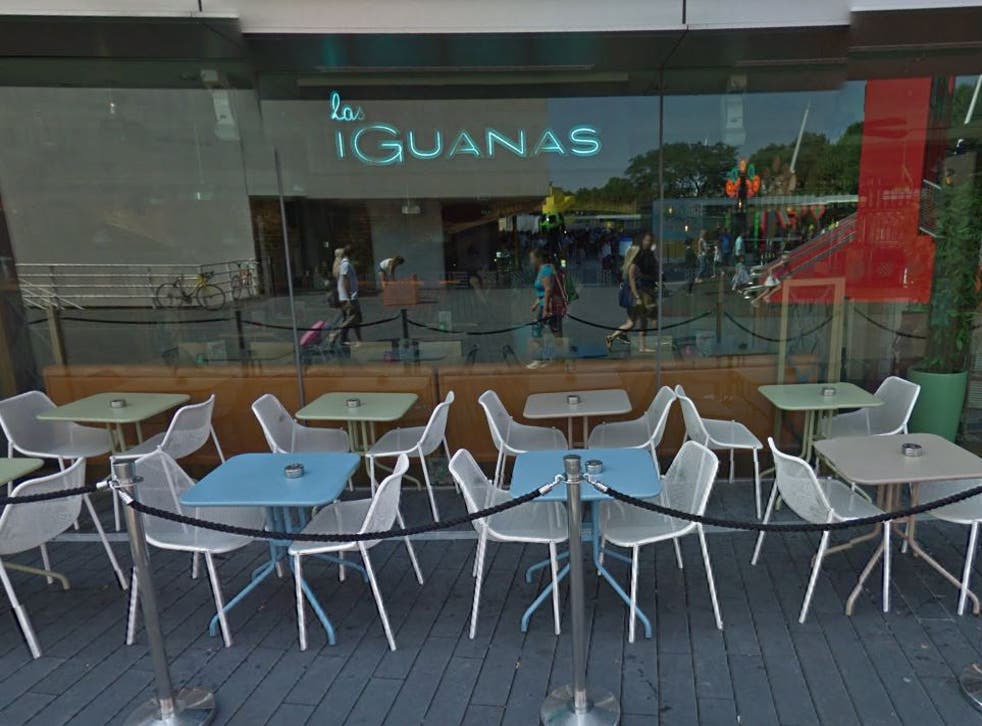 Las Iguanas and Turtle Bay tipping policy 'forcing staff to pay to work'
Las Iguanas chain, which pays waiters £6.50 an hour minimum wage, reported £48.4m revenue in 2015
Some major UK restaurant chains are taking three per cent of all sales costs from their waiters' tips after shifts, effectively making them "pay to work".
Las Iguanas Latin American restaurants and Turtle Bay Caribbean restaurants, which have the same founder, both operate under the policy which takes between three and 4.4 per cent of total sales from their waiters' tips.
Las Iguanas was voted number 86 in the 100 Best Companies to Work For by The Sunday Times in April this year.
The expanding chain will soon have 44 restaurants across the UK including five already open in London. Turtle Bay currently has 19 restaurants.
According to the companies' tipping policy the waiters have to give 3 per cent of their sales money to their managers but they say that if they do not earn enough tips to cover this cost then they pay nothing. However, reports from staff have contradicted this.
An anonymous Turtle Bay waiter told The Guardian about a time recently when: "The tips didn't cover 3 per cent of the sales I'd made, and by the end of the night I had to get £20 out of my pocket and give it to my manager."
The employment contract for Turtle Bay states that staff "will be required to make up the benefit of any shortfall in the next or subsequent shift, or in the event of leaving the company by a deduction from wages due, such that the deduction does not reduce your effective rate of pay below the minimum wage."
An amount equalling three per cent of the price of sales (4.4 per cent in London) is taken from the tips of the waiters by the company who use it to give the staff incentives, to invest in training, and to pay bar and kitchen workers above minimum wage. What is remaining of the tip is left with the server.
This means that if a waiter serves £1,000 worth of food and drink in an evening then they would have to give £30 in cash out of their tips to their boss at the end of their shift – £44 if they work in London.
As well as using staff tips, Las Iguanas also contributes their own investment into their training systems, according to their policy.
"This process has helped us gain a place on the Sunday Times 100 Best Companies to Work For 2015 list and the Investors in People Gold Award, recognising our excellence in developing our team. At the 2014 Investors in People Awards we won the award for Excellence in Reward & Recognition," the website says.
In a statement Turtle Bay said: "The 3 per cent is a calculation on a server's total sales, and in the vast majority of cases customers will leave in excess of 10-15 per cent of their bill as tips... We are not aware of any occasion where a floor server has not earned any tips."
Join our new commenting forum
Join thought-provoking conversations, follow other Independent readers and see their replies