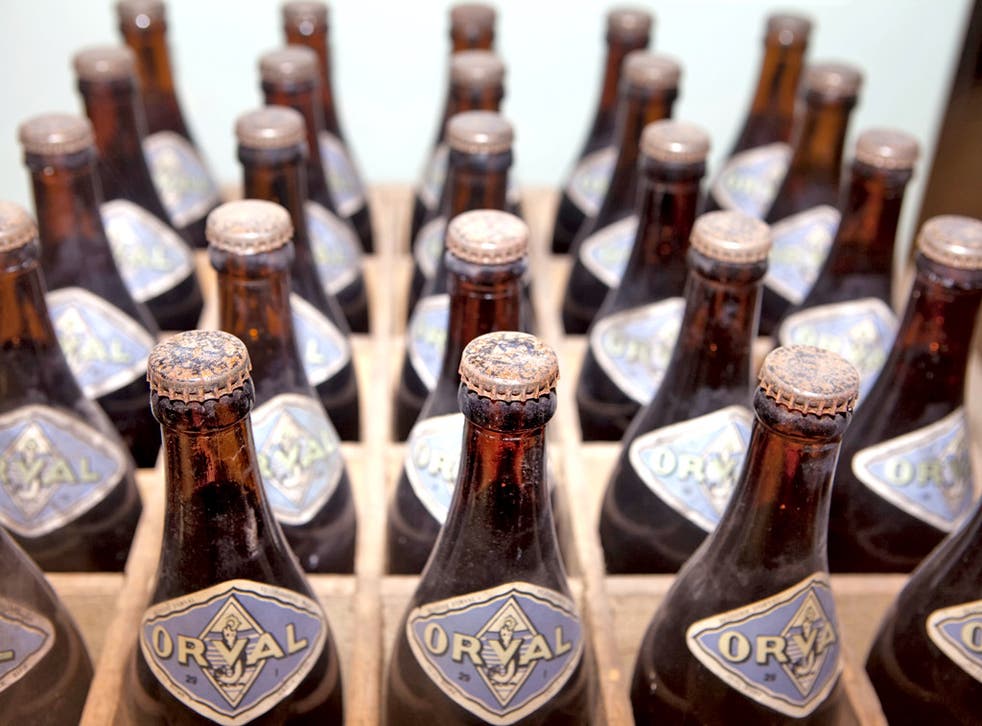 Last orders looming for Trappist beers as Belgium's band of brotherly brewers dies off
The Orval monastery – one of only eight in the world producing certified Trappist beers – now has only 12, down from 35 a few decades ago
Demand for Europe's elite Trappist beers, brewed in monastic seclusion behind abbey walls, is at an all-time high – but soon there may be no one left to make them because fewer people want to become monks.
The International Trappist Association (ITA) stipulates that only beers made by the monks themselves or under the monks' supervision can be awarded the hallowed label of Authentic Trappist Product.
With fewer people joining an order, the breweries are struggling to find suitable recruits.
At Belgium's Orval monastery – one of only eight in the world producing certified Trappist beers – the number of monks is now 12, down from 35 a few decades ago.
"We are looking for more recruits, but unfortunately we cannot hire a headhunter," the monastery's Brother Bernard told French newspaper L'Union L'Ardennais. "Some people come in looking for an application form, but it does not work like that."
Becoming a monk and thus a brewer of Orval beer, he said, required a long-term commitment. "Anyone who is interested can always come along and stay in the monastery for a couple of days," he said. "If that is a success, the candidate can come and live for a month in the monastery. If the candidate fits into life in a monastic community, he can then start a trial period of five years."
It is not only Orval that is struggling with declining religious fervour outside its walls. The Dutch newspaper Trouw reported this week that the Achel monastery in northern Belgium had only six monks, with five aged over 70.
While the seven Trappist breweries in Belgium were struggling, Trouw pointed out that the only certified Trappist brewery in The Netherlands was reporting no exodus.
Trappist beer has been gaining in popularity, in part because of its scarcity. Under ITA guidelines, the beer must be sold only to provide for the needs of the community or the monastery, and not for general profit. This means many of the monasteries have capped production, despite increasing demand from new markets.
The United States in particular has developed a taste for the strong Belgian brews, and last week a monastery in Massachusetts became the first one outside Europe to be given permission to start brewing its own Trappist beer.
Join our new commenting forum
Join thought-provoking conversations, follow other Independent readers and see their replies