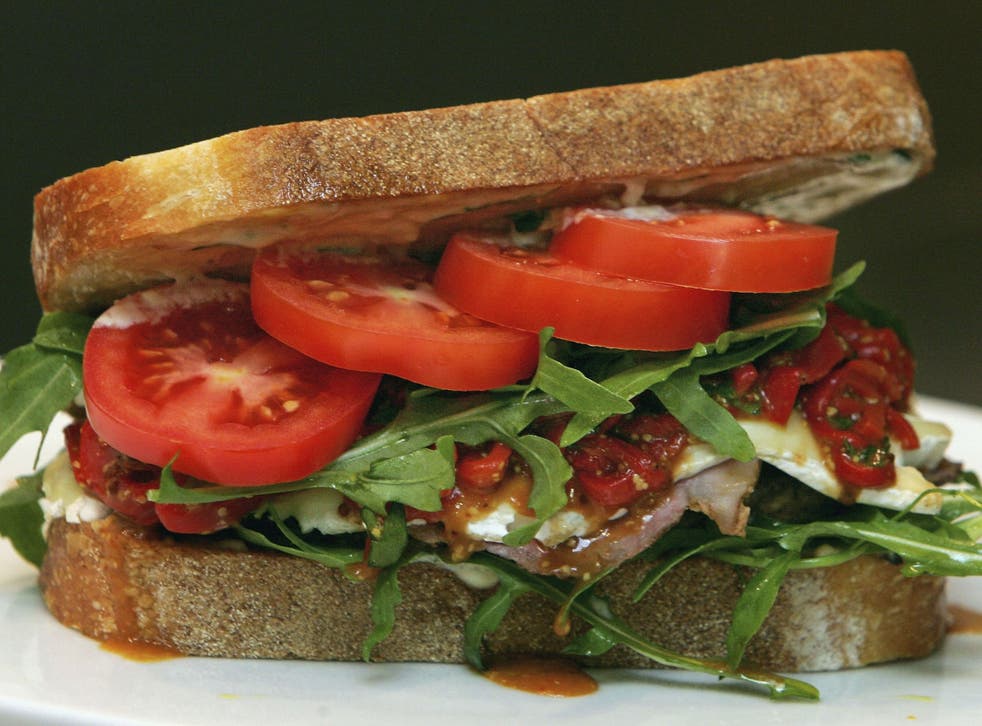 Man spends six months and $1,500 on making a sandwich completely from scratch
And it didn't even taste very good
One man's video documenting his six months spent making a sandwich from scratch has given an interesting look at how our food is produced.
Making a sandwich from scratch sounds like an incredibly boring premise for a viral video, but Andy George, the man behind the project and the YouTube show How to Make Everything, took the idea to its logical conclusion.
As well as growing the vegetables and killing the chicken that made up the filling of his sandwich, he harvested the grain, manufactured the flour and extracted the sea salt from ocean water to obtain his ingredients.
He even produced his own butter and cheese for the sandwich (using milk that he got from a cow himself), in a process that took six months and $1,500 (£965) overall.
Despite the huge amount of time, effort and money he put into this sandwich, it's obvious from the video that it tasted disgusting.
In a separate video, entitled How Did the Sandwich Taste?, Andy himself reluctantly admits that it's "Not bad."
"That's about it," he adds. "Six months of my life for not bad. Yeah."
The other taster-testers are similarly underwhelmed, all of them glumly eating the experimental sandwich with a look of steely determination on their face.
Turns out that manufacturing food is fairly difficult. Maybe it's a job best left to Tesco.
Join our new commenting forum
Join thought-provoking conversations, follow other Independent readers and see their replies