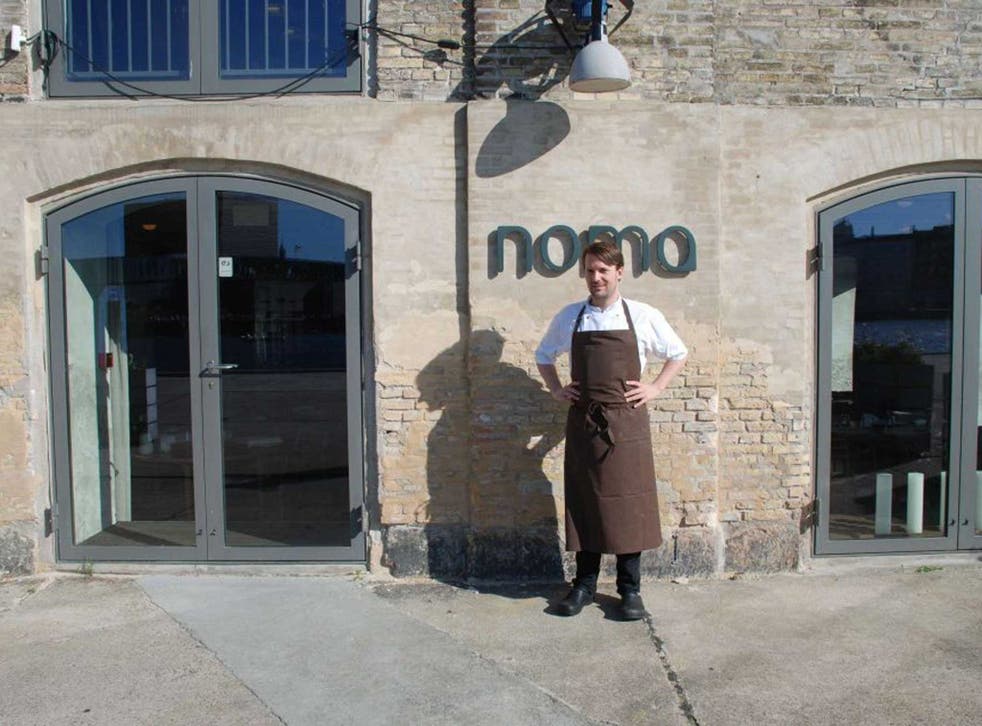 Noma founder René Redzepi snubs caviar for wild mushrooms
The Danish chef tells Radio 4 about his obsession with foraging
Food snobbery is not on the menu when it comes to the man who runs the world's best restaurant. For René Redzepi, co-founder of the award-winning Noma restaurant in Copenhagen, Denmark, shuns caviar in favour of something that costs nothing.
The 36-year-old Danish chef, who already has two Michelin stars to his name, has a passion for a wild mushroom called "chicken of the woods", which can grow up to a weight of five or six kilos.
He is dismissive of caviar ("anybody who has enough money can get it"), but is excited by the wild mushroom – which comes into season for only two weeks a year, in locations in Denmark known to a handful of people. "When you get it in, you have to age it for two weeks, because you want to dry out some of the water, and then you roast it whole and you carve it like a steak," he adds. "It might be for free in nature, but don't tell me that's not more valuable than a kilo of caviar that everybody who has enough money can buy."
Redzepi's quest to find his "cooking voice" has led to him paying professional foragers to seek out wild ingredients and become obsessed with making vegetables the "lead guitarist" of meals – something that once resulted in his team spending "months and months and months working on a carrot dish".
In his restaurant's tasting menu, costing more than £170 a head, meat and fish make fleeting appearances and humbler foods such as moss, white cabbage, radish and kelp dominate the menu. While Noma has come top for four out of the past five years in the World's 50 Best Restaurants list, he admits that not all his customers are impressed by the menu.
"Of course we do get disappointed diners. It's impossible not to at any restaurant, but the old-fashioned ideal of what luxury is – it's something that I do not agree with at all," he says, interviewed by Kirsty Young on BBC Radio 4's Desert Island Discs, broadcast this morning.
The chef recalls a childhood where "we ate mostly plants and vegetables and lentils and beans", and meat "was a rare treat". He would spend time "picking wild berries and chestnuts" during summers spent with his father's family in what is now Macedonia.
Although he is a fan of using what exists in the wild, Redzepi warns people against following his example and foraging for food. "I would not encourage anybody to go out there without knowing what they're doing. There are things out there that can kill you. Do not do that. We have professional people, who have studied, who forage for us."
The celebrated chef's eight tracks include plenty of loud rock and hip‑hop, popular in many noisy professional kitchens, while his luxury is a very Nordic "one full day of snow". With his foraging skills, he'll probably be just fine on a desert island.
Join our new commenting forum
Join thought-provoking conversations, follow other Independent readers and see their replies