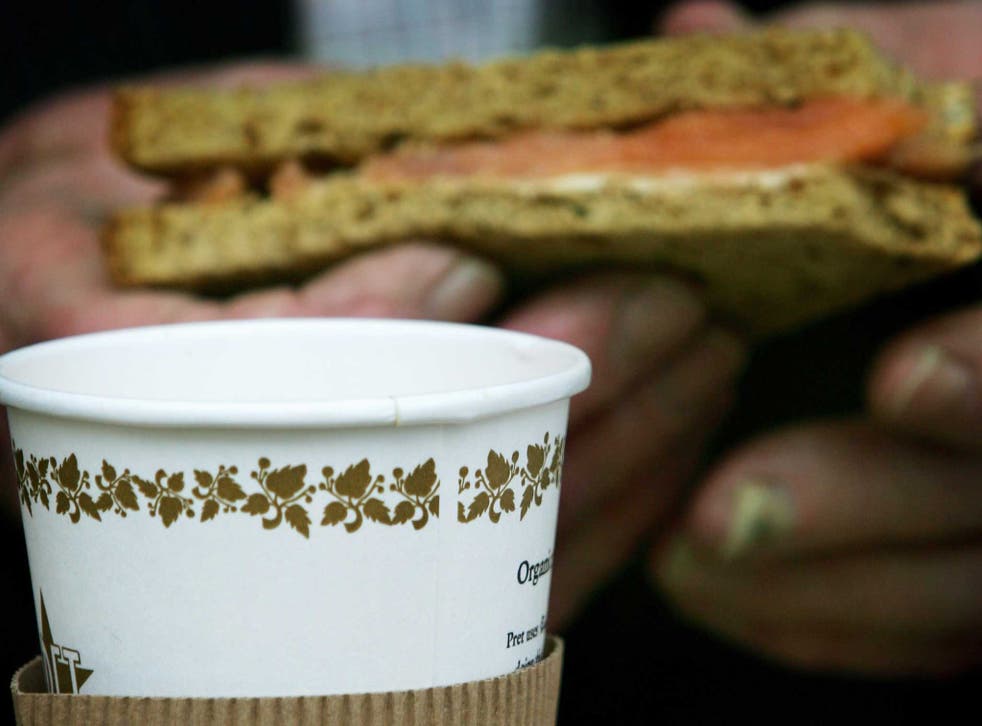 Peers reject 'Good Samaritan' food donation plan for Britain
The House of Lords rejected the introduction of a food "Good Samaritan law" in Britain, fearing it would lead to "perverse consequences" for sandwich chains and supermarkets already donating their surplus food.
Legislation implemented in the US in 1996 under the Good Samaritan Food Donation Act, encourages supermarkets and café chains to donate food to the needy by protecting them from legal liability should their products make the recipient ill.
The Lords EU Committee, which issues its report today, said it was "unconvinced of the need for a Good Samaritan Act" in the UK, as it feared that a public discussion around the issue may scare away possible donors.
"Nobody gave us any evidence of there being a problem... nobody we spoke to quoted legal liability for the safety of their food as a reason for not giving," said Baroness Scott of Needham Market, the chairwoman of the committee.
"I don't know whether America being more litigious by nature, they felt there would be a need for this but here nobody we spoke to quoted legal liability for the safety of their food as a reason for not giving. We felt, to be honest, it was a bit of a solution in search of problem."
Lindsay Boswell of FareShare, one of the UK's largest food charities, said there was no desire to introduce a Good Samaritan Act in the UK.
Giving evidence to the committee, he said there was "some danger around the discussion", adding: "We work with major high-street fast-food retailers, be it sandwich manufacturers or other fast-food outlets about the ability to redistribute that food. None of them raised [this issue]."
But FoodCycle, a food donating organisation that has served more than 86,000 meals to those in need since 2009, argued that the issue should be debated before being discounted.
CEO Mary McGrath said: "We should be investigating every single barrier to food being donated and it should be up for public debate, as the amount of food being wasted is quite phenomenal."
Join our new commenting forum
Join thought-provoking conversations, follow other Independent readers and see their replies