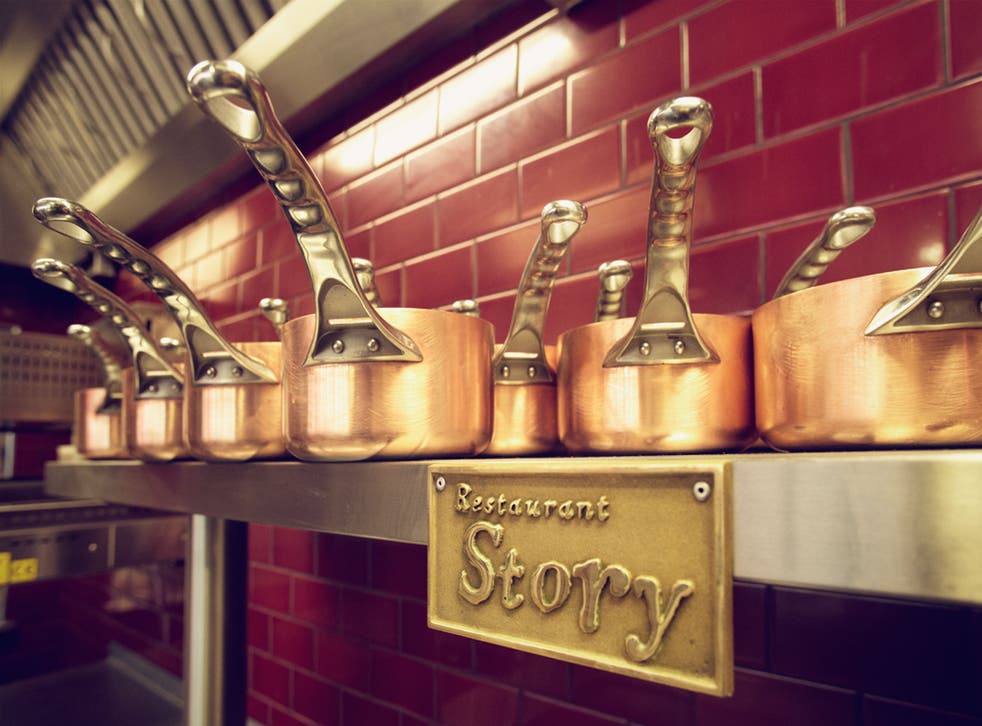 Restaurant Story named best restaurant in the UK by diners
Compiled from more than 340,000 reviews, 8 of the top 10 restaurants can be found in London
The UK's largest online restaurant booking service, OpenTable, has released its annual list of the top 100 Restaurants in the UK.
Compiled from more than 340,000 reviews from across the UK in the last 12 months, British cuisine proved the most popular and dominated the list making up a third of the places. France saw 17 restaurants making the list as European cuisine represented a quarter of the top 100 with restaurants, such as Petrus and Kendell's Bistro.
Restaurant Story, which opened in April 2013 and received its first Michelin star five months later, was named best restaurant by UK diners.
OpenTable's top 10 restaurants of 2014

Show all 10
In close second came Gordon Ramsay's eponymous restaurant boasting three Michelin stars followed by The Chefs Table, Chester which offers a seasonal dining experience. The list proved that London continues to be the hotspot for world class dining with 8 of the top 10 restaurants located in the city. The list highlighted well-known London favourites such as The Grill at the Dorchester and four Hawkesmoor restaurants dotted around London.
Mike Xenakis, Managing Director of OpenTable commented:
'The reviews left by diners on our site are an invaluable resource for those seeking culinary inspiration, and it is this expert feedback that we mine to compile the Top 100 list. We're proud to celebrate with these restaurants, and give them and their head chefs the recognition they deserve.'
Join our new commenting forum
Join thought-provoking conversations, follow other Independent readers and see their replies