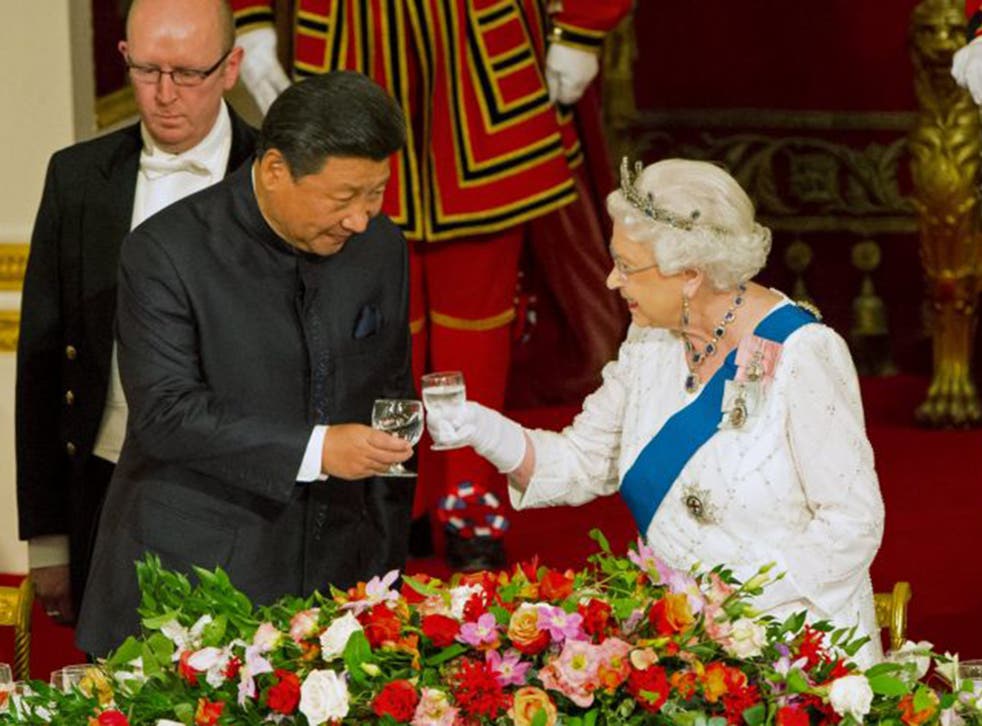 Ridgeview: Queen uncorks family firm's wine while hosting Buckingham Palace banquet for President Xi Jinping
When the Queen wants to impress, she uncorks the Ridgeview
Her mother may have favoured a Dubonnet as her tipple of choice, but the Queen it seems has become a fan of English sparkling wine – and from one family firm in particular.
While hosting the state banquet at Buckingham Palace last week in honour of President Xi Jinping's four-day visit, Her Majesty raised a glass of Ridgeview's Grosvenor blanc de blancs 2009 – the third time in recent years she has turned to the South Downs firm for state dinners.
President Obama and his wife Michelle were treated to Ridgeview's Fitzrovia sparkling rosé 2004 during their state dinner four years ago. Martin McGuinness was among those enjoying the 2009 Grosvenor cuvée Merret at last year's state banquet in Windsor Castle for the visit of Irish President Michael Higgins.
The company recently celebrated its 20th anniversary and the Queen has long been a fan. She drank the Grosvenor 2001 for her 80th birthday party and returned to the company for her Diamond Jubilee celebrations, choosing the Bloomsbury sparkling wine with its citrus fruit aromas and hints of melon and honey.
Despite receiving the royal nod of approval several times, the company discovered the Queen had turned to it again only when someone tweeted the state banquet menu.
"We did have a phone call a couple of weeks ago from Lancaster House checking our stock," said Mardi Roberts, Ridgeview's sales and marketing manager. "On these occasions we don't ask too many questions. We're just honoured and very proud to be chosen again."
Founded in 1994 by Mike and Chris Roberts, the company produces only sparkling wine and has won several major international awards. Mike, who died last year, was a pioneer in the English wine industry.
The second generation of the family is now building on that success. Mardi Roberts's husband, Simon, is the winemaker and her sister-in-law Tamara Roberts the CEO. Tamara Roberts said being chosen again by the Queen was "testament to the British Royal Family's support and belief in the quality of English sparkling wine on an international stage".
Wine choices are all part of a carefully orchestrated act of diplomacy, which can backfire if they are not considered up to scratch. President Obama was criticised last year for serving François Hollande a "cheap" $100 US wine in Washington. During Mr Obama's 2011 state visit to the UK, it was widely reported he had been served a white wine once considered "soapy" by the palace cellar masters. It was French.
Join our new commenting forum
Join thought-provoking conversations, follow other Independent readers and see their replies