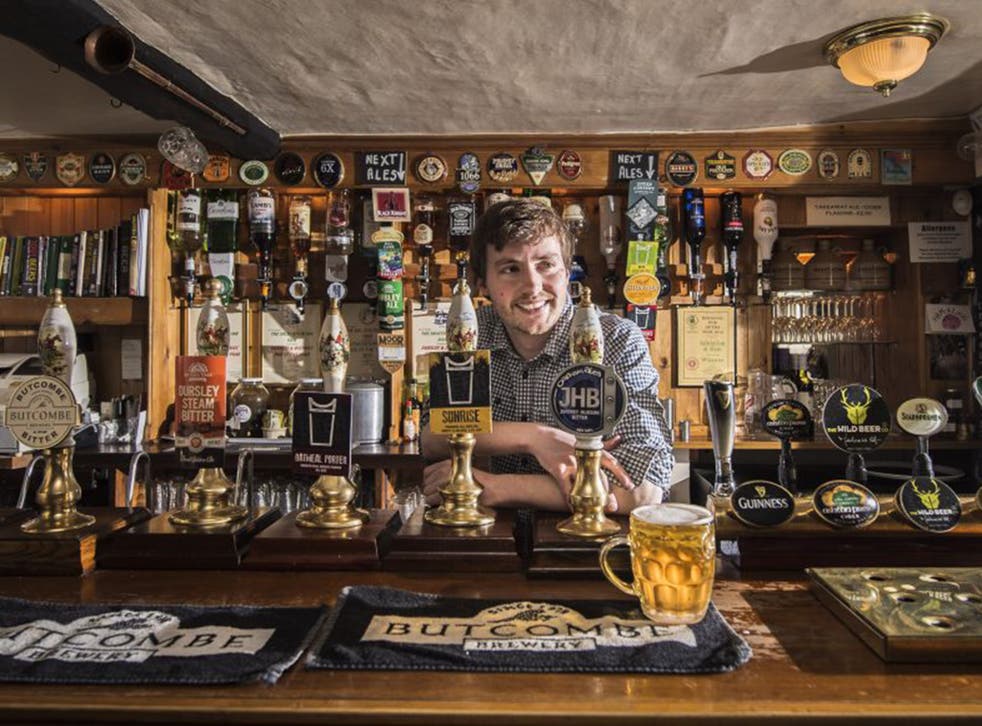 The Salutation Inn: Pub of the year owner admits he escaped London rat race
Former business analyst quit his job to take over as landlord in a 20-house village in the Severn Vale
A former London business analyst yesterday proved that packing in the rat race, fleeing to the countryside and running a pub doesn't always end in tears after his establishment in a tiny Gloucestershire village won the pub of the year award.
Peter Tiley, 31, quit a sensible "five-figure salary job" and spent nearly all his and his then girlfriend's life savings on the lease of the The Salutation Inn in Ham near Berkeley.
He spent his first nine months as landlord "sleepwalking and having nightmares every night without fail," because he was so worried he might ruin the pub.
Today, his gamble paid off as The Salutation was crowned pub of the year by the Campaign for Real Ale.
Mr Tiley, who took over the pub in April 2013, said: "You have to be passionate, but if you are really, really passionate about something, the chances are you will be good at it. I am doing 90-hour weeks, but it doesn't feel like work."
Mr Tiley said he was working as a business analyst at a Soho telecoms consultancy in 2011 when he started thinking that although he liked his work, "spending time in a wonderful old boozer talking rubbish with friends was the most fun thing ever".
He said: "I started thinking about how I would look back on my life as an old man."
His initial thought was to consider opening a brewery, so he started to experiment with home brewing in the "pretty pokey" one-bedroom flat that he shared with Claire, 32, now his wife, in Herne Hill, south London.
"Every time she wanted a shower, Claire had to lift a big fermenting container out of the bath tub.
"Then I told her I just wanted to visit a pub in Gloucestershire because the lease was up for sale."
The Tileys swapped the streets of south London for a village of 20 houses and a pub where Mr Tiley can see "the meadows of the Severn Vale" from his window.
Attributing his success to "great staff and amazing, supportive locals", Mr Tiley said he had added events including morris dancing because "I like batty, quirky traditions."
He has, however, refrained from importing metropolitan obsessions to his jukebox-free establishment.
"I tell anyone asking for a frothy latte that we have some very bad instant coffee and really good beer."
Join our new commenting forum
Join thought-provoking conversations, follow other Independent readers and see their replies