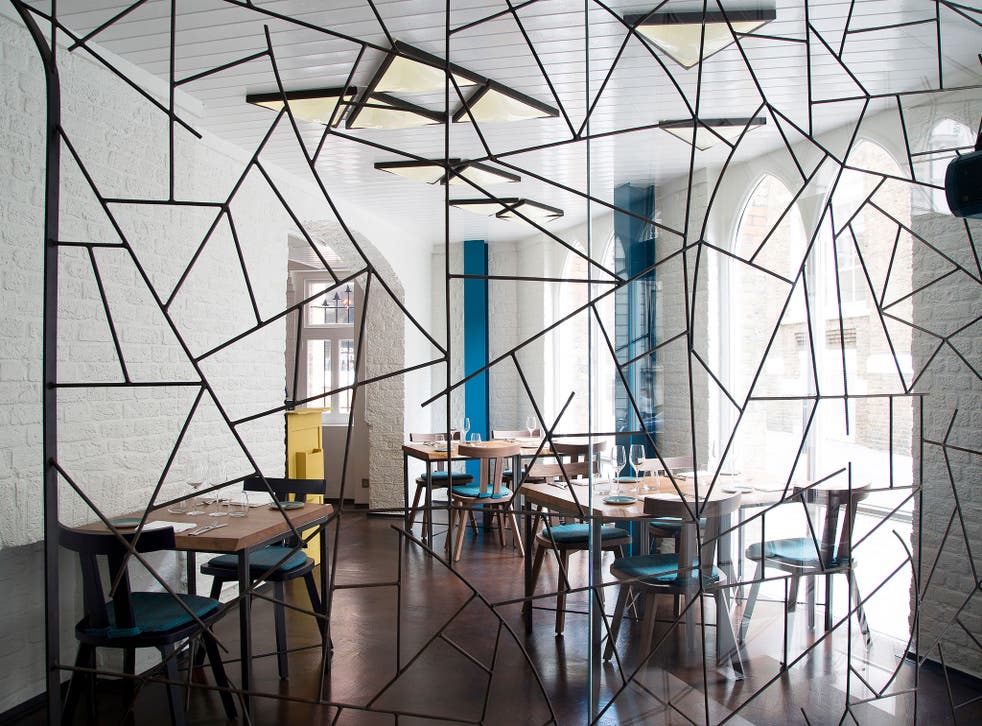 Solo dining 'no longer holds the stigma' of times past, says new research
Single cover reservations have more than doubled in the past two years, shooting up by 110 per cent
Solo diners who asked for a "table for one" could once expect to be greeted with pitying looks from restaurant staff before being ushered to a dusty corner of the establishment – most likely next to the lavatories.
But the stigma around eating alone is starting to lift, new research has suggested. Single cover reservations have more than doubled in the past two years, shooting up by 110 per cent, according to data published by the restaurant booking service OpenTable.
A poll of British diners, conducted by YouGov, found that restaurant-goers have begun to shrug off their inhibitions, with 87 per cent of people surveyed saying they would have no problem with eating out alone.
It would appear many people in Britain are now craving some peace and quiet by ourselves, with 42 per cent of respondents saying that the biggest motivation for dining solo was the chance to enjoy time on their own.
The research found that the people of Wolverhampton are the most likely to dine out alone, with 76 per cent revealing they already have done so.
Residents of Gloucester have yet to embrace the trend, though, with just 27 per cent stating they had booked a table for one. People over the age of 55 are 22 per cent more likely to go to a restaurant unaccompanied than diners aged between 18 and 24, the poll found.
Southampton was named as the city most worried about experiencing embarrassment, with 75 per cent of respondents admitting this would be the reason they would not dine alone. However, this sense of embarrassment could be misplaced, the research indicated, as just seven per cent of Britons said they would negatively judge someone they saw eating out by themselves. Mike Xenakis, managing director of OpenTable, said restaurant proprietors are embracing the trend for eating alone and, instead of rushing parties of one through their meal and back out the door, they are now striving to entice more single patrons inside.
"Restaurants across the globe are increasingly accommodating the rise in dining alone by installing clever solo seating arrangements such as extra bar seating, counters where customers can watch chefs work and single window seating, to enjoy a view whilst eating their meal," Mr Xenakis said.
Nearly half of the people surveyed (46 per cent) said they would bring a book with them to read while they ate, and just over one third (36 per cent) said they would play with their phone, signifying a desire to switch off when dining alone. Those who frequent restaurants on their own already did not appear to feel the need for social interaction, with just five per cent stating they would call a friend during their meal.
Table for one: Britain's best venues for lone diners
Several of the UK's best restaurants for solo dining, according to OpenTable:
Midlands
The High Field, Birmingham: sink into an armchair in this bright and airy townhouse restaurant.
North East
Silk Room Restaurant & Champagne Bar: A deluxe experience in sumptuous surroundings.
North West
Alma de Cuba, Liverpool: waiters here are renowned for going out of their way to make customers feel at home.
South East
La Trappiste, Canterbury: Boasts over 200 Belgian beers to choose from.
London
Lima Floral: The bar here is the perfect spot to dine alone.
South West
The River Grille, Bristol: while away the hours enjoying the beautiful harbourside views
Scotland
Hutchesons Bar & Brasserie, Glasgow: the seating at the brasserie bar is 'solo perfect'.
Wales
Dylan's, Isle of Anglesey: a layout of high-stooled seating on tables of six attracts customers who are dining solo but looking to be social.
Join our new commenting forum
Join thought-provoking conversations, follow other Independent readers and see their replies