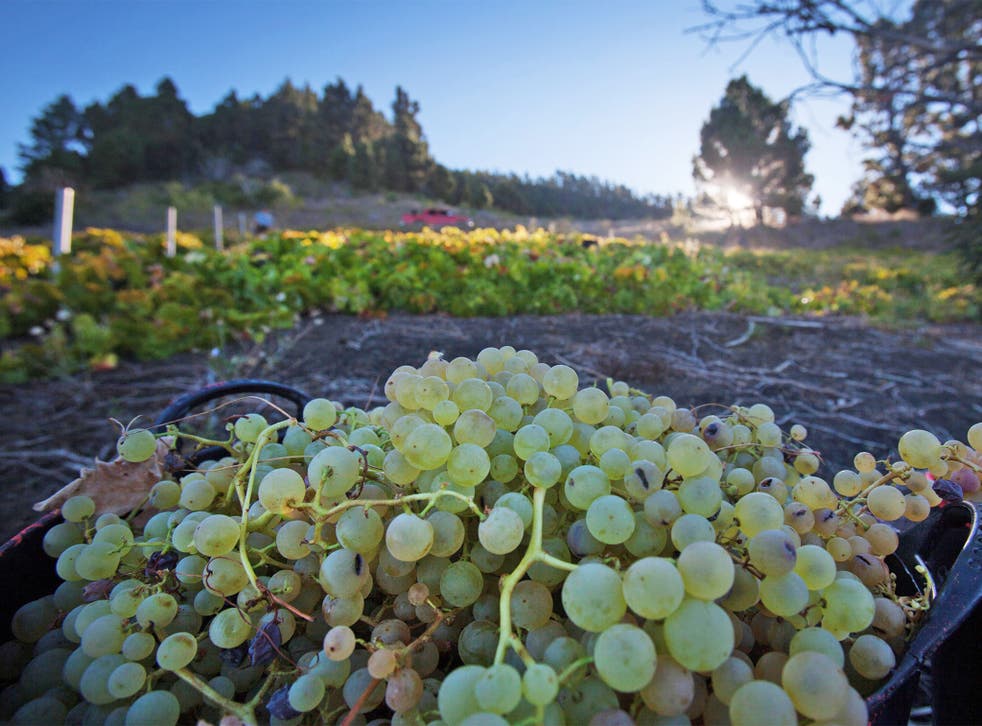 Spanish wine 'the most popular on the planet' despite fetching less than a third of the price of French vintages
Spain exported a record 2.4 billion litres of Rioja, Ribera del Duero and other wines in 2015
Spanish wine is the most popular on the planet, according to the latest international export figures, but few of the country's vineyard owners will raise a glass to that news; on average their vintages fetch less than a third of the price of those sold abroad by France.
Spain exported a record 2.4 billion litres of Rioja, Ribera del Duero and other wines in 2015, significantly bettering second placed France's two billion litres, according to the Spanish Wine Market Observatory,
At the same time, exports brought in €2.6bn (£2bn) in sales. But Spanish wine makers' glasses are half empty, as their French counterparts raked in €8bn. more than three times as much. Even Italian wine commanded sales worth €5bn last year.
Experts point out that Spanish vino is often sold in bulk. The price per litre fell last year by 2.9 per cent, to €1.10. "The situation is frustrating, but we know what we have to do to catch up," Rafael del Rey, the head of the Spanish Wine Market Observatory, told the Independent.
"Italy was in the same situation as Spain 15 years ago, but now Italian producers have doubled their average price. We need to sell less wine in bulk to other producers and more Spanish wine that indicates origin. The Spanish wine industry will look very different in 10 years' time."
The problem facing Spain's wine makers was clear on the Sainsbury's website. A bottle of Codorniu Cuvée Barcelona, the supermarket's most expensive cava, was for sale at a modest £13.00. The priciest bottle of champagne, a Krug Grande Cuvée, would set you back 10 times that at £130.
Climate change good news for English wine
For the EU as a whole, there was better news as demand from the US and China boosted wine exports. "The European Union remains the most important wine exporter worldwide and, after three years of relative stability, [it] attained its best ever performance in 2015," Jean-Marie Barillère, president of the Comité Européen des Entreprises Vins, told The Drinks Business magazine. Helped by a positive dollar to euro exchange rate, the US paid more than a €1 a litre more for its EU wine in 2015, while exports to China grew by 26 per cent.
Still, Spanish wine remains popular with some. Last month saw the sad passing of Antonio Docampo García, aged 107, from Vigo. Before he died Mr Docampo García attributed his longevity to drinking four bottles of homemade wine each day, and never touching water.
"He could drink a litre and a half all at once," his son, Miguel Docampo López, told La Voz de Galicia newspaper. "When we were both at home we could get through 200 litres of wine a month."
Join our new commenting forum
Join thought-provoking conversations, follow other Independent readers and see their replies