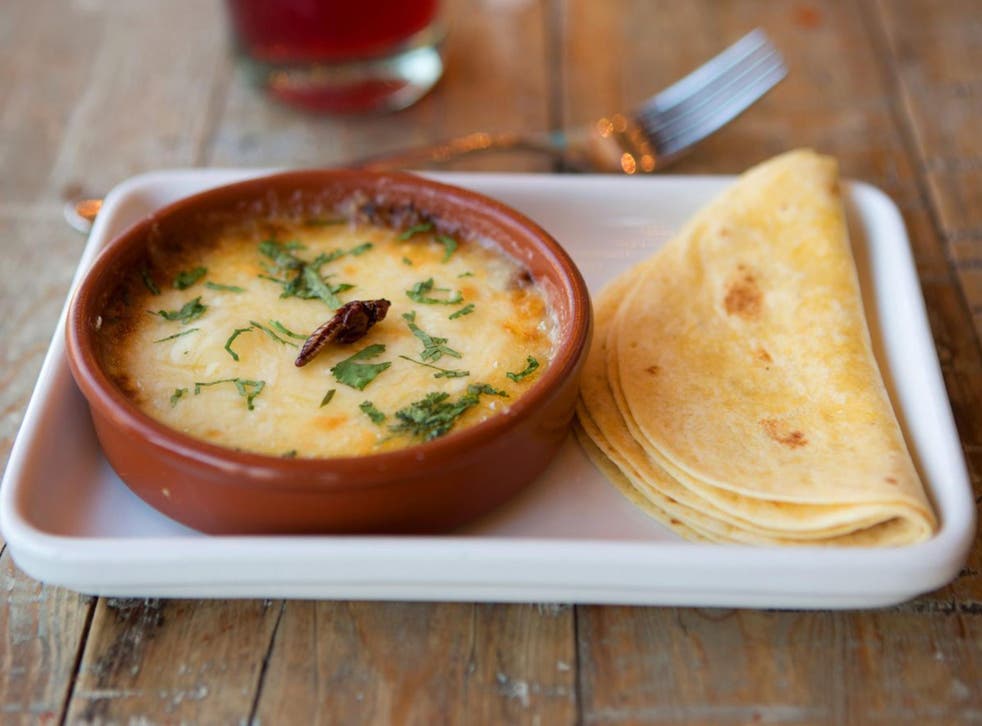 Sustainable Restaurant Awards 2015: Insects on the menu as chefs look to the future
They are sustainable, and two billion billion people around the world eat them every day
Cricket fudge, insect canapés and cocktails with a conscience are some of the foods of the future being showcased at this year's Sustainable Restaurant Awards, to be presented next week.
Wahaca will be serving an experimental dish: pickled vegetable tostadas with grasshoppers. The Mexican chain successfully trialled grasshoppers at its Southbank restaurant in south London in 2013, later introducing them across its restaurants in the form of the salsa chapulines fundido.
"Insects are very sustainable," said Thomasina Miers, founder of Wahaca. "They have as much protein per gram as chicken or beef yet without the environmental impact. For me, an insect is just like eating a mollusc. I've been eating them in Mexico for 20 years."
Mark Linehan, managing director of the Sustainable Restaurant Association, which, in partnership with The Independent on Sunday is running the awards, with the Future of Food as the theme, said: "From a sustainability point of view, we have to think of the future, but this is also about the innovation and creativity that goes into developing new products and recipes."
Grub UK, which will be serving cricket fudge at the awards, is a British firm specialising in sourcing and selling edible insects. As Grub UK says, some two billion people around the world eat insects every day.
James Golding, head chef of The Pig in Brockenhurst, Hampshire, has devised the menu for the awards. "The future of food is all about sustainability," he said. "Our philosophy is that food used to be more sustainable in the way people grew, sourced and produced it, and we are returning to that. We don't source anything from overseas and we operate a 25-mile menu." The restaurant's beef is supplied by a farmer who walks his cows past the entrance every week to graze in the New Forest, while all the fruit and vegetables are from its own, walled, kitchen gardens.
Cocktails will be by Mr Lyan, aka Ryan Chetiyawardana, whose cocktail bar, White Lyan, in north London, uses no perishables, citrus fruit or ice on its menu, which means the waste is significantly lower than at other bars. Every ingredient is used in its entirety – or kept for future use: standard bar waste is used for basic ingredients, such as mint stems in syrup, coffee grains in oil or teabags in a tannic tincture.
The awards take place on 23 February and the winners will feature in 'The IoS' the following week. For details: thesra.org
Join our new commenting forum
Join thought-provoking conversations, follow other Independent readers and see their replies