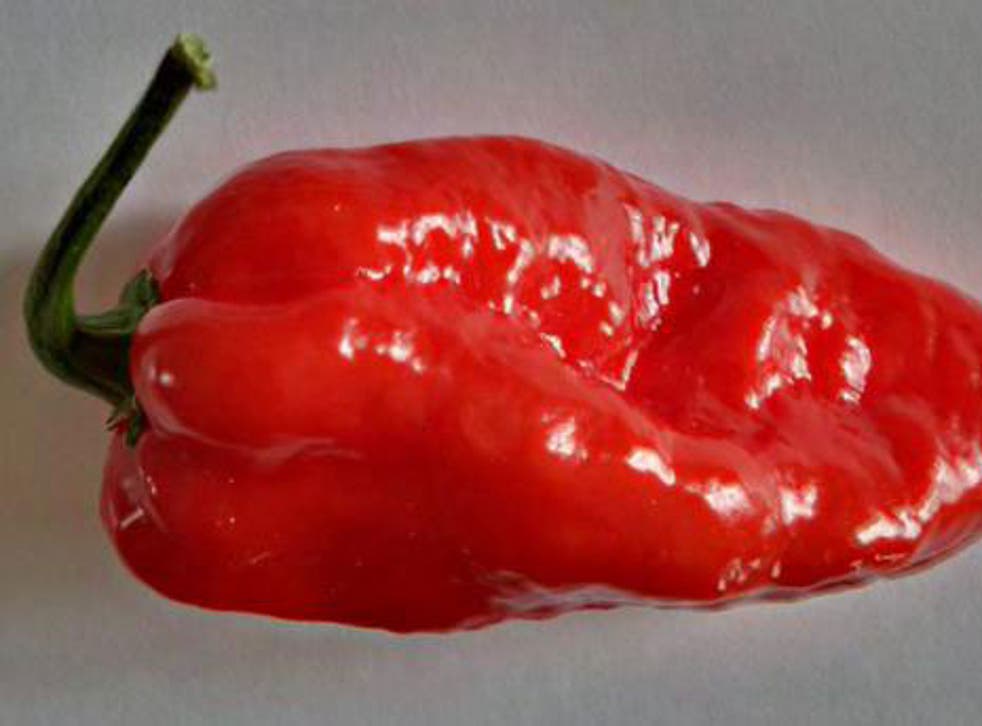 Tesco is selling the Komodo Dragon - the UK's hottest chilli pepper
The chilli pepper was grown at a farm in Bedfordshire
Those who want to add an extra kick to their meals have a new ingredient to use: the Komodo Dragon chilli pepper.
Now available at 500 Tesco stores across the UK, it is hottest ever chilli pepper to be sold in a British supermarket.
Measuring a scorching 1.4 million Scoville units - the Scoville scale is used to measure the heat of the fruit - the Komodo Dragon is far hotter than a jalapeno pepper, which is just 3,500 Scovilles.
"In recent years we've had the fearsome Dorset Naga, the searing Bhut Jolokia and the mouth-numbing Trinidad Scorpion. But they all pale in comparison to the UK's latest commercially grown chilli pepper – the mighty Komodo Dragon which puts the others in the shade," said Eleanor Mansell, Tesco's chilli pepper buyer, in a statement.
The Komodo Dragon is definitely not one for the faint-hearted or spice-fearing foodies.
Mansell said it would take around 10 seconds before the full heat of the Komodo Dragon, priced at £1 per pack, was felt by consumers.
"This is definitely a chilli pepper for connoisseurs and for those who are experienced in eating really, superhot food," said Mansell.
Top 10 foods that make Brits happy

Show all 10
The chilli pepper was produced by Salvatore Genovese's farm in Bedforshire.
Growing around one million chillies every year, Genovese said over the last decade, the popularity of chilli peppers had increased in the UK.
"But it's the really hot ones that gain the most interest and so each year I try and grown one hotter than the last," he said.
And already, people are keen to give the Komodo Dragon a go:
Join our new commenting forum
Join thought-provoking conversations, follow other Independent readers and see their replies